La Nueva película de Dreamworks Home A Casa en 3D, se estrena en Cines el 27 de Marzo del 2015.
Lleva a tus hijos a ver esta divertida aventura de alienígenas, con las voces de Rihanna, Jim Parsons, Steve Martin y Jennifer López.
Asistimos a la Premier en Plano, Texas, en donde se presentaron Rihanna y Jim Parsons para promocionar la película y apoyar la campaña #feedjustone. Te Comparto algunas fotos del screening y te invito a ver los videos de la música de la película de Jennifer Lopez Feel the Light y Rihanna, Dancing in the Dark.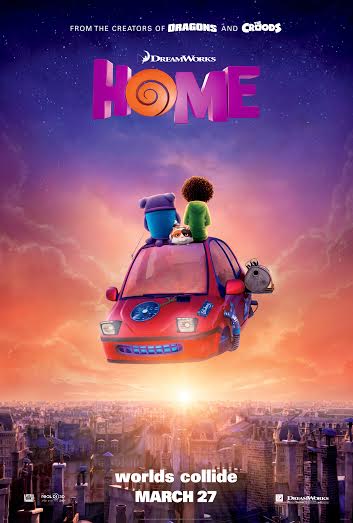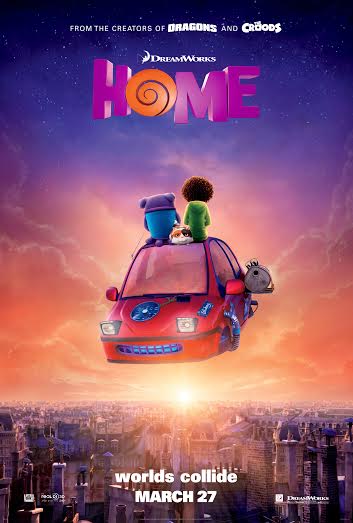 HOME es una divertida comedia llena de aventuras, cuenta la amistad que se forma entre un Oh (Jim Parsons) un simpático Alien y una pre adolescente llamada Tip (Rihanna) , cuando Oh llega al planeta y se encuentra huyendo de su propia gente. Oh comprende que ser diferente y tener errores es parte de ser humano y mientras él cambia el planeta y ella cambia su propio mundo, descubren el veradero significado de la palabra HOME.
Imprimibles de la película HOME de Dreamworks da click en los enlaces:
Kit para Fiestas (Invitaciones, etiquetas, banner, etc)