As they say by there "More Knows the Devil by Old, than for Devil", so if it is beauty secrets I always follow the advice of my mother and my grandmother, moreover, even my mother-in-law's!
*This is a compensated post, but what is written here is personal and has not been edited by third parties.
When it comes to remedies for the face or skin that better than using natural ingredients, many times we have them at home and most are very economical, like Oatmeal, one of my favorites, to use inside and out, as I talk to you in my post Latinas Bellas C Oatmeal.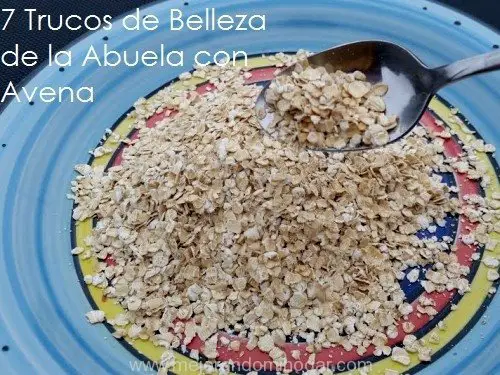 Oatmeal is the essential ingredient of AVEENO® Active Naturals products, which are widely used in my home, not only for me, but for my family, since I discovered them when I recommended them to my eldest son's dermatologist more than fifteen years ago.
For my daily routine, I combine AVEENO products® with some of my grandmother's beauty tips, so I keep my skin clean, moisturized and healthy. For the bath I use aveENO liquid soap® Active Naturals Daily Moisturizing Body Wash and then moisturize it with AVEENO cream® Active Naturals Daily Moisturizing lotion.
I'm going to share with you Seven Beauty Cheats that we've used for Generations in my Family, using Oatmeal: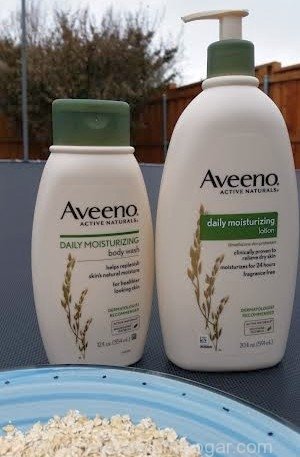 Exfoliating. If you have sensitive skin, like me and you want to exfoliate your face without being dry, prepare a mask, there are many but my favorite is the one that my grandmother means: Oatmeal with brown sugar, coconut oil and warm water, apply with circular movements and rinse. If you have enough rubbing on your hands like a cream, exfoliate them.
For Oily or Oily Hair. It's better if your hair is clear. Apply some dried ground oats to your scalp and leave for about five minutes, then shake and brush your hair to remove fat and oat residue. You can also use Aveeno shampoo, which removes fat or oil from your hair without drying your skull.
To avoid constipation. Eat Oatmeal, is a good source of fiber that prevents constipation and therefore your face will be clean, free of grains and pimples.
For weight loss. Buy natural oats, whether sugar or artificial flavors and prepare a glass or bowl. What I do is add about two or three tablespoons of oats to a glass with fat free milk (water is better) and I add some flavor like cinnamon, vanilla or fruits like strawberry or banana, either as breakfast or dinner, this can help you lose weight.
To relieve dry or irritated skin. Soak about three tablespoons of oatmeal in two litres of warm water and let it rest for half an hour before bathing. Finish your bath with this oat water and don't rinse. I've been using it since my son was a baby, to soothe eczema. My sister used it during pregnancy to rinse her face, as she got snotty or rash and Oatmeal helps soothe irritation and itching.
For the calluses of the feet. Beauty to the feet, to soften and remove calluses, boils a liter of water with a cup of oats, removes from the heat and adds a cup of baking soda; dip your feet for fifteen minutes and then rub the calluses with a pumice stone.
To Fight Cellulite. Mix 4 tablespoons of coffee beans, 2 tablespoons ground oats and 1 tablespoon warm water, form a paste and apply in circular motions at the places you want to treat, leave until dry, then remove with warm water.
Do you have any beauty tricks that they use in your home using Oatmeal?
Leave your Comment with your email from Monday 21 November, 2014. the first ten reviews are carried two manufacturer's coupons of $2.00 dlls off c/u when purchasing an AVEENO product® (some restrictions) Coupons expire on Dec 12, 2014.