Legendary security agent Paul Blart of MALL COP 2 shares some tips and tips for a fun and safe vacation. 
Paul Blart from Mall Cop 2 wants you to have fun. Follow his holiday safety tips and don't miss the film's premiere on April 17, 2015.
Mall Cop 2. Synopsis
In this sequel, in which Kevin James rejoins the role of Paul Blart, the security guard heads to Las Vegas to attend another Security Guard at an expo, with his teenage daughter Maya (Raini Rodriguez) before she leaves the university. While at the convention, he inadvertently discovers a heist – and it's Blart's turn to apprehend the criminals.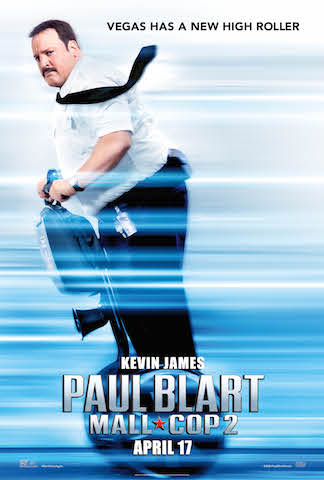 Holiday Safety Tips
Avoid sun exposure during hours when UV rays are most intense (10 a.m.-4 p.m.) and remember that you can burn even when it's cloudy.
Use water-resistant sunscreen at least SPF 30 and reapply frequently. Pay extra special attention to your ears, nose, face, feet, and shoulders.
Always sit with a friend.
Drink water! Lots of water.
Take turns driving. When taking turns the drivers stay rested and also have the advantage of choosing the music for the road.
If you go by road : Make sure everyone has a valid driver's license and vehicle registration and insurance test are in the car before driving.
If you are on the road: Bring a map.
Never leave valuables in sight in your car.
If you are leaving the country: Take your passport and visa.
Do not wear expensive jewelry or watches.
Do not carry large amounts of cash.
Check your phone before you leave the U.S. to make sure you're ready to use it outdoors in case of emergency.
Eduardo Verstegui participates in Mall Cop 2 and invites us to watch it, in the following video.
Find more on Social Media about Mall Cop 2 with the hashtag #BlartRidesAgain
Draw
3 Winners of a package like the one in the photo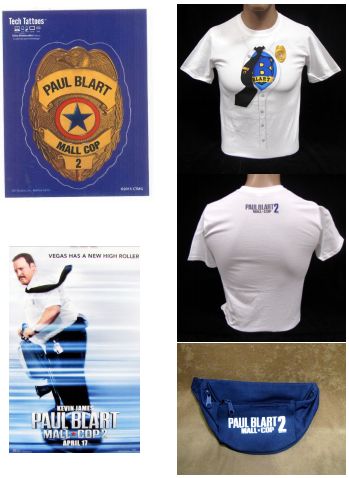 First leave a comment on the blog, Who are you going to see Mall Cop 2?
And then follow Rafflecopter's instructions. (at least you have to make one to have a chance to win, but the more options you make, the more chance you win).