Although I like unexpected road trips, it's always good to plan to avoid worry and stress. Check out these apps to help you have a more relaxed and fun trip.
*Post sponsored by Verizon Wireless
Every time we travel by road I like to plan with the help of the apps offered by smartphones and tablets, from looking hotels and places to visit, to reviewing other travelers' reviews of restaurants and other activities; there are a lot of apps that make travel easier.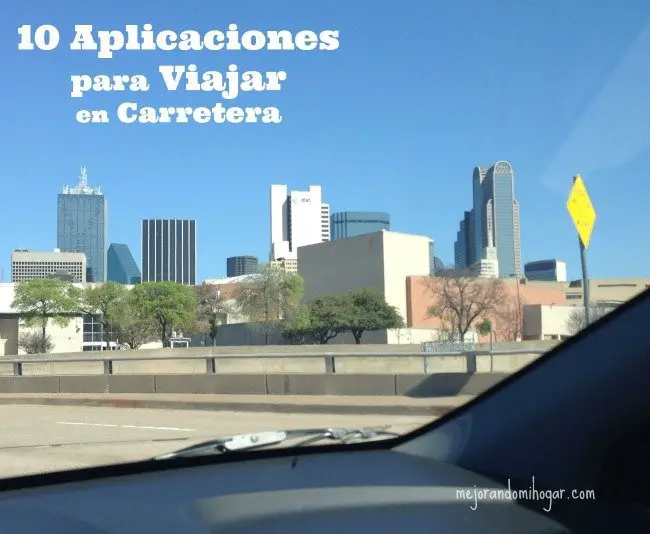 In addition to the apps we can not miss technological accessories or gadgets for travel like those recommended by Verizon; Tablets, smartphones, battery chargers to keep kids busy and train the pilot, in my case, while my husband drives, I take the time to blog.
10 Road Travel Apps or Apps that have served me lately:
1. Tripadvisor. From my favorites to plan and read reviews about destinations, hotels, resorts, travel packages, etc. You can find the best attractions, it is also very useful in case of flights, you can add alerts to receive emails when prices drop.
2. Google Maps. It's one of the best known apps, but of my favorites, it's easy to use and free; it offers you navigation service or GPS, whether you only see the route to calculate travel time or to use it as GPS. It is also used for walking, cycling or public transport routes.
3. Weather. Always check the weather conditions before you travel, to prepare your bags well.
4. Yelp. To review other people's reviews and recommendations on restaurants and hotels.
5. Hotel Tonight. Find last minute budget hotels for the night, some hotels offer discounted rooms of up to 70%.
6. Road Trip USA. offers 11 complete routes within the United States on a colorful map. Each route information about the road, near-road attractions divided by state and detailed maps.
7. Waze. It is also a GPS, which shows the routes in real time to take you to your destination, so you can choose the best path or take shortcuts in case there are construction areas or accidents.
8. Buddy Gas. It's horrible to realize you're running low on gas and not knowing where the nearest station is, it's happened to me, so now I use Gas Buddy to check when and where to charge gas, plus you can calculate the cost of the gas you're going to spend on the trip.
9. Around Me. You can search for restaurants, hotels, banks, attractions near where you are.
10. Spotify. This one can not miss me, especially when It is my turn to manage long distances, although my Verizon service is very good, in some cases, as among the mountains where the signal does not arrive you have the option to listen to the music of your playlist, recorded previously.