This campaign has been compensated by Collective Bias, Inc. and Suavitel All reviews are mine only. #LongLastingScent #CollectiveBias
My family likes clothes to smell rich. This reminded me of this my son a few days ago, he's on the swim and water polo team at his school, he goes swimming every day, every day he has to leave his towel in the dressing room, just like his classmates and says his friends ask him how I make him his towel keep smelling rich for a long time.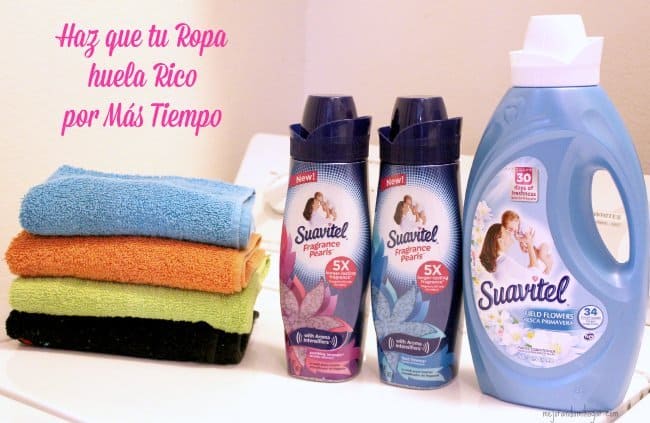 Recently it was his first wash of towels in the house for the first time and I told him that the secret to them smelling rich longer is to use Suavitel® liquid Fabric Conditioner™ in conjunction with Suavitel® Fragrance Pearls™, but I was done so I went to Walmart to buy it po r true in some softener bottles come free samples of the latter.
I taught my son how to use the Suavitel® Fragrance Pearls™ that smell delicious, in either of their two scents Soothing Lavender and Fabulous Field Flowers (their favorite) and they are easy to use, I couldn't believe how easy it was, since this softener is in-wash booster , i.e. it is added to the washing machine at the beginning of the washing cycle and provides a five times more durable aroma than using only detergent.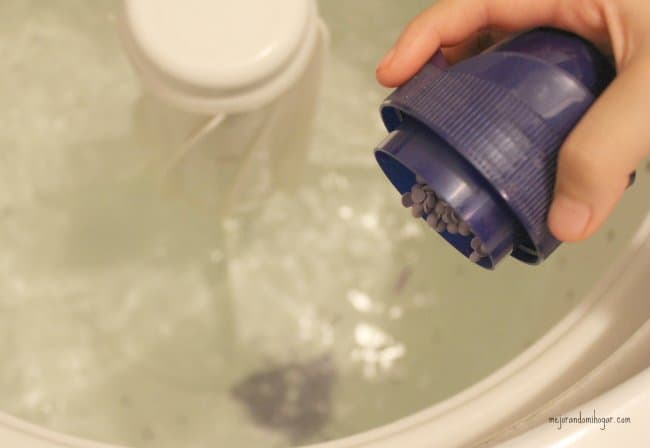 It's not the first time my son has been asked because his clothes smell good, also when he played football and left his shirt dirty in the locker and took it out the next day, his shirt had a good smell compared to the others.
As I explained to my son how to wash, my mind was transported to a few mornings from my childhood in Mexico, when washing clothes wasn't as easy as now, I remember having a good time chatting with my grandmother while she was washing in the stone carver i was doing he used an aluminum bath where he diluted the Suavitel® liquid Fabric Conditioner™ with water for the final watering of the clothes; then helped him lay clothes, while we enjoyed the rich aroma of the Softener.
Do you have any anecdotes that remind you of the smell of Suavitel?