April is Reading Month, promoting it in your children, offering them books in Spanish and bilingual for all ages, with the topics that you think are most interesting to them.
Living in this country where the main language is English, since my children were babies I worried because they learned to speak and write in Spanish.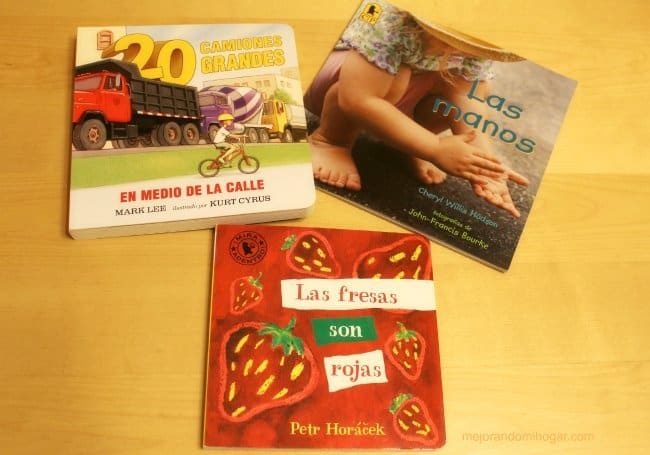 I started by buying them films in Spanish and later hard pasta books so that they could see them without breaking them, and I could read them at the same time.
It is very important that ours do not lose Spanish or that they learn it if they do not know it. More and more parents realize the importance of speaking the two languages, as is the case with my little Anglo-Saxon students.
For more than two years I work in a school and we teach Spanish to children from 18 months to 5 years, we speak to them in Spanish and learn it super fast, we use different materials, including books like the following from www.candlewick.com.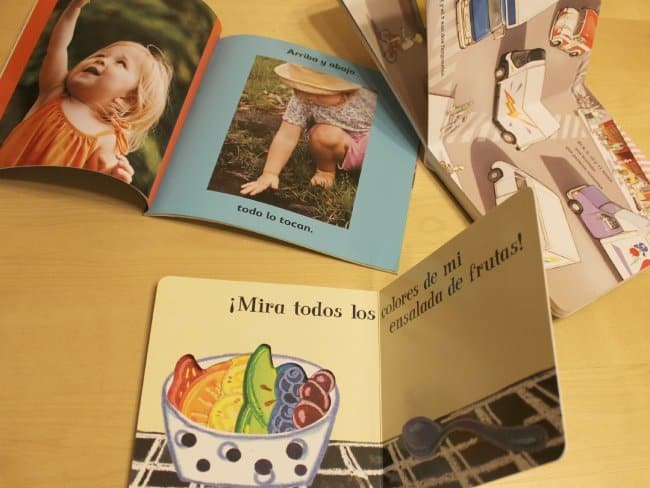 Some Spanish Books for all Ages they offer are:
For children 2 to 5 years old:
"The Strawberries Are Red" a very colorful book, which serves for children to learn the colors.
"20 Big Trucks in the Middle of the Street" which is a story of several trucks that get stuck, has large and colorful drawings plus they will learn to tell without realizing it.
Higher! Higher! / Higher! Louder! Comes in a special edition of Spanish English. It includes an ingenious story with few words and very expressive illustrations.
"Hands". In the first three years, children begin to learn everything they are able to do with their hands and this book is to explore all those things. Includes large photos.
From 3 to 7 years:
"Tia Isa wants a car"A little help to her aunt save to buy a car and take her family to the beach.
"Maisy's Animals / The Animals of Maisy" Meet Maisy's favorite animals, her wardrobe, her menu and what she keeps in her box. Includes illustrations in English and Spanish.
8 to 12 years old
"Growing Up Pedro"
The love between brothers is key to Matt Tavares's tale about The Dominican pitcher Pedro Martínez, from his days of throwing stones at the handles until his years as a major league star.
There are a huge variety of books and these are very good choice to start. We have to take advantage of the opportunity to give our children a second language, we must not miss it!
Draw
Take part for the chance to win a bundle with three books:
Strawberries are Red + Hands + 20 Large Trucks in the Middle of the Street