For the first time brickLIVE will be in THE STAR, with 10 million LEGO pieces® in the Cowboys field!
Don't miss BRICKLIVE in The Star, produced by Live Nation, and in conjunction with Kids 'R' Kids, the LEGO international event® will feature over 99,000 square feet with amazing interactive exhibits, building activities, live performances and incredible demonstrations for builders of all ages within the Ford Center.
This will be the largest brick event in the US, giving visitors access to more than ten million pieces, as well as exclusive digital content, professional statues built with LEGO pieces® and unique experiences.
Interactive experiences will include LEGO master building workshops®, endless activities at no cost, live challenges, and a full educational experience, just to name a few.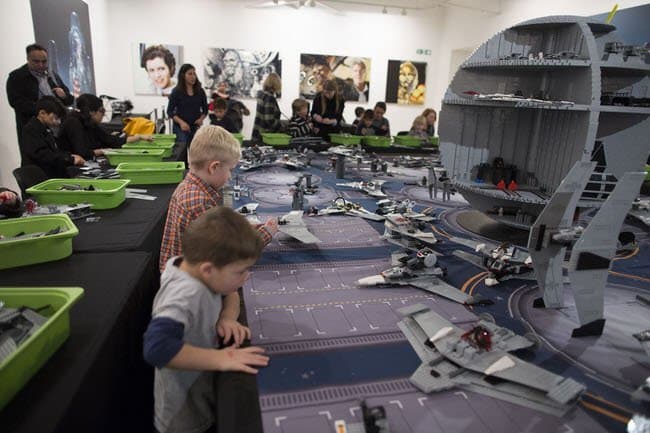 Some BRICKLIVE activities on The Star will include:
Expert builder sessions with Duncan Titmarsh, World Famous Master Builder.
LEGO 20th Anniversary Celebration® Star Wars, including exclusive models and artwork.
Explore Animal Paradise, the world of endangered species with life-size statues made with pieces
Test your ninja skills with the new tournament, build, play and roll on your way to your victory.
Develop and explore your own Minecraft world through virtual reality.
Wrap yourself up as 'Immersive Minds' educational experts help you bring your creation to life through LEGO pieces and digital technology.
Venue: Ford Center at The Star
            9 Cowboys Way, Frisco, TX 75034
When:
Saturday, January 26: Session 1, 10:00 a.m. 2:00 p.m.
Saturday, January 26: Session 2, 3:00 p.m. 7:00 p.m.
Sunday, January 27: Session 1, 10:00 a.m. 2:00 p.m.
Sunday, January 27: Session 2, 3:00 p.m. 7:00 p.m.
Buy your tickets at BrickLiveUSA.com
Overall ticket: $34
VIP Ticket: Limited VIP tickets will be available at BrickLiveUSA.com. Fans who purchase a VIP ticket will have access to the two sessions for the day they purchase them and receive a gift bag.
Don't miss it!