Greet your guests with a fresh-made Bulldog Margarita with Modelo Special® and paired it with tasty nachos with pico de gallo.
This shop has been compensated by Collective Bias, Inc. and Constellation Brands. All opinions are mine alone. The following content is intended for readers who are 21 or older. #CelebratorySips #CelebrateWithModelo #CollectiveBias
We are always ready to celebrate with spicy food and refreshing drinks, such as beer or a cocktail.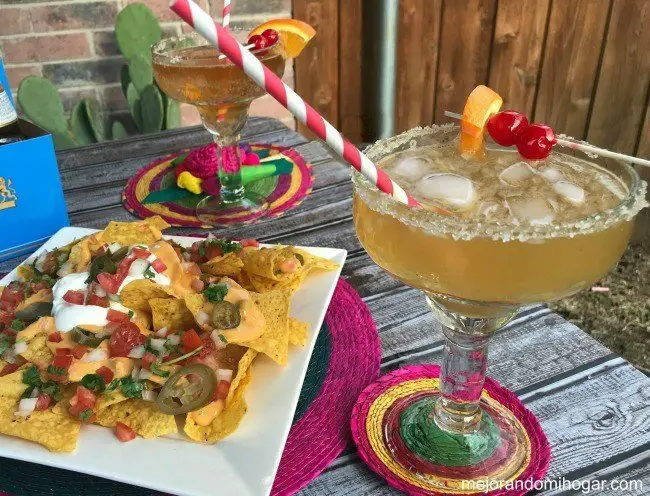 This time we will celebrate Cinco de Mayo with friends and I will prepare Bulldog Margarita, a very peculiar drink made with light beer and tequila, two of the most popular drinks in Mexico.
We will use Modelo Special®l, a golden and clear beer, which has a balanced and light flavor, is characterized by an orange blossom honey aroma with a touch of grass.
I remember Model beer since I lived in Mexico. Now The Modelo Special® beer is one of the most growing beers in America, here you can look where to buy it.
The Bulldog Margarita drink can be served with the beer submerged in the glass or glass, but personally, I prefer to serve the beer into the glass. You can prepare it frozen or on the rocks, as you prefer.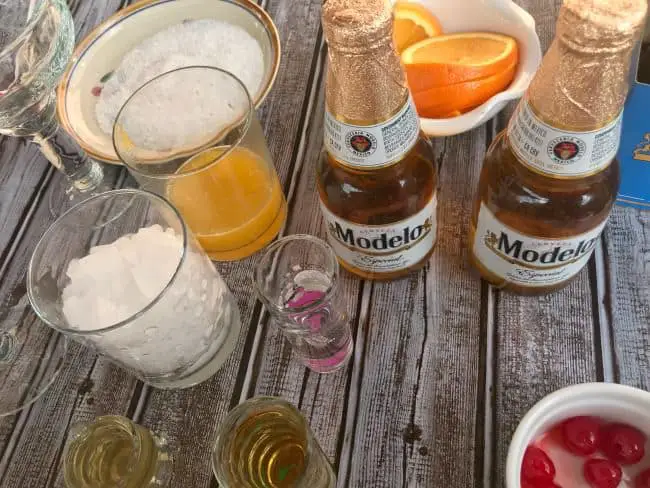 Bulldog margarita
Ingredients
2 Modelo Especial® Beers
2 tequila shots
3/4 orange liqueur
1cup of ice
1/2 orange (the juice and a slice to decorate)
2 tablespoons sugar syrup (below I explain how to do it)
4 maraschino cherries
2 sticks for decoration
Salt in grain to decorate
Two margarita cups
Nachos with Pico de Gallo
Ingredients
1 large bag of nachos
1 jar of yellow cheese for nachos
1 large chopped tomato
1-2 chopped onion
4 chopped cilantro branches
3 tablespoons Mexican cream
1-2 cup diced jalapeño peppers
Bulldog margarita
If you don't have sugar syrup, heat an equal share of water and sugar in the microwave, mix until dissolved and leave to cool, it can be in the refrigerator.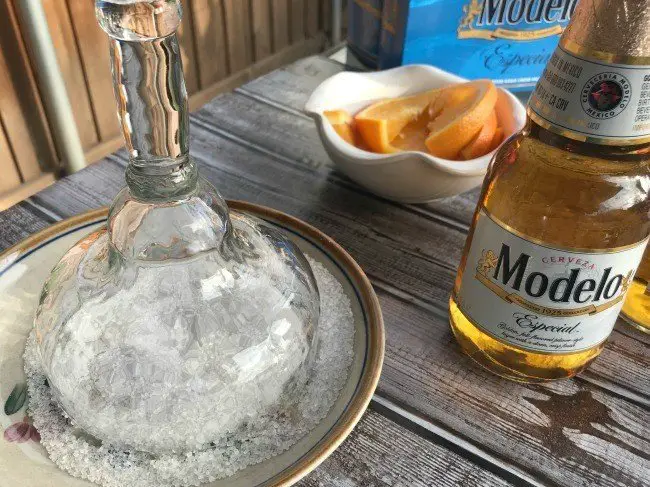 Frost the glasses, you can use the orange to wet the edge and then flip the glass over a plate with grain salt. Separate.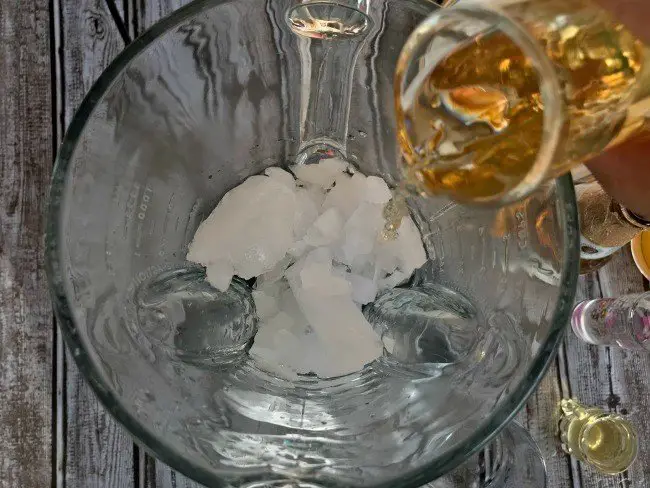 Blend the ice, tequila, orange liqueur, orange juice, sugar syrup.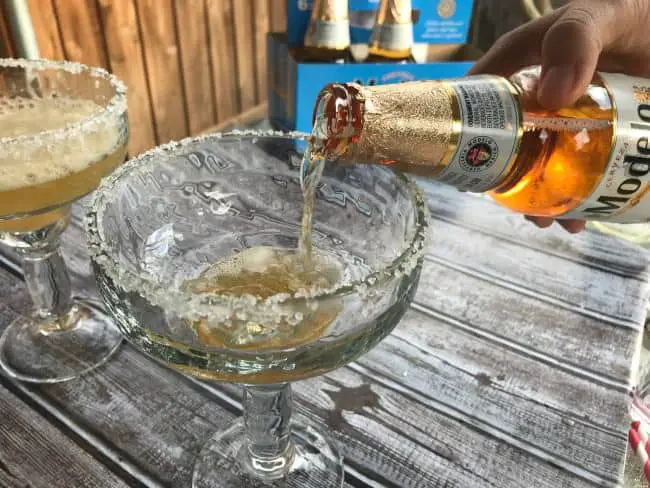 Add the beer gradually in two margarita glasses and then the blender mixture.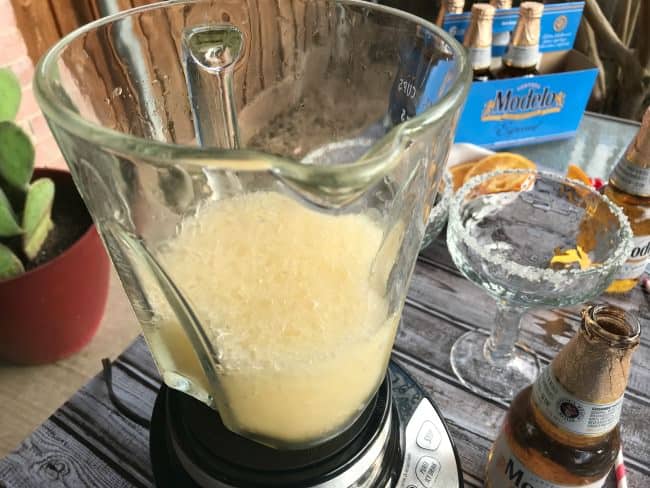 Or if you prefer you can first serve the mixture of the blender and then submerge the beer bottle (previously washed) flipped into the glass, but personally, I prefer to put it aside.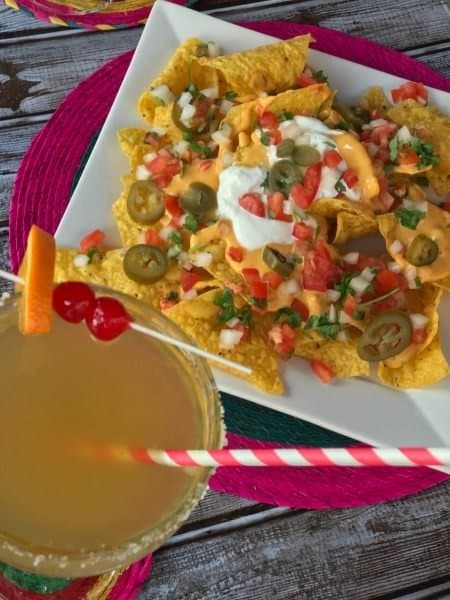 Decorate with half a slice of orange and two cherries.
Nachos with pico de gallo
How to make the Pico de Gallo:
Mix the tomato, cilantro, and onion.
Place the nachos on a large plate.
Heat the yellow cheese in the microwave.
Serve the yellow cheese over the nachos, add the pico de gallo, cream, jalapeño peppers and you're done!
Serve immediately.
Have you tried the Special Model on other drinks?
I invite you to see another beer drink, charro negro.