If you follow me on Instagram, you probably saw that a few weeks ago we went to Candytopia.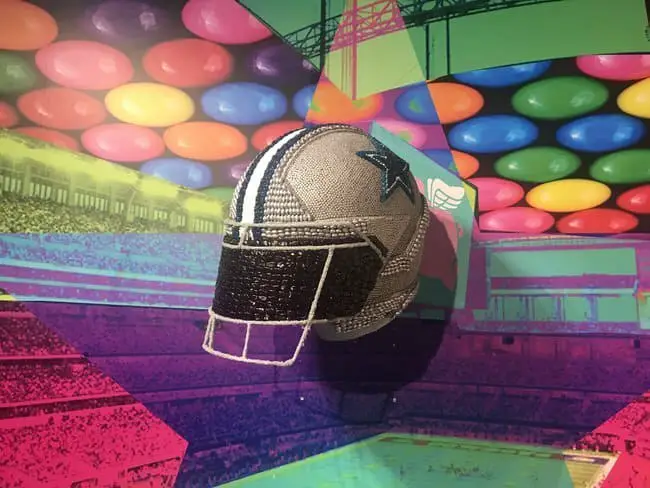 Candytopia is like a candy museum, to have fun and sweeten your life by taking photos worthy of Instagram.
It consists of several rooms or rooms decorated in a very original way with the theme of sweets.
I went with my daughter, we didn't feel like we had earned the Golden Ticket from Willy Wonka and the Chocolate syllabus.
At the entrance there is a garden with fun music and decorated with sweets. The staff is very approachable and offered to take pictures of you.
There are sculptures made with sweets, swings to take photos, confetti, flowers with aromas and a room decorated like a sky. The cherry on the cake is the pool of "bombs" at the end of the exhibition.
The exhibition uses loud loud lights and surprises, so if you're very sensitive to this, take your precautions and get ready.
If you like to take pictures, selfies, pose or take pictures of your family and friends, this is definitely a place for you.
Candytopia is visiting the following cities
Dallas: The Hill. 8021 Walnut Hill Lane Suite 2000; Dallas, TX 75231
Houston: MarqEntertainment Center. 7620 Katy Freeway, Suite 360.
Atlanta: 3535 Peachtree Road NE Suite 100, Atlanta GA 30326
Tips for visiting Candytopia
Plan your visit, your tickets are valid only for the time and day you purchased them. Buy your tickets at Candytopia.com
Arrive 15 minutes before your ticket time. If it's half an hour, you won't be able to get in anymore.
The tour lasts a little over an hour.
Get ready to take lots of photos!
Check out the video of our visit to Candytopia Dallas
Have you been to Candytopia yet? What did you think about?