This post brought to you by Scott Tube-Free. The content and opinions expressed below are that of Improving My Home.
Celebrating toilet paper day seems like a joke, but believe me it's really an occasion to celebrate, or do you imagine what we'd do without it? 
For us, toilet paper is very important, but not the cardboard tube that comes in, it is unnecessary. I already look like my mom, that whenever we go on a road trip or picnic, she comes out behind us with a roll in her hand, "take it in case it's offered" and well, if it's offered!
Did you know that more than 17 billion roll paper tubes are used in the United States? That's enough to fill the Empire State Twice!
Why so much cardboard that is not used? If we want to have a cleaner world, we must get rid of everything that does not deal with, starting with the basics.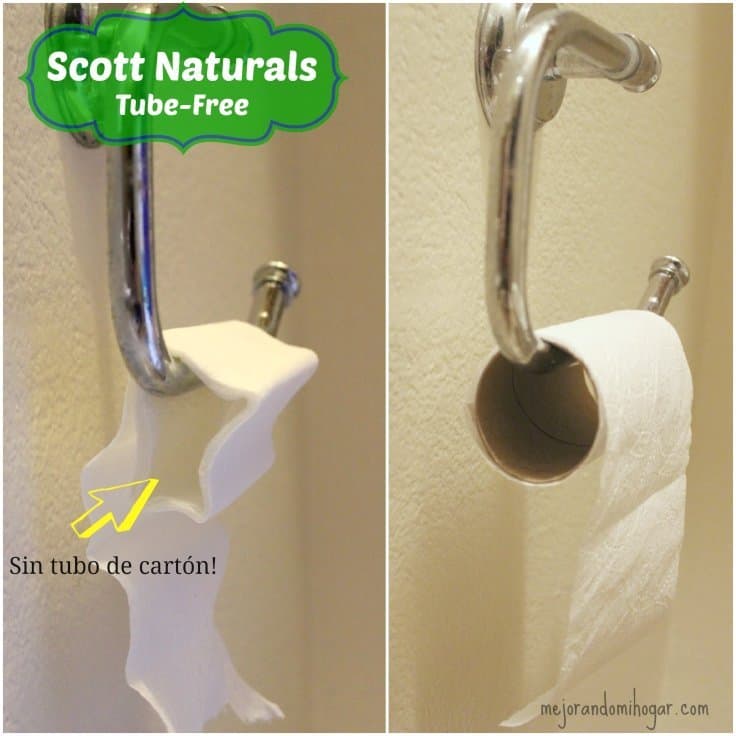 In my family we are five members and we use approximately two regular sized toilet papers, a day. Since last month, we have forgotten the cardboard tube of the rolls of paper, we are using the innovative toilet paper without Scott Tube–Free tube; it has been a good change, the paper is very soft and of very good quality.
We are all happy with the change, we reduce the waste and save ourselves the work of removing and putting the cardboard tube in the recycling bin, that although little pareece no one wants to do it or have you not left a square or two in the tube so you don't have to throw it away yourself?
I don't like having to change it often, so I always buy the mega rolls that make the most of the way, like Scott Tube-Free Bath Tissue's, the package brings 12 mega rolls that equals 36 rolls of regular size.
Do you know how many roll pipes your family uses a week? A month? A year? Here you can find out
I invite you to Celebrate The Day of Toilet Paper or National Toilet Paper Day this August 26, testing Scott Brand's Tube-Free Bath Tissue, you can find it in the bathroom paper aisle of Walmart and other supermarkets in the United States Local Locator to good price and you can use this Scott Coupon savings coupon.
If you are already testing it share a photo on one of your social networks using the hasthag #TossTheTube and tag @mejoramihogar and @scottproducts.