Among the crafts for the day of the dead, the wreath of Paper Skulls is very easy, make it with the children!
It is very easy to do, also very economical because we can make it with Chinese paper or tissue paper. It can be used for Day of the Dead or Halloween.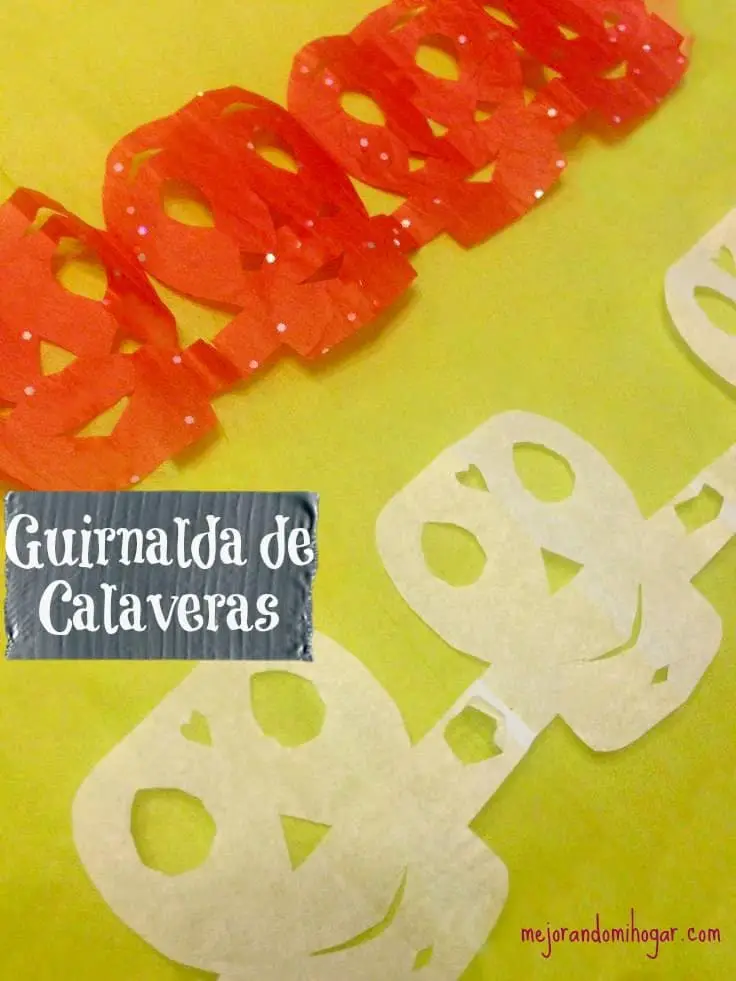 Paper Skull Saretle
Material
Role of China
Scissors
Pencil
1 sheet machine
Make the mold with a machine sheet. Fold in half and draw your skull drawing, drawing only half the skull face.
Half should carry, half a heart, a full eye, half the nose, half the mouth and a diamond on the chin.
Cut and open the skull to confirm that you look good, this will be your mold to cut on the paper of China. You're going to do it the same way, folding the role of China so you can have the full garland.