Finding ways to move and exercise is important to maintain good health, follow the participants of the annual H-E-B Slim Down Challenge and join the challenge of exercising on a daily basis!
This is a compensated campaign in collaboration with LALA® Yogurt Smoothies and #WeAllGrow Latina Network
Personally what has worked to me the most is walking whenever I can; whether it's in my house, in the park when I take Brendita to play, on the street I walk with Lex, when I wait for my kids in their practices, or I still agree with some friend to go for a walk, the latter is highly recommended , because you motivate yourself more when you are accompanied.
You don't have to spend, or pay for expensive memberships to exercise, but if you can help you do it as a couple or group.
To motivate yourself to exercise I invite you to follow online participants of the annual H-E-B Slim Down Challenge for the seventh time, it is sponsored by LALA® Yogurt Smoothies in which 28 community members and members (employees) from all over Texas participate in the challenge presented by Nestlé, Johnson & Johnson and Perfect Fit Meals.


The H-E-B Slim Down Challenge Showdown is a twelve-week contest that will change the
lives of its participants; is designed to provide contestants with the education and tools they need to live healthier with the opportunity to win prizes totaling $40,000.00
So far, 183 people have participated during these seven years of the contest and have lost a total of 6,229 kilos during the contest. At the end of the contest, a man and a woman will win $10,000 as a jackpot.
The best of the contest? It is that we can all follow the contest from home visiting heb.com/slimdown, to be able to see the trainings, recipes and blogs of the participants to motivate us and accompany them in this challenge, while we do our own challenge!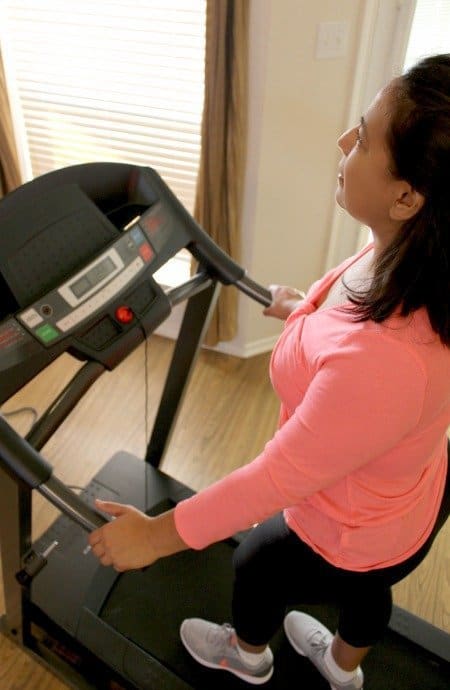 Here we are already trying to make some healthy changes in our lives, not just to move more; because our work keeps us sitting for a long time, but also some simple changes in the diet, such as drinking more water, incorporating more vegetables into recipes, as well as more fiber and protein.

When we go for a walk as a family or after the practices we take as a snack pack of LALA® Smoothies to drink on the way, are made of real fruit and have 5g of protein, that makes them the perfect snack for during or after exercising.
Meet the h-E-B Slim Down Challenge Showdow contestants and join the challenge of exercising on a daily basis!
There are 14 audience contestants:
Adam Grow, Grapevine
Alex Darke, San Antonio
Ashley Johnson, San Antonio
Cat Dickson, Texas City
Clarissa Astudillo, Laredo
Daniel Rivera, Austin
Jennifer Olmos, Houston
Julie Steele, Seguin
Roberto Almanza, Jr., Laredo
Rocky Bloom, Corpus Christi
Sara Sanford, Austin
Shawna Rendon, College Station
Thomas Flannery, Fort Worth
Daniel Avila, Brownsville
And fourteen partners or employees who also participate in the H-E-B Slim Down Challenge Showdown:
Alberto Trevino III, Brownsville
Alexandria Castro, Kingsville
Amy Petett, Poth
Barbara Butler, Belton
Ben Kiddy, Waco
Brandy Rios, Pasadena
Carolina Chavez, Brownsville
Danny Montes, San Antonio
Iliana Vela, Mission
Jane Alvarez, Corpus Christi
Jimmy Leal, San Marcos
Johnny Gutierrez, Katy
Leroy Gonzales, Dallas
Patrick Jimenez, San Antonio
All of them applied online in heb.com, were selected based on their desire to participate in the program and to make public their Adventure and the results of their lifestyle change in blogs at heb.com/slimdown. Winners will be selected based on overall health improvement, as well as participation and interaction with their fans.
Winners will be announced on April 1 at the H-E-B Alamo Health and Fitness Expo in San Antonio. Encourage yourself to follow them and challenge yourself to exercise daily!
This is a sponsored conversation written by me on behalf of LALA Yogurt Smoothies and WeAllGrow Latina Network. The opinions and text are all mine.