Cheese-filled chiles are a good option to offer as a snack at your next meetings such as the upcoming festivities.
We are already in Hispanic Heritage Month where several Latin American countries celebrate their Independence, so there will be plenty of parties and meetings.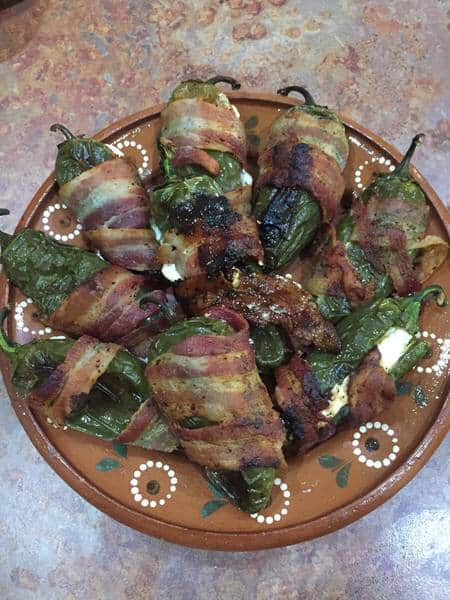 Sorpende your friends with a rich recipe or snack like these jalapeno peppers stuffed with bacon. This recipe can be made on the grill or grill but also in the oven, as you prefer.
This time I made them in the oven, but when we roast meat, we make them on the grill, wrapping them in foil. Just like we make roast potatoes and roasted onions.
Prepare these rich jalapeno chiles wrapped in cream cheese, you can serve them in tacos or as well as snacks, you will love them!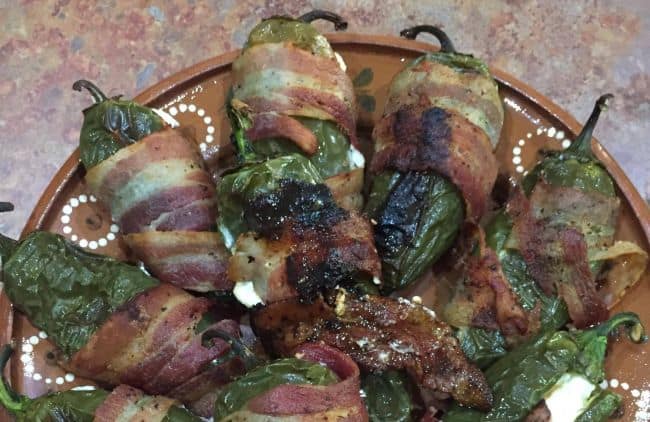 Chili peppers stuffed with bacon wrapped in bacon
Ingredients
9 Jalapeno chili p
eppers1 1/2 Cream
cheese9 Bacon sli
cesPepper to taste
The chillies can be roasted, but in this case we will make them in the oven.
Preheat oven to 350 F.
Wash the chillies without removing the tail.
Make a groove in the center of the chili along, so you can remove the seeds with a teaspoon as shown in the photograph. Do the same with all the chili peppers.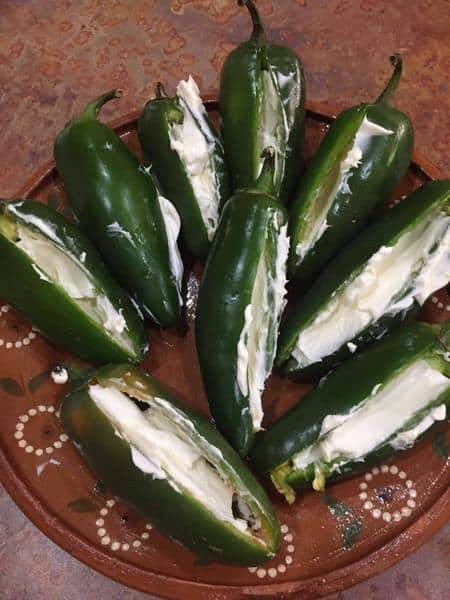 Fill the chillies with the cream cheese, you can help with a spoon.
Wrap the chillies with the bacon. Sprinkle pepper powder.
If you are going to bake the chillies, put them in the oven at 350 F per 20 min space in "bake" mode. (such as when we cook a cake).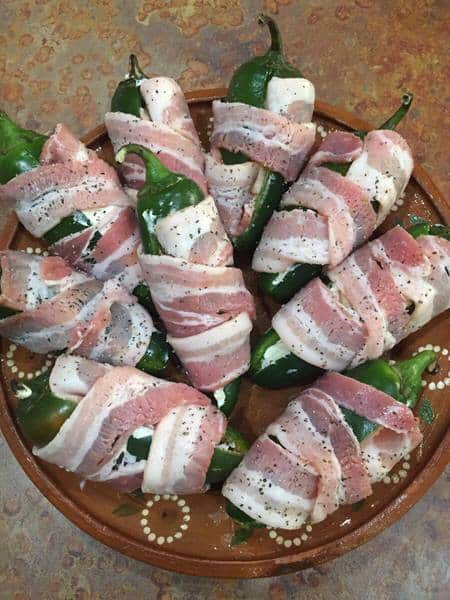 After this time, change the oven from bake to broil (to roast them) so that the bacon is golden.
Remove from oven when the bacon is a little golden.
And ready! You will already have some rich stuffed jalapeno chiles that you can accompany with any of your meals.