We receive tickets in return, but my opinion is personal, not influenced by third parties.
Read about our spectacular water Cirque Italia visit and take advantage of the free child promotion in the purchase of an adult ticket!
When I told my kids we were going to the circus, my daughter got more excited than my eldest sons and told me she had never been, it got weird, because we usually go everywhere, but already doing the math, the last time we went to a circus , that's when she was a girl, more than eight years ago, that's why she didn't remember.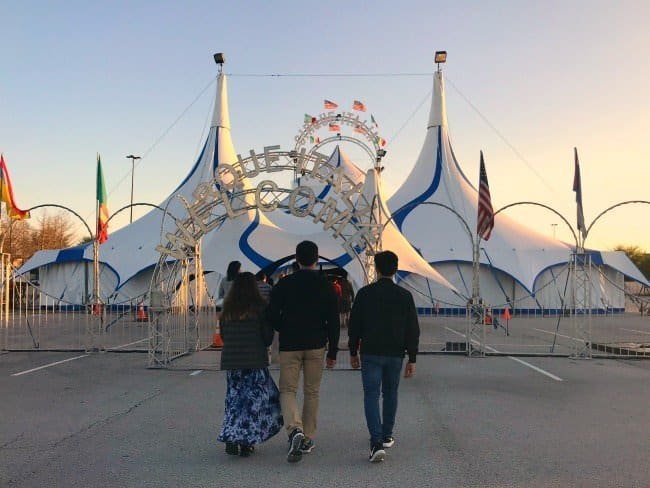 We arrived at the Italian circus a little before the 7:30pm show and there was little line at the ticket office, tickets can be purchased online at CirqueItalia.com or there.
Cirque Italia is European type, when you enter there is an area where you can buy soft drinks, popcorn, sugar cottons, funnel cakes, souvenirs and there are also face paints; also inside the circus you can buy them later or in the middle, which lasts about 20 minutes.
Shortly after 7:30 the lights went out and the show began, the master of ceremonies appeared announcing the spectacular Italian Water Circus.
The first artist to go out was a clown-animator who did his job well; kept us entertained and with a good laugh with their occurrences. The clown came out several times throughout the show, interacting with the audience, with jokes and activities for the whole family.
Gradually the artists of Circus Italia came out, each with their different skills: magicians, trapeze artists, contortionists, jugglers and even dinosaurs! During the show the track split in two to raise a part and form a type of fountain that surrounds the circus performers and gives a spectacular touch with water and colorful lights.
My daughter was excited since we arrived and my teenage son, too! The Circus Italia, I found between circus and theater show, highly recommended if you are looking for options to have fun with your family.
They bring very good shows that I had never seen, like a contortionist in a bubble that hangs from the ceiling, several very good trapeze artists and other spectacular shows, the prices start from $10, I think it is worth going to enjoy the function with family.
By the way, Circus Italia has a strict non-animal policy, the whole show is developed with the excellent skills of the artists.
If you are looking to have fun with your family on the weekend, go to Circus Italia, the prices are very good and right now have the promotion of free child in the purchase of an adult ticket.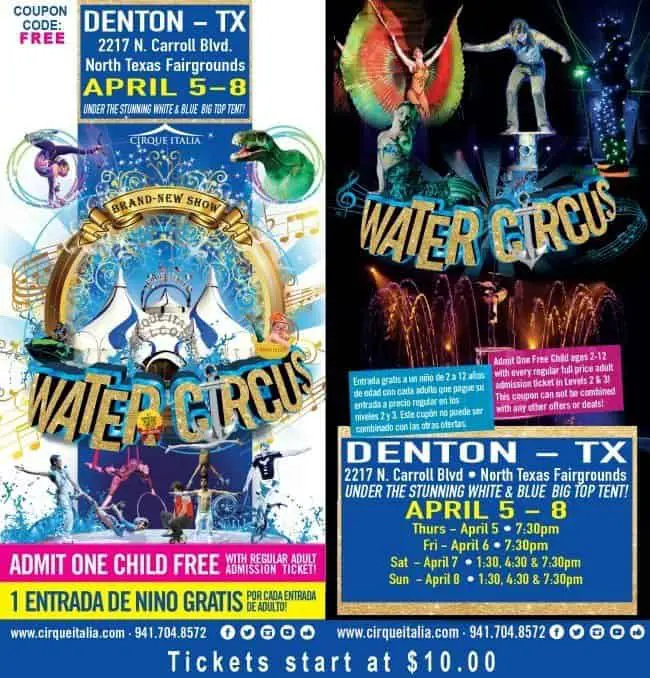 Dates of the spectacular aquatic Cirque Italia Tour in Texas
Denton TX – April 5, 2018 – April 8, 2018
Wichita Falls, TX – April 12, 2018 – April 15, 2018
Abilene, TX – April 19, 2018 – April 22, 2018
San Angelo, TX – April 26, 2018 – April 29, 2018
Odessa, TX – May 3, 2018 – May 6, 2018
For more information and to buy tickets visit CirqueItalia.com
Have fun!