There are several things that remind me of my mom, one of them is the rich scent of Suavitel in clothes, now I continue to use it with my family, in liquid and with the fragrance pearls Suavitel® Fragrance Pearls™.
* I participate in the Suavitel Blogger Selb Ambassadors Campaign® Fragrance Pearls™ received compensation, my opinion has not been edited by third parties.
For a few months I have been using fragrance pearls or Suavitel® Fragrance Pearls™ and it has been a success with my family's clothes, everyone likes to enjoy the rich aroma.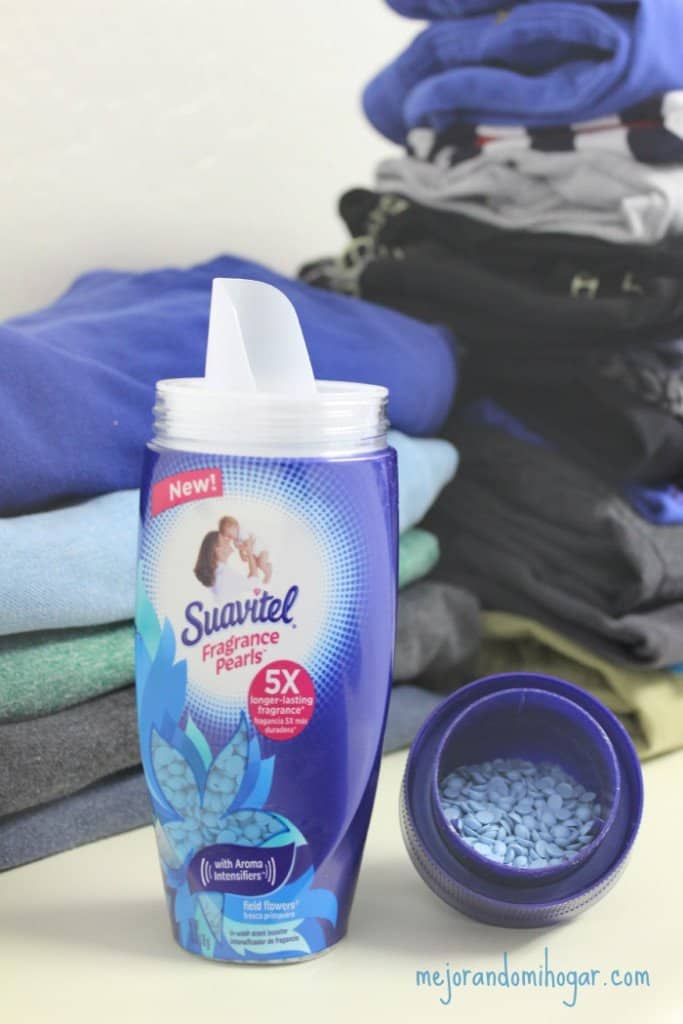 We Latinos like to smell rich and feel soggy, Suavitel® Fragrance Pearls™ comes in two fragrances Field Flowers® and Soothing Lavender®, these aromas are very durable; now that my husband travels and takes his clothes in his suitcase, when he returns, the clothes he didn't wear still smell fresh, like freshly washed.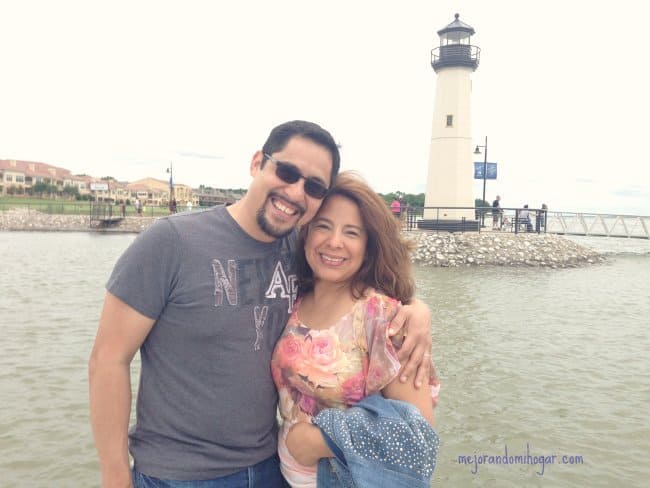 The best thing is that with Suavitel's perfume intensifier that is very durable, my husband reminds me of me, not his mom hehe or well at least that's what he tells me; I as I wish I put a good amount on your clothes to remind us where you are, that when you wear your clothes you feel "soft as Mom's love" as the well-known slogan of this softener says (even if you remember my mother-in-law hehe).
My younger children love that I wash their stuffed dolls and cushions with Suavitel's fragrance pearls, they are soft and smell very rich; like sheets, towels, duvets and blankets; In addition the aroma lasts up to five times longer than with another fabric softener; I recommend you wash your blankets with this aroma intensifier, so when you take out in the winter they will smell rich and they will not have a "to save" smell.
Suavitel® Fragrance Pearls™ is very easy to use, just add it to your washing machine before clothes; you can use a lot or little depending on how you prefer, add the detergent, clothes and you're done; your clothes come out smelling good. By the way, it doesn't stain clothes, it doesn't leave pasty residues.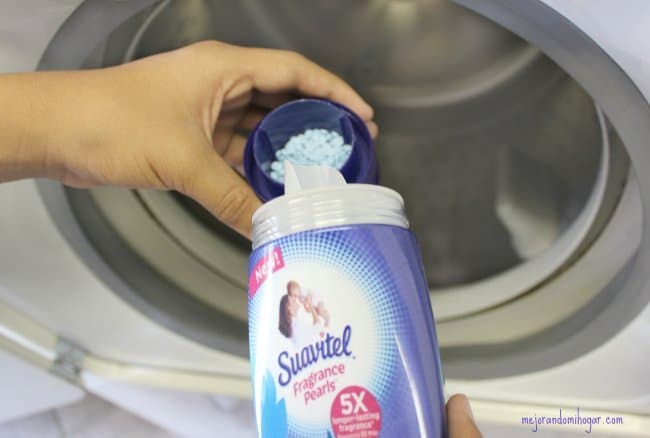 Now that I'm on vacation I went to a Walmart and bought the 6 oz. boat from Suavitel® Fragrance Pearls™, the good thing is that it can be used in top-loading washing machines like mine and front-loading ones like the most modern and used in hotels and Laundries. It is also available in 21.5 oz size. 14.7 oz.
By the way, only ones that I don't wash with Suavitel are the tortilla dryers, will you know that even the tortillas knew Suavitel, has it happened to you?
I invite you to read opinions from other bloggers who, like me, partnered with Suavitel, you can use the hashtags #Suavitel and #SuavitelFragrancePearls on social media to read the reviews of Suavitel® Fragrance Pearls™.