Make your family happy with some rich Crepes with Strawberries and Cheese accompanied by a fresh glass of milk, to get the protein they need at breakfast.
As in many Latino households, it is cooked here every day, at least twice a day, at breakfast and dinner. Milk can not be missing, my children take it daily in these two meals, so I make sure that my children get the protein they need.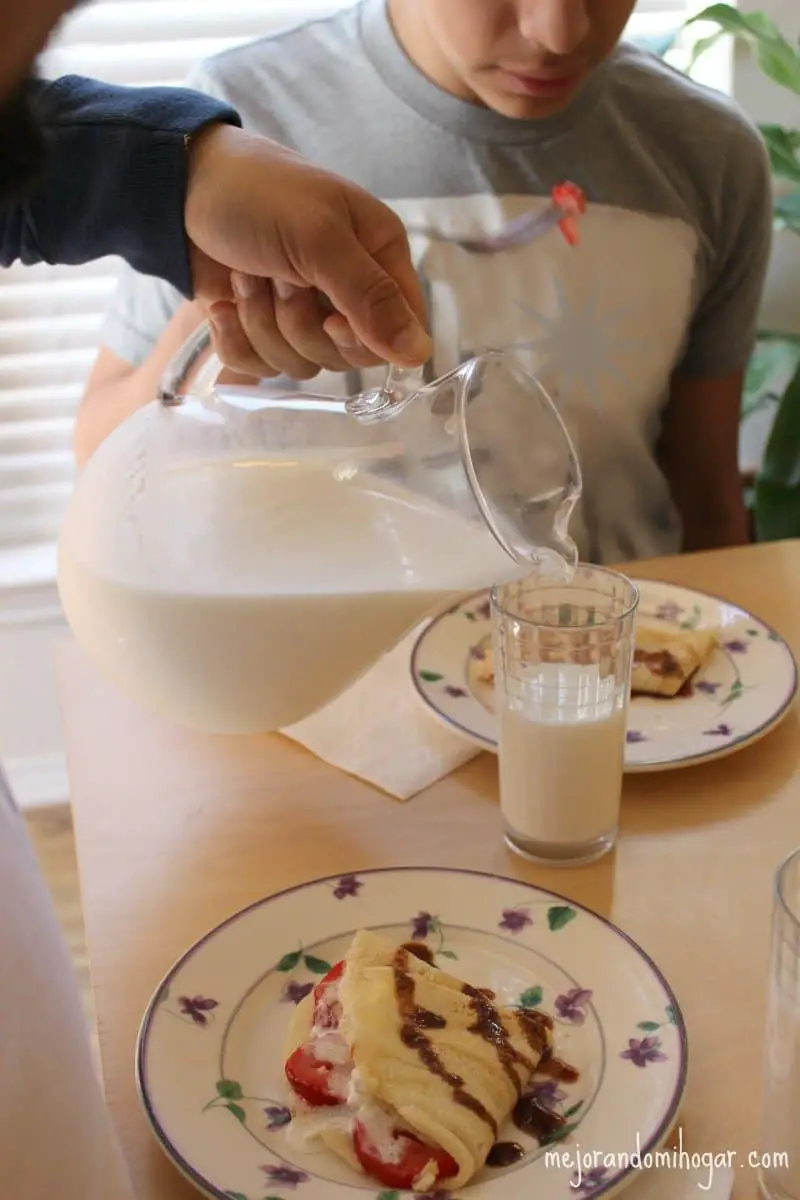 Did you know an 8 oz. glass of milk. contains 9 essential otters, including 8g of high-quality protein?Instead a large egg contains 6 grams of protein? Easily add protein to your breakfast or half-hand snack with a glass of milk or making a milk recipe.
The breakfasts in my house are nutritious, when we go to the races, the easiest thing is to prepare a banana or strawberry smoothie; otherwise I prepare a plate of oats with milk and fruit or quesadillas, always accompanied with a glass of milk; because protein can help them keep bones healthy, muscle mass and a healthy weight.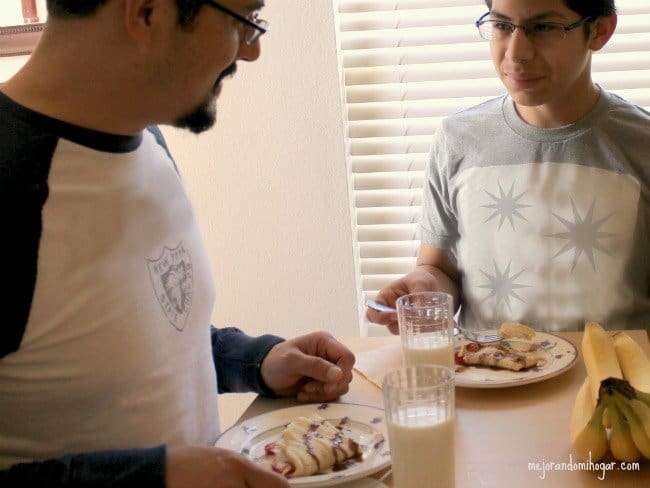 In the picture my son in the middle, he belongs to his school's gymnastics team; He loved the video of the new ambassador of "We Are Strong" Danell Leyva, Cuban-American, gymnast and Olympic medalist, I invite you to watch the video below.
On weekends when we are more relaxed, I try to pamper my children with something more elaborate for lunch whether it's eggs or some traditional dishes, freshly baked pancakes , or some crepes either sweet or savory.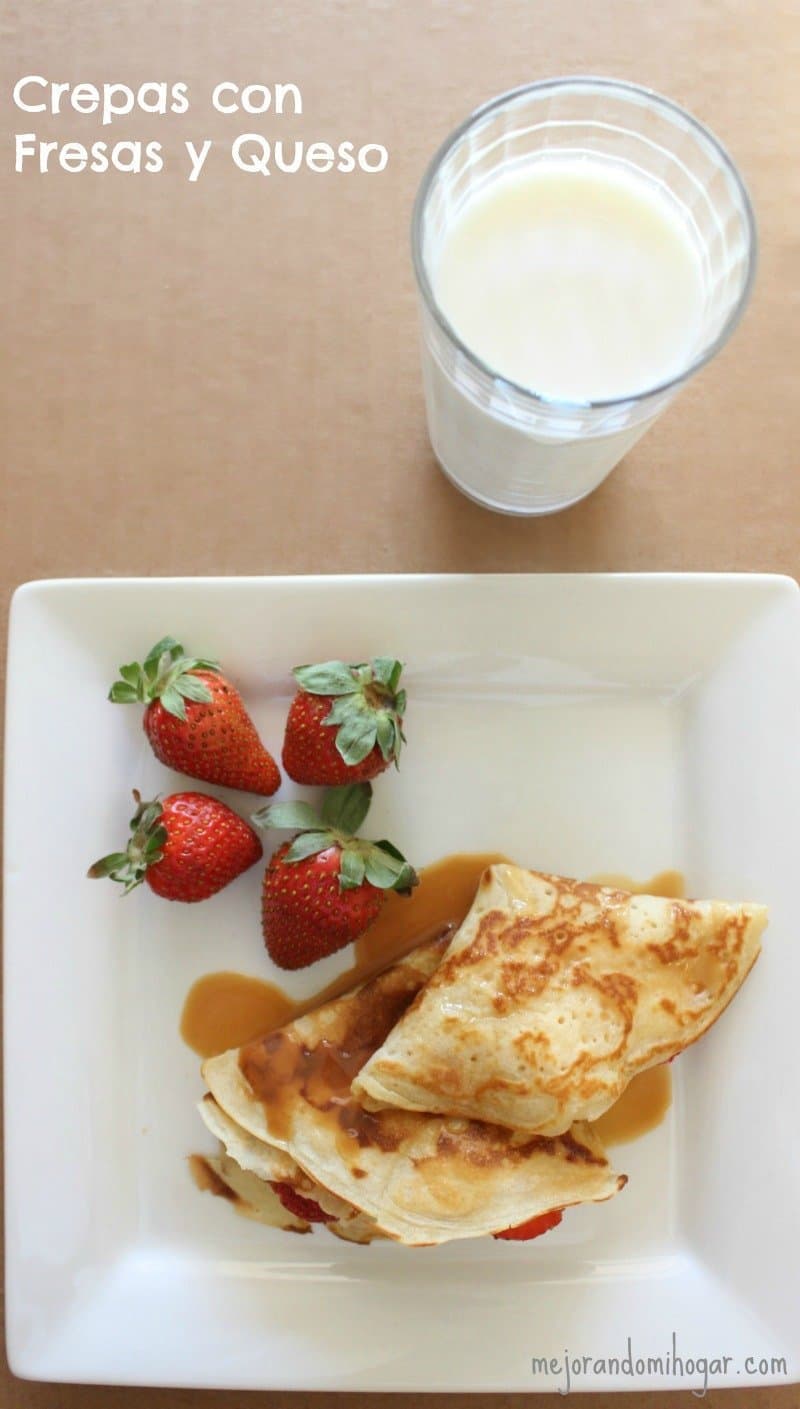 My children's favorites are sweet crepes, a good source of protein for being made with milk. I share one of the recipes I have prepared for my family, inspired by the recipe of crepes with strawberries and banana of Siempre Leche, 2 crepes with strawberries and cheese accompanied by a glass of milk provide you with 26 g of protein.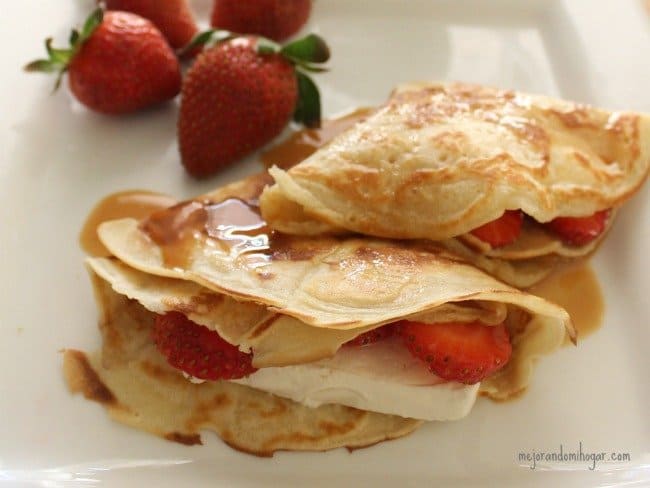 CrepEs with Strawberries and Cheese 
Ingredients
1 cup flour
3/4 cup milk
1 egg
Strawberries
1 bar cream cheese
Pack or liquid milk candy
1 teaspoon vanilla (optional)
Oil or butter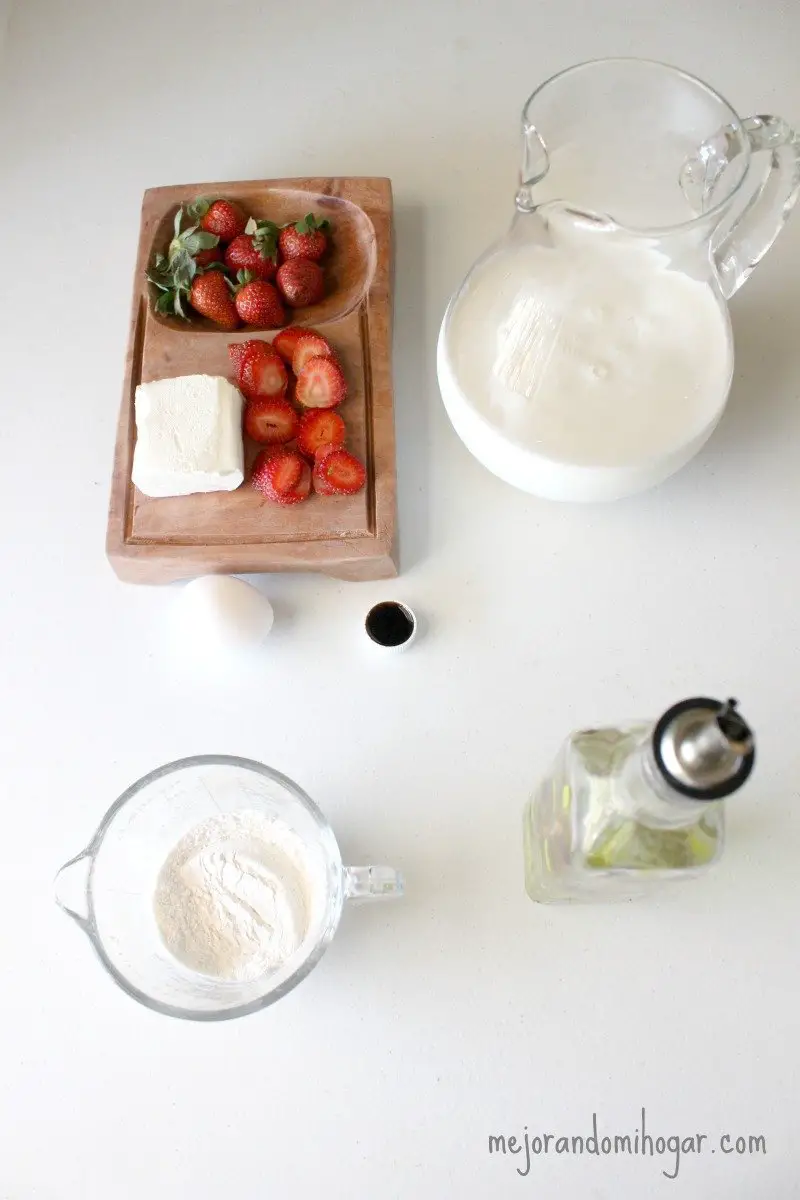 Place the flour, milk, vanilla and eggs in a bowl or bowl and mix by hand, just until the lumps disappear. Let the mixture rest in the refrigerator for about ten minutes, to allow the flour to hydrate.
In the meantime we can wash and cut the strawberries, if you prefer you can also soften the cream cheese, with the help of a fork and adding a little milk.
After this time, heat a medium skillet over medium heat, with a little oil or butter.
We empty about two or three tablespoons of the mixture to the pan, spreading so that it covers the entire surface, it should be a very thin layer.
Cook on one side, until bubbles are visible and the edges are fully cooked.
We turn and cook on the other side until it turns a golden color.
We take out the pan and settle into a plate.  We follow the same procedure to make the other crepes, until the mixture is finished.
To serve we spread the crepy, add the cheese and strawberries in a quarter of the crepe, fold it as if it were a taco and fold back so that it is in the shape of a triangle, this is the traditional way to serve, but if you prefer, you can serve them as a burrito or taco.
We bathe with the box or sweet liquid milk and ready, we accompany with a fresh glass of milk to have a breakfast or nutritious snack.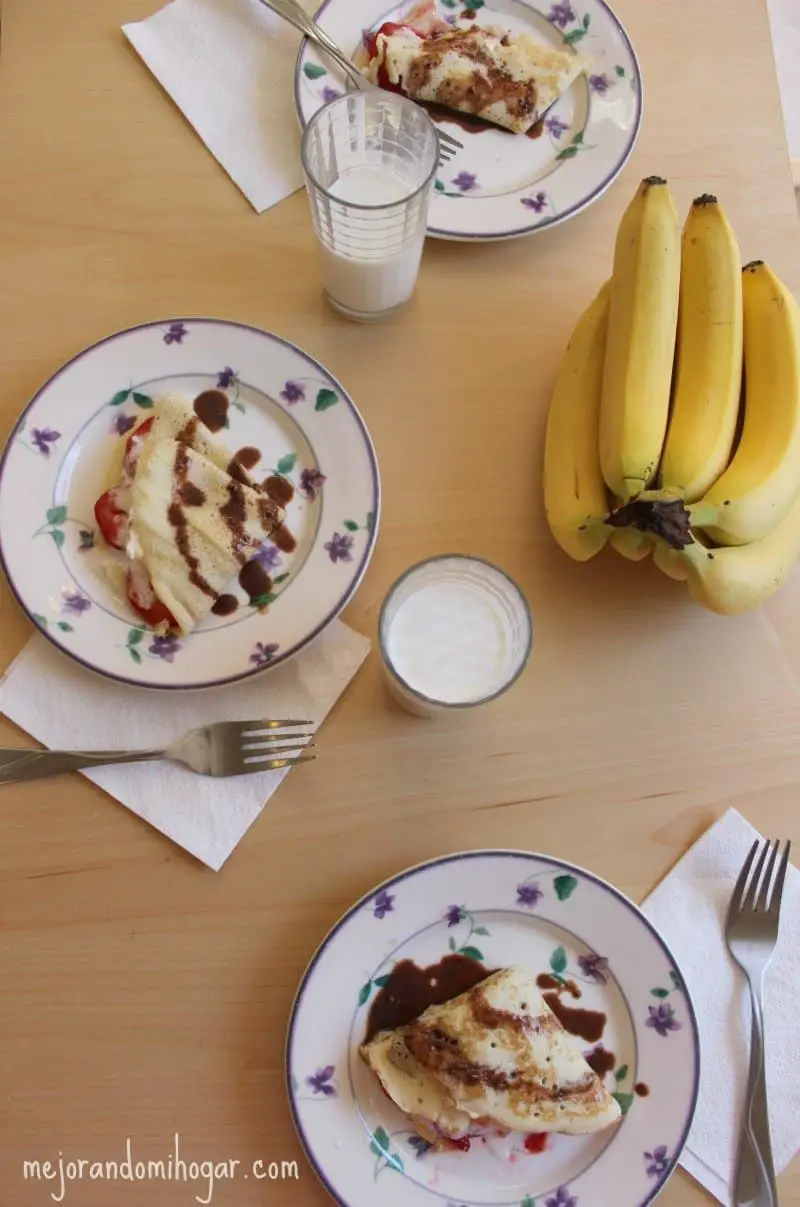 Make sure you get the protein you need, the easiest way is to accompany your favorite breakfast or lunch like eggs with a glass of milk, or prepare a smoothie, oatmeal or cereal.
A glass of milk is the easiest and most inexpensive way to get the protein you need at breakfast. You choose whether you drink whole milk, 2% or skim, they all contain protein, the difference between them is calories.