This is a non-compensated blog post.
Celebrate National Ice Cream Month with this easy and delicious Cupcake Sundae, an excellent dessert to enjoy in the summer with your kids. We have many good excuses to celebrate!
To celebrate National Snow Month, I was invited to Univision 23 Dallas to prepare a very rich dessert that will sweeten your palate!
This is the Sundae Cupcake from Graeter's Ice Cream a handcrafted snow, which has been using quality ingredients and the same brewing process for 147 years!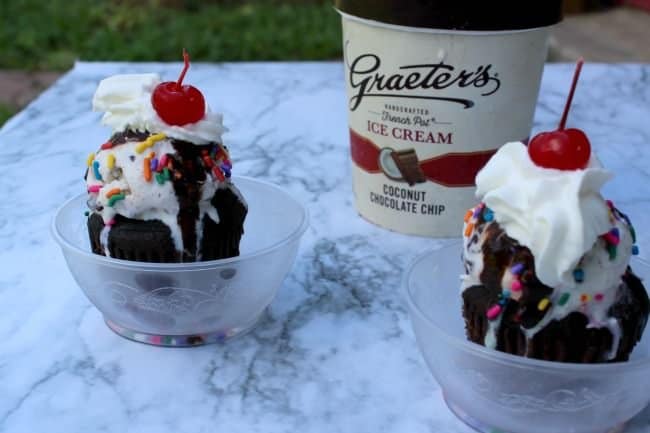 Here we love snow or ice cream, at any time of the year, we can eat it directly from the boat or use it to prepare desserts like this Cupcake Sundae.
National Ice Cream Month has been celebrated since 1984 when President Ronald Reagan designated The month of July to celebrate and the third Sunday of July as National Ice Cream Day.
Since then, Graeter's Ice Cream has been celebrating and this month you're invited to their Facebook page where they will have fun news, quizzes and sweepstakes!
I invite you to try the different flavors, my favorite is the Coconut Chocolate Chip, it also has a S'mores flavor that is delicious! You can buy Graeter's Ice Cream snow online at graeters.com and some U.S. supermarkets.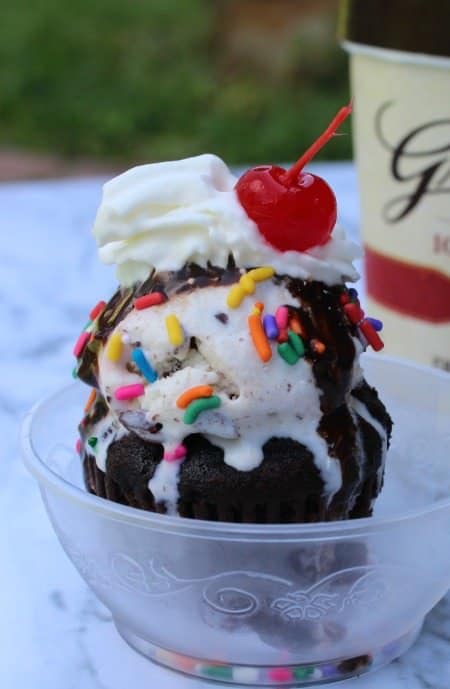 Cupcake Sundae
Ingredients
1 snowboat 1 pint of Graeter's Double Chocolate Chip
6 unwrapped cupcakes
Graeter's hot fudge willow (liquid chocolate)
Sprinkles or candy for garnish
Cherries
Place each cupcake in a small plate or bowl. Add a Graeter's snowball on top of the cupcake.
Garnishea with sprinkles or sweets. Bath with liquid chocolate or hot fudge from Graeter's.
Add whip cream or whip cream and a cherry at the end.
Enjoy!
I share a photo of the segment with my presentation at Univision 23 DFW, with Andrea Rega.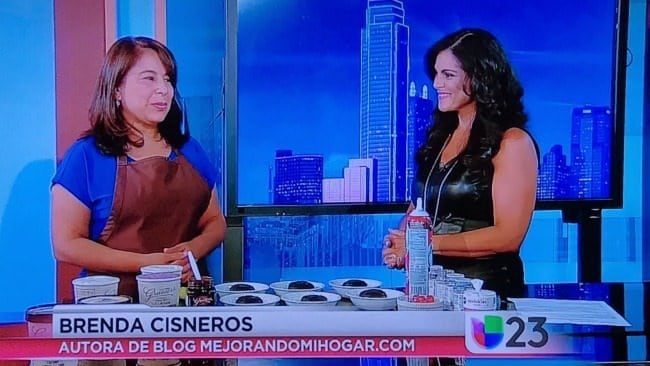 What other dessert can you think of to make with snow in this month of ice cream?