The new iPhone X comes ten years after Steve Jobs introduced the iPhone. Plus check out the new Apple Watch Series 3, the world's number one watch, now with cell phone!
For lovers of "apple phones", yesterday was a special day. Apple announced several of its new live products, from new theater in the form of a spaceship, named after Steve Jobs, in Cupertino, California. We were able to see the new features of the iPhone 8, iPhone 8 plus, Apple Watch Series 3 and the futuristic iPhone X.
In my case, I am using the iPhone 7 and I am very happy until now, we will see if after i change to any of these new cell phones, check yourself the new features and decide if it is time to change your cell phone for a new model. Do we take it from Santa?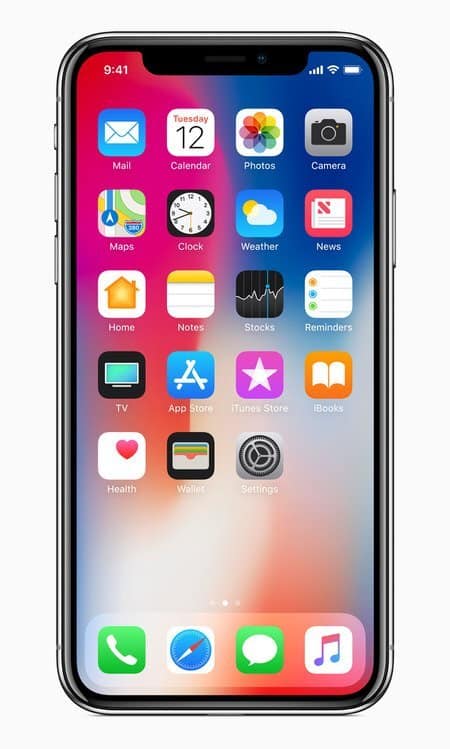 iPhone X
The iPhone X called the future of smartphones comes in a glass design, available in silver and space gray.
It features a 5.8-inch Super Retina Display, HDR supports Dolby Vision and HDR10.
Bye, bye to the Home button! iOS 11 is redesigned to take the best advantages of the Super Retina display and replaces the home button. Users will be able to simply swipe their finger from the bottom to the top to go home from anywhere. With the Home button, the touch ID goes away.
iPhone X recognizes your face with the new Face ID, a secure way to unlock, authenticate and pay, enabled by TrueDepth's new camera. The chances of someone else unlocking your smartphone with the face sensor is one in a million.
Six-core A11 bionic chip. They advertised it as the most powerful and powerful chip any cell phone can have. It's going to improve augmented reality apps and games,
Wireless charging. Like the iPhone 8 and iPhone 8 plus you can load it into the AirPower, explanation below.
Enhanced dual cameras with dual optical image stabilization. The camera, just like on iPhone 8 and iPhone 8 plus, allows you to change the lighting of the photo, after taking it.
Animojis, the new way to express your emotions, are emojis that are personalized with your voice and facial movements! Imagine sending a message being a chicken… or a poop.
iPhone X will cost from 999 dlls will be available for pre-order on Friday, October 27 in more than 55 countries and territories and in stores starting Friday, November 3.
Apple Watch Series 3
The world's number one watch, now includes a built-in cell phone! If you're running, swimming, or in some other activity, the Apple Watch 3 series lets you stay in touch, make calls, receive texts, and more even without your iPhone nearby.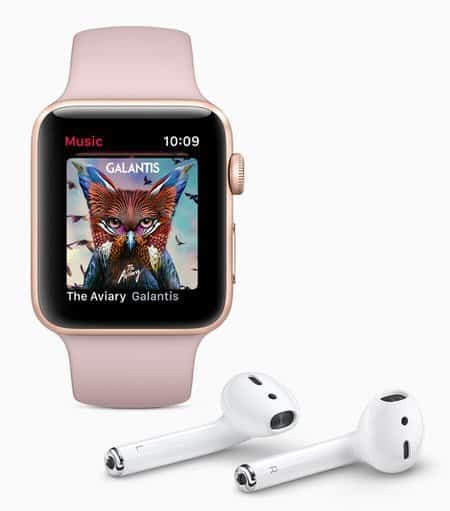 It is water resistant, up to 50 meters deep and contains a new barometric altimeter that measures relative height.
Apple Watch Series 3 comes in two models, one with GPS and cellular and one with GPS, both featuring 70 percent faster dual-core processor and the new wireless chip.
This combination of cell phone and watchOS 4 will allow Apple Music users to stream 40 million songs from their wrist!
Apple Watch Series 3 (GPS + Cellular) price from $399 in US and Apple Watch Series 3 (GPS) from $329 dlls, will be available in stores from September 22. Both models include improvements.
Apple watch Series 1 will be available at a new price starting from $249 (US)
AirPower
Forget the wires!
The AirPower arrives, a wireless charging accessory is a kind of mat that will arrive in 2018, designed to offer an active charging area for up to three devices at the same time, works for iPhone 8, iPhone 8 Plus, iPhone X, Apple Watch Series 3 and the new case optional to charge your AirPods.