Prepare with your children this dessert of cereal and chocolate, either to give to their friends, to enjoy with the family or to offer at a party, like the Valentine's Day.
Surely you will think that this recipe is very easy, but I wanted to make it because it is of my favorites, not so much because of the taste, but because it brings back very good memories of my childhood.
It is one of the first desserts I made, apart from the clear jelly and that I was excited to do it to give to my friends or to play "to the little ones". Of course I don't remember using cookie cutters, I rather remember we formed balls with the mixture of chocolate and cereal without using dye.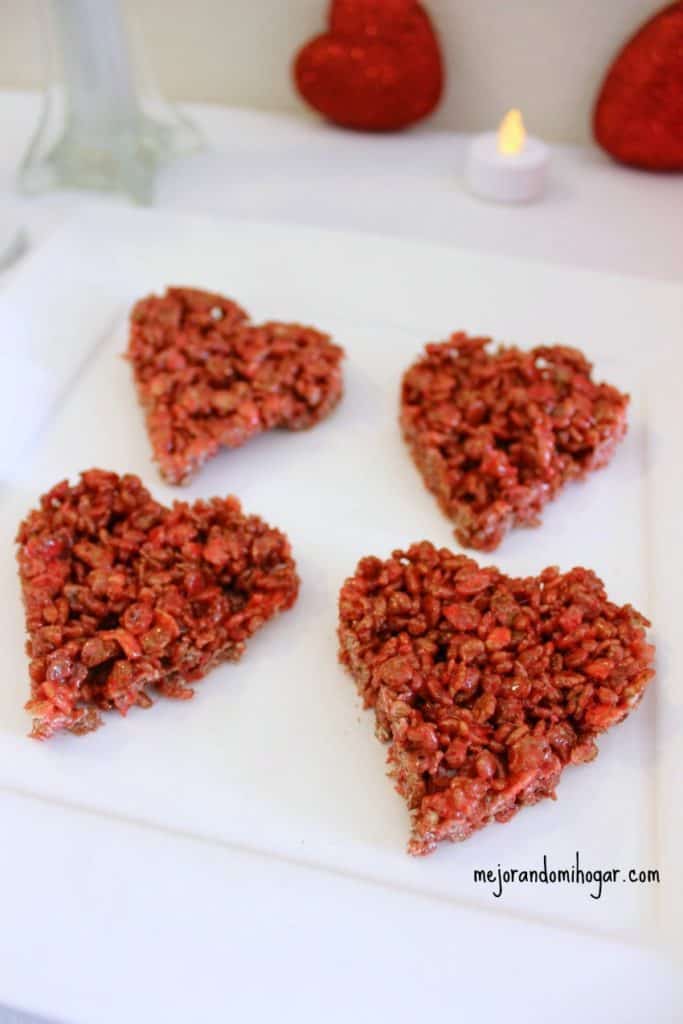 You can put them in a celopmanic bag or bury a stick as a palette, there are also those who cover them or decorate them with chocolate, that I leave it to your liking.
I figured Brendita would like to do it, and she did, she's already thinking what other figures to do. I hope you prepare it and enjoy it as much as we do.
Check out other ideas for Valentine's Day party.

Dessert of Cereal and Chocolate in the shape of a Heart
Ingredients
3 Cups of krispies cereal
2 cups white or pink chocolates
1 1/12 tablespoon butter
Red dye (optional)
Waxed or aluminum paper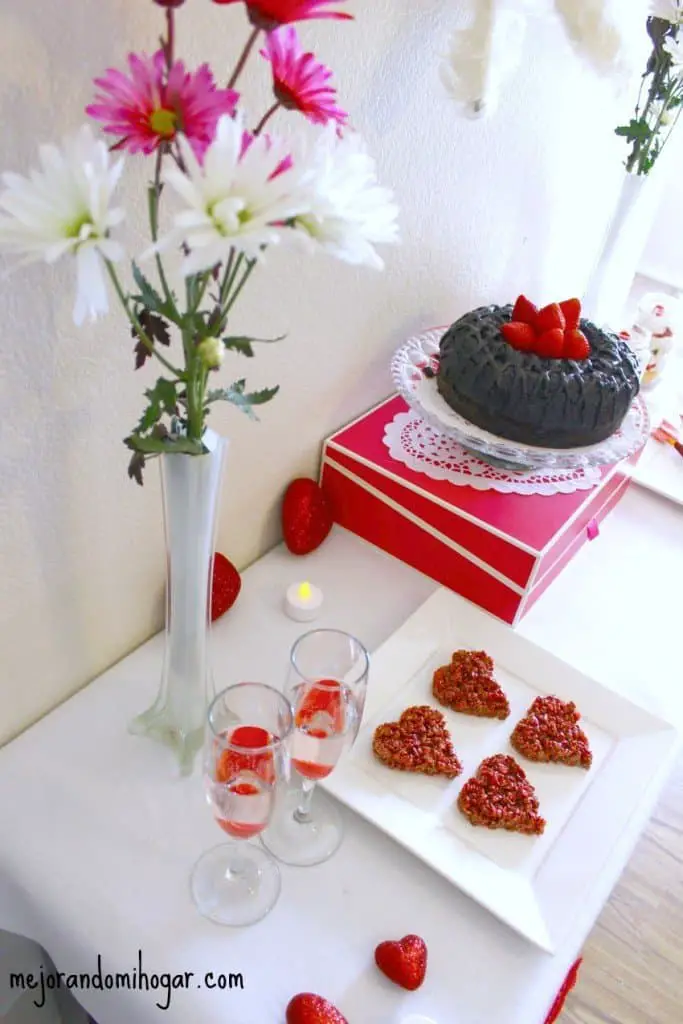 We cover a tray with waxed paper or foil (in this case we must grease a little so that we are not going to stick the cereal).
Heat the butter in a sagged pot, add the chocolates and mix until melted. We add the red dye to taste.
Stir in the three cereal cups with the chocolates, stirring constantly until combined.
Empty the mixture to the tray and press with wet hands or a shovel to extend, leaving until it measures about an inch high.
Let it cool down. After a few minutes we cut with the cookie cutters.
We fit into a plate or ball and are ready to enjoy or give away.
Have you ever made this dessert before? What memories does it bring you?