We're going to Los Angeles! Stay tuned for the news on our social media, Marvel's DOCTOR STRANGE, Disney/Pixar's FINDING DORY, Ben & Lauren's new reality show: HAPPILY EVER AFTER and the premiere of the new Disney Channel series "MECH-X4".
* This is a Disney-sponsored trip to cover the series of events, my opinion on these movies and events is personal.

In a few days we will be in Los Angeles invited by Disney Pixar, Marvel and Freeform to a very complete blogger event with activities from the following Disney movies and series:
Marvel's DOCTOR STRANGE
We'll be able to interview Marvel's DOCTOR STRANGE talent, which opens in theaters on November 11 of this year.
Check out marvel's DOCTOR STRANGE trailer
Finding Dory premiere in Digital HD and Blu-ray
In addition to celebrating the premiere of Finding Dory in Digital HD formats on October 10 and Blu-ray on November 15 thy 11/15, we will attend a pumpkin party with master decorator Joseph Yakovetic, follow us on social media to see his creations!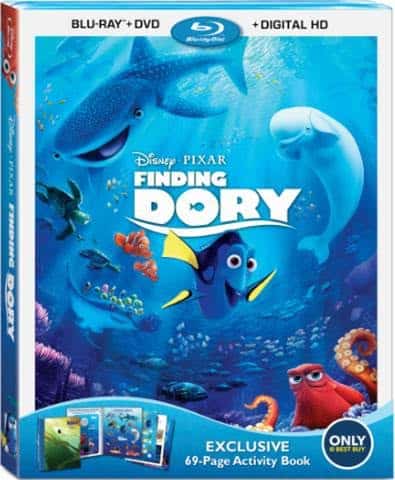 Check out the trailer for Finding Dory:
Ben & Lauren: Happily Ever After?
We will interview Ben Higgins and his fiancée Lauren Bushnell from season 20 of "The Bachelor" to talk about the new reality show "Ben & Lauren: Happily Ever After?", which premieres October 11 at 7:00 pm CT, this show will follow the happy couple as they prepare each other to the wedding and start a new life together as they navigate the real world.
Check out the Trailer:
Disney Channel "MECH-X4"
We will be attending the preview of disney Channel's new action-adventure series "MECH-X4" and there will be questions and answers with the show's actors.
About MECH-X4: Ryan has the ability to control technology with his mind, when suddenly his mysterious talent awakens a giant 150-foot robot known as MECH-X4, Ryan recruits his two best friends and his older brother to help him handle the robbery t to defend against the monsters that suddenly came to their city.
Follow the conversation on social media with the following hashtags:
#DoctorStrangeEvent
#FindingDoryBluray
#BenandLaurenEvent
#MechX4Event