Celebrate Mexican style with this classic Charro Negro drink, 100% Mexican, very easy and refreshing!
When we get together at the holidays, the Mexicans, there's never a shortage of beer or tequila (but the good, uh? the good one).
With these two drinks you can prepare all kinds of cocktails and recipes, for all tastes. From micheladas, sangritas, margaritas to drunken sauce!
Of the wide variety of drinks that can be made with tequila, Charro Negro is one of the simplest, because they are ingredients that you are very likely to have at home.
You can use cola soda of any brand or that you like the most, just like tequila, use one that you like or that you have at hand.
Because alcohol is rarely used, you can use a glass cocktail glass or if disposable glasses like these.
Remember, everything with measure and you know, if you take don't drive, if you drive don't drink!
Here you can see more drink recipes.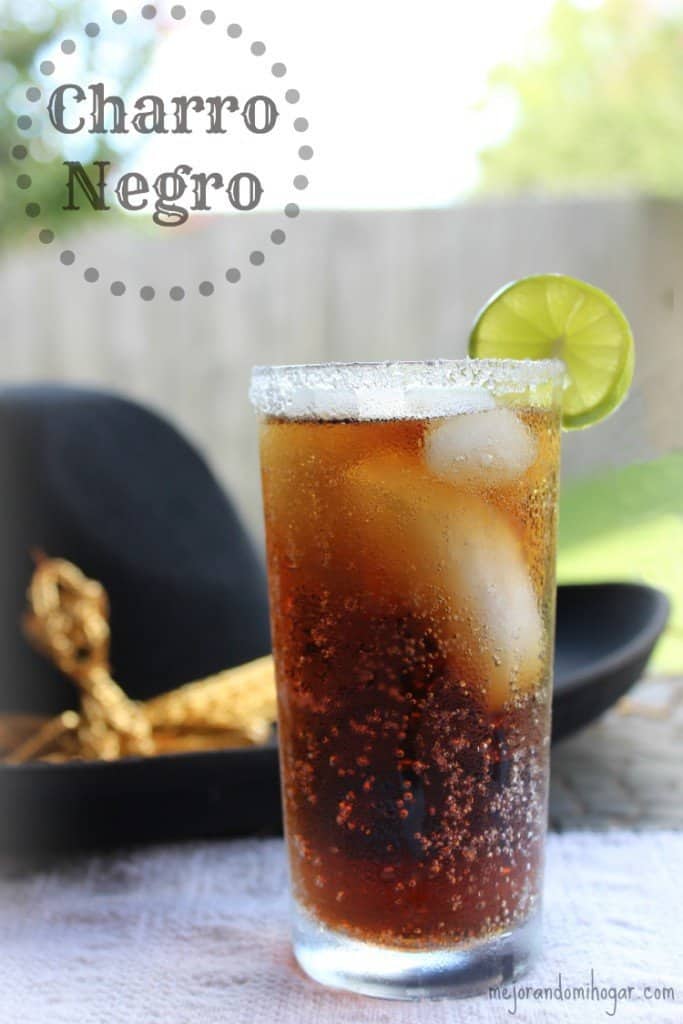 Charro Black Drink
Ingredients
Cut a slice of lemon and separate to decorate.
To frost the glass: Place the salt on an extended plate. Wet the edge of the glass using the remaining lemon, flip and place the glass on the salt of the dish to stick or frost.
Already frosted the glass, add the tequila, the cola soda, the rest of the lemon juice and mix.
Add ice to taste and garnish with the lemon slice.
Pair it with Mexican botaans such as enchilados peanuts, chicharrones, beans with poison or whatever you prefer!
Enjoy it!