Now that summer is moving away, it's important to prepare and care for our little ones for the next cold months.
*We receive compensation.
Fresh mornings and nights begin, certain measures must be taken to protect our babies from changing weather; simply switching from an air-conditioned place to a hot place can affect our baby's health.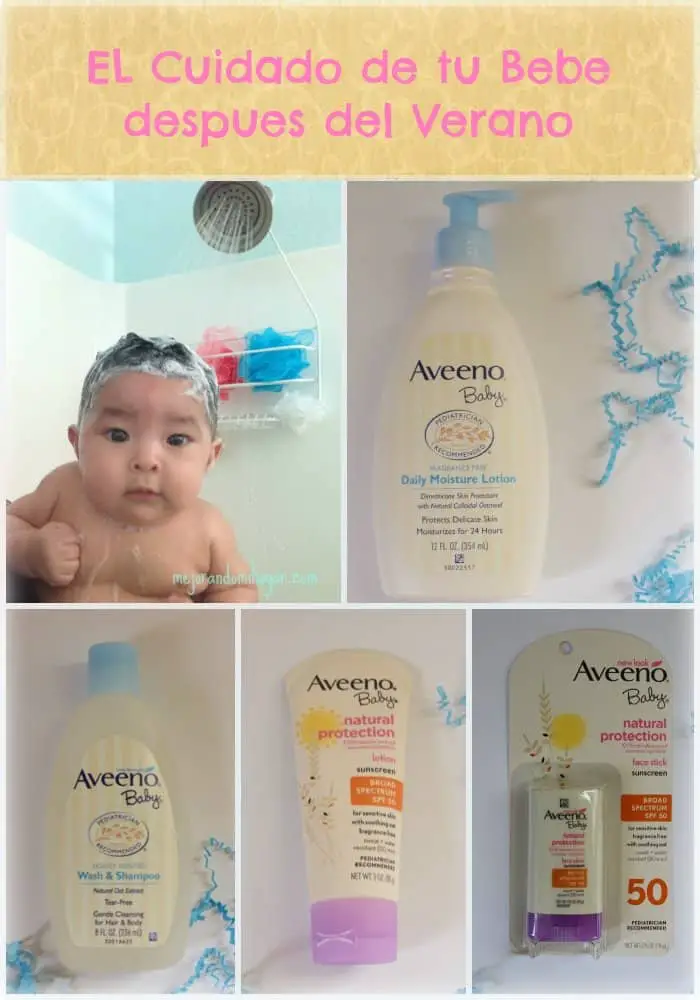 The skin also suffers with changes in weather, some may have rash, dermatitis or red granites from heat, others who have eczema can damage the skin of the joints where sweat accumulates.
It is always good to moisturize babies' skin well after bathing with a cream like Aveeno® Baby, and in case of granites, a colloidal bath always helps to decrease irritation. And at night I recommend giving you a quick bath to take away their sweat and get some fresh sleep.
I invite you to read the Tips of Dr. Andrés Cotton, Certified Pediatrician for Aveeno® Baby, to help babies during this transition period and to participate in the draw.
Post-Summer Care Tips.
Bath Time
Although your baby tends to sweat a lot during wet days, you can keep it healthy and clean by giving it a refreshing bath. Don't forget to wash her neck, armpits and any other skin folds on her body. Use a soap-free, paraben-free cleanser like AVEENO® Baby Wash and Shampoo, which will leave your baby's skin soft and with a fresh fragrance.
Keep the same temperature in the bathroom and in the bedroom, making sure there are no cold drafts while bathing your baby. This may include air from a fan or air conditioning. Complement your baby's bath with a massage using AVEENO® Baby Daily Moisture Lotion, which contains natural colloidal oats and a mixture of rich emollients, which soothe and help protect your baby's delicate skin.
Dress it properly
The weather often changes suddenly during these transition months. The day can warm and humid sunrise and cool from one moment to the next. Dress your baby properly, especially when you plan to be outdoors for several hours. It is better to dress your little one in layers, so that he or she removes or adds clothes to him, keeping him comfortable throughout the day.
During the morning hours, when the temperature is warmer, you can dress it in loose cotton clothing allowing your skin to breathe. As the day cools, cover it with a little jacket and booties to keep you warm.
Other Tips to Consider
Babies tend to get sick during sudden changes in temperature. Try not to take your babé out outside until the weather stabilizes.
Fight germs that may make your baby sick by washing his or her hands after eating, if he or she is old enough to eat solid food, and when he or she returns from school or playing outside.
If your baby is at least six months old, apply sunscreen when you spend time outdoors. AVEENO® Baby Natural Protection Lotion Sunscreen Wide Spectrum SPF50 and AVEENO® Baby Natural Protection Face Stick Wide Spectrum SPF50 contain natural ingredients.
In what other ways do you prepare your little one for a change of climate?
Share your tips using the hashtags #Aveeno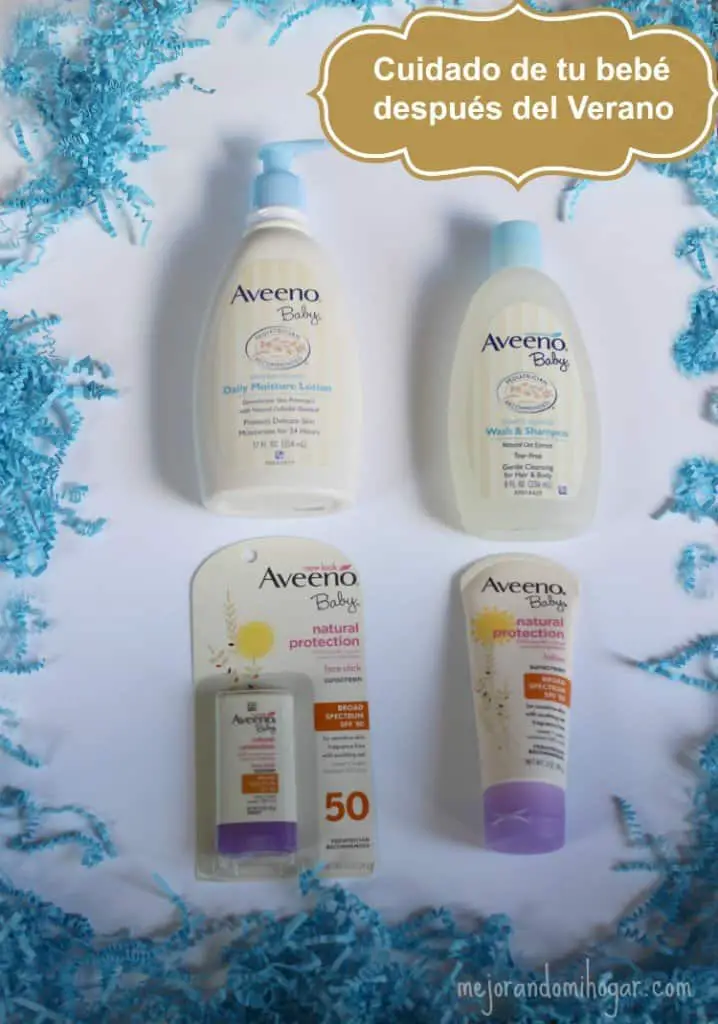 Draw
Aveeno® Baby Product Package Award as the one in the photo
To participate FIRST answer the following question and then follow the rafflecopter steps, the more realizes the more you can win.
How do you prepare your little one for changing weather after summer?
Now make at least one Rafflecopter option to participate. The more options, the more chance you win.
Luck!
The Sweepstakes is valid in the USA only. It's free. Ends September 22, 2015. The winner will be announced right here and on our Facebook fan page and will be sent an email, has to respond with their data within 48 hours after receiving otherwise we will get new winner.