When we arrived at this house, about seven years ago, we were experimenting with several air filters, until we found the one that was done better, for what it offers and for the results we saw.
*We receive product.
If we are going to live in a house that is normally locked up, especially in these winter months, at least we have to try to maintain a clean air.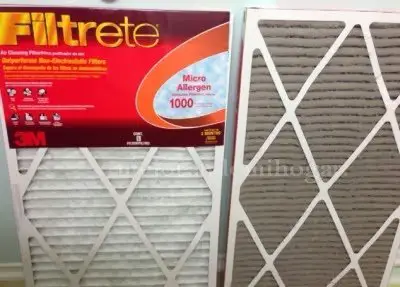 Filter™ offers various types
of air filte
rs, depending on your needs, we have worked the red, Filtrete™
Micro Allergen Reduction Filter from 3M,
my husband and my eldest son are allergic to dust and pollen respectively, so I try to keep the house as dust-free as you can.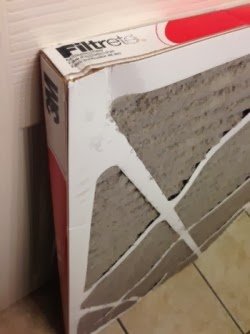 Filtrete™ 3M Micro Allergen Reduction Filter, attracts and traps smoke, dust and other allergen particles such as pollen and mold that are in the air and pass through the fiter.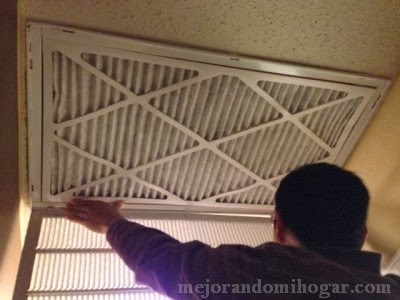 This type of fitros are recommended for residential use. In addition to knowing and feeling that the air quality inside your home is good, when you change the fiter you may notice that the surface of the furniture lasts longer days without filling up with dust. 
We change the fiter every three months which is recommended, the filter comes with a sticker or decal where you write down the date you have to change it, we normally stick it in the air conditioning thermostat.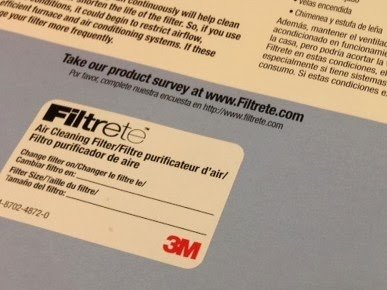 Another advantage of this filter is that it is kept in place, in the past we used filters from other brands that deformed and let the air pass unfiltered, others broke when installed. Speaking of pets, you can rest easy, Filtrete filter traps the hairs of these little animals.
The price of the Filter is $10 dlls approx and lasts up to three months, not bad to have clean air. Take advantage
of the dis
cou
nts and
coupons offered by Filtrete on its website.