Take advantage of the hot days and visit one or more of the 407 National Parks with your family for free, to celebrate the 99th birthday of the National Park Service.
The National Park Service will be 100 next year and to celebrate, lla national Park Foundation launched the Find Your Park or Find Your Park campaign. Take advantage of free admission to any of the national parks this August 25, 2015.

If you have had the opportunity to visit a national park you will have noticed that they are beautiful landscapes that protect and preserve culture and history in urban areas, in addition the parks offer, unlimited ways to engage families. And if you like photography in these parks you can take spectacular photos.
There are many different activities to do in the national parks, look for the one you like the most, in some you can enjoy the beach, kayak, bike, visit museums, walk, camping, fishing, play volleyball, just to mention a few activities.
Also in August is celebrated "American Adventure Month" giving the perfect excuse to venture into our parks and write our own story since it is also "National Family History Month".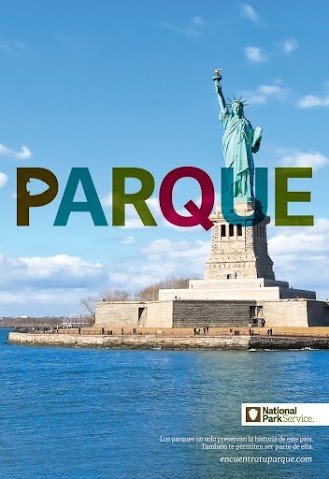 Here are some simple tips to help you plan that unforgettable ride:
1) Decide which park to visit – visit the site www.encuentratuparque.com to locate those closest to you.
2) Review the most up-to-date information about the activities by each site offered, what to do, as well as times and entry costs.
3) Plan the visit with family. Decide together to take and don't forget to take pictures that will bring this Story back to life.
Share and review photos of other visitors the parks on social media using #FindYourPark and I invite you to read 99 ways to enjoy the national parks.
To learn more about national parks, their programs and historical sites, visit encuentratuparque.com and find the park you like best to start your adventure.
I share a video of the national parks with the First Lady, Michelle Obama.
Have you visited any national park? Tell us about your experience!