Prepare this rich fish with veracruzana, you can do it on the stove or in the oven; it's delicious and it's very easy to do.
I prepared the veracruzfish in the pan because this time I made a small amount; but if you plan to make a large amount of fish to the veracruz, for example for a party, I recommend that you do it in the oven; the procedure is at the end of this article.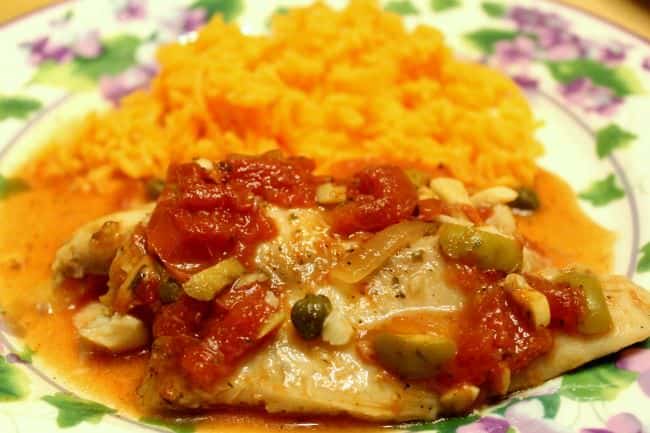 You can use the fish you usually use, in my house we usually eat tilapia, it is the easiest to get and it is very versatile, you can use it for different recipes, such as fish ceviche.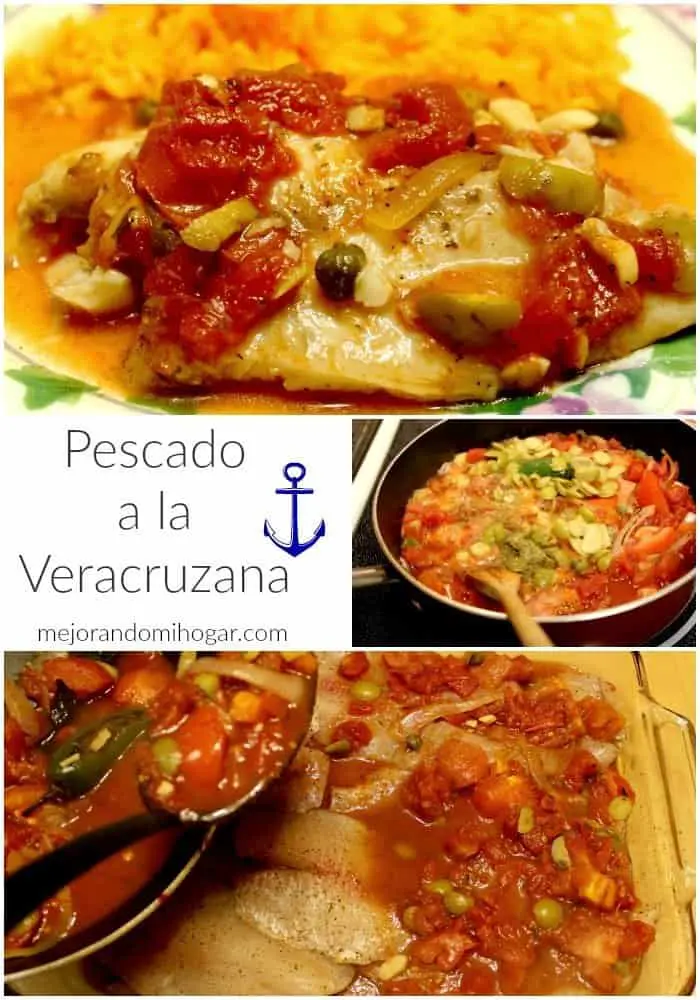 Fish recipe to Veracruzana
Ingredients
(Makes for 5 servings)
5 Tilapia fillets
3 large tomatoes, chopped
1/2 cup finely chopped onion
3 garlic cloves, chopped
2 bay leaves
1 tablespoon parsley
1 tablespoon oregano
1 jalapeño chilli, chopped (optional)
1/2 cup chopped olives
1 tablespoon capers
1/2 cup water
Oil
Salt
Pepper
Fish to the Veracruzana in the Frying Pan
Heat oil in a large frying pan.
Fry the onion, garlic and chopped jalapeño chili (optional, I added it whole just to flavor and remove it afterwards), until the onion is clear or citrotoly.
Add tomato, olives, bay leaf, oregano, capers, parsley and water. Season the fish fillets to taste with salt and pepper.
When the tomato sauce is about to boil, add the fish fillets, trying to accommodate them unspliced and covering with the sauce.
Let boil, cover and simmer for about five minutes or until fish is fully cooked.
We serve hot, accompanied by rice, salad, avocado and bread or crackers. Add hot sauce like Valentina or Sánchez's Widow and you'll suck your fingers!
Baked Veracruzana fish
We prepare the tomato sauce with the above indications, cover a little refractory mold with the sauce, add the steaks,.
We bathe with the rest of the sauce, cover with foil and bake at 180C or 430F for 15 minutes.
After this time, we remove the foil and bake for 10 more minutes.
Benefit!