The Harlem Globetrotters are visiting several national and international cities.They visited Dallas-Fort Worth last weekend and we were invited to their show.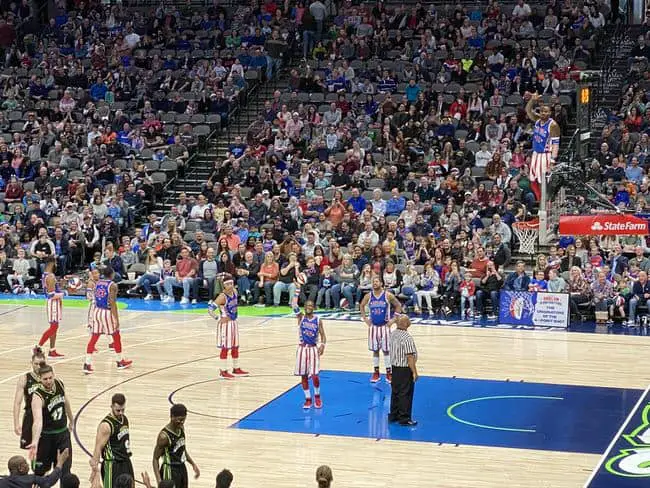 harlem globetrotters- the show
The new Harlem Globetrotters show for 2020 is called Pushing the Limits Tour. We attended the exhibition at the American Airlines Center in Dallas, along with a lot of families with kids excited to see the show.
The Harlem Globetrotters show
This is not a basketball game like the ones we're used to. This game has 5 quarters, the players are very talented. they do all sorts of tricks with the basketball.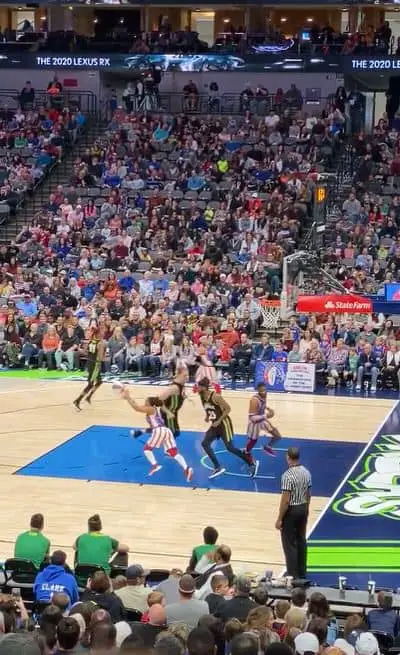 I was surprised to see for the first time a woman playing with the Harlem Globetrotters. Her name is Torch George and she got the official Guinness World Records for the most basketball under the leg tumbles in one minute (female), with 32.
The match takes place with interruptions of jokes and activities in which the public interacts. There is an opportunity for some children to participate and take a prize.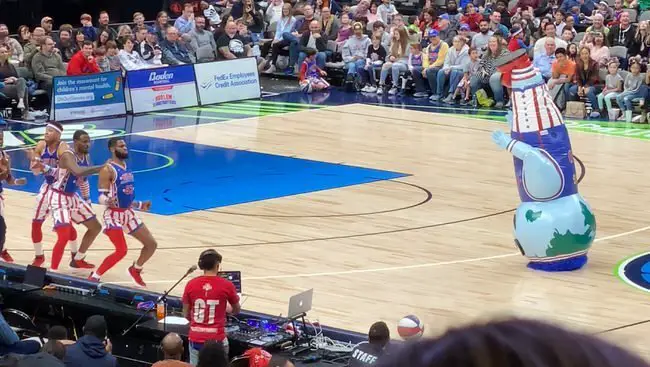 The public also makes the wave (la ola) to the right and the other way around. What I liked the most is when the Harlem Globetrotters "rewind" as if you were rewinding a video and I like it even more when they did it in slow motion.
There is music, dancing and a lot of fun especially for children under 14. My daughter is thirteen and she really liked the show.
The spectacle has an intermission to sell souvenirs, the favorite was the basketball ballon which many children bought. There was also a t-shirt throwing machine where several people from the audience took the prize.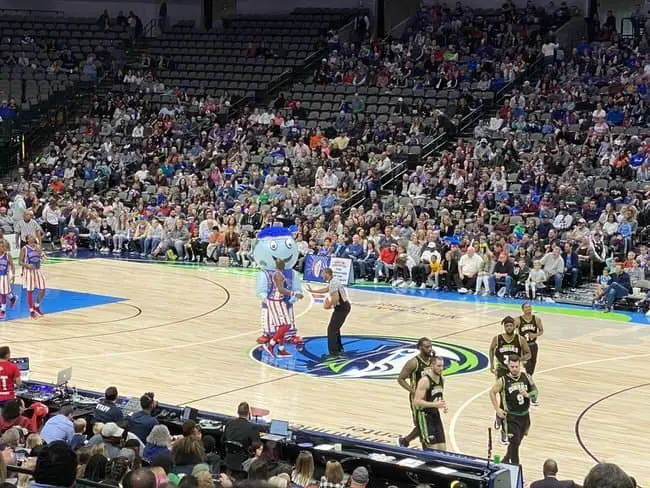 Another fun moment was when Globie, the Harlem Globetrotters' mascot, appeared dancing and making the children laugh.
If you are ready to see the Harlem Globetroters, this is the schedule, look for your city!