With so many activities, sometimes we have to wait to feed the family quietly, it is better to always bring snacks on the go, such as LALA® yogurt to drink.
This is a compensated campaign in collaboration with LALA® Yogurt Smoothies and WeAllGrow Latina.
Prevented mom is worth two, so I always charge with snacks in my car, like our favorites, the LALA® Yogurt Smoothies, perfect to take and take at any time of the day, are made with real fruit, contain 5g of protein and 8g of whole grains.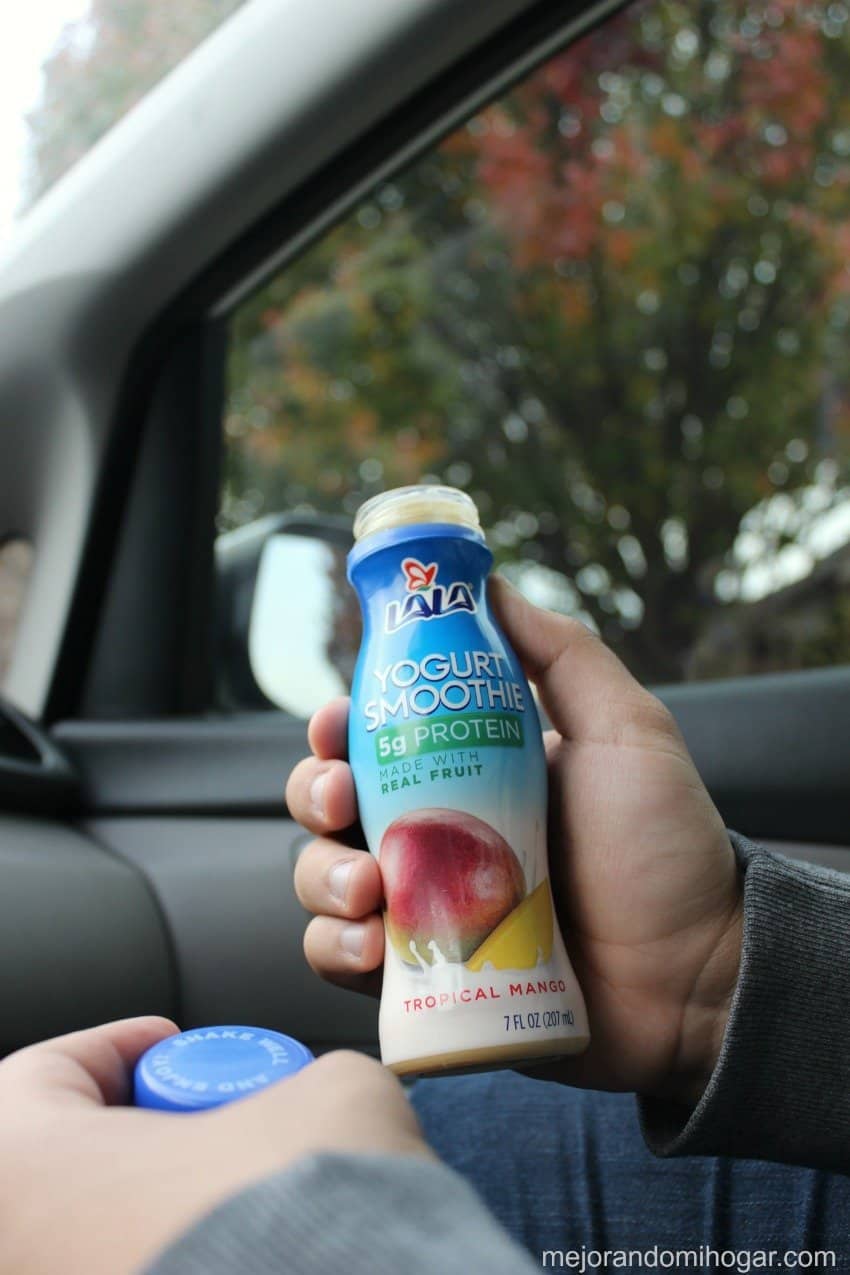 It's nice to see more and more LALA brand products® in the USA, one of the products of this brand that my family and I have tried are LALA® SmoothYyies in all their flavors, I then buy several packs of four yogurts, which fly with my teenage children , because they serve as a snack to take everywhere.
The main thing to think about when choosing a snack for the road, is that they are healthy and easy to eat, no food with sauce that can stain the seats.
Some healthy snacks for the road for busy breasts:
Clean and easy to eat fruit such as oranges, grapes, apples, banana, etc.
LALA® Yogurt Smoothies
Trail Mix or nuts, raisins, seeds.
Popcorn
Carrots (washed and peeled)
Oat or granola bars
OatMeal Cookies
Sandwiches
Quesadillas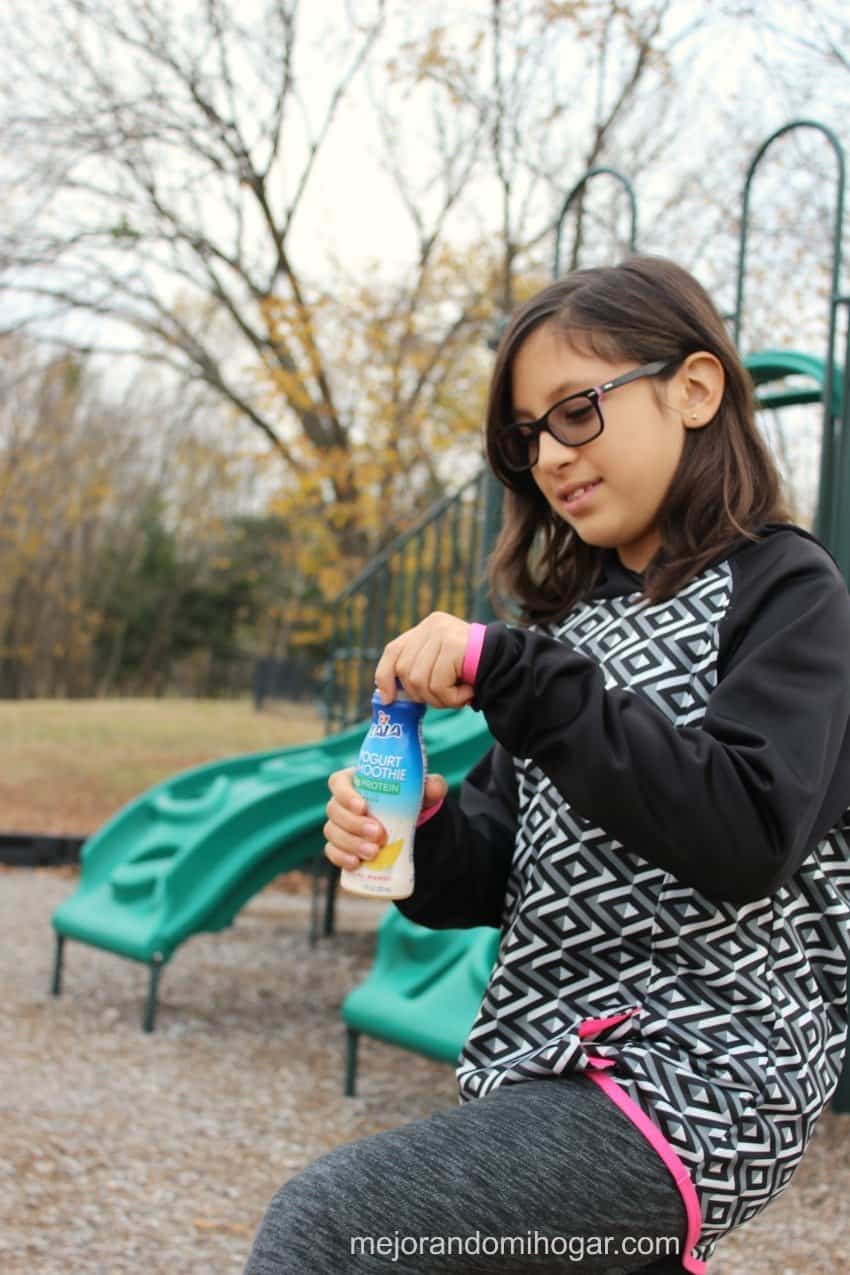 The 4 LALA package® Yogurt Smoothies is perfect for my family; the afternoons when I'm a chauffeur taking them and bringing them to their activities, I take a package so that they take one as a snack and hold out to get to the house by dinnertime.

You can find the LALA® Yogurt Smoothies in your nearest HEB store, they are very good price, they are the perfect solution to take yogurt on the way and the variety of flavors is wide, my favorite is the piña colada.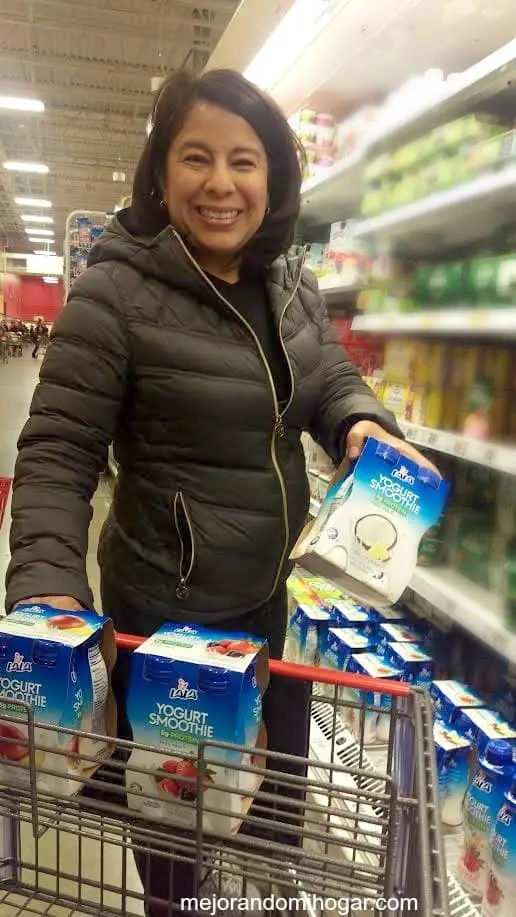 My eldest son loves the mango-flavored one, he likes to take one for breakfast after swimming practice.
It has served me a lot to take them also on road trips, whether for breakfast, as a snack or dessert between meals. Also for when I go to the park with Brendita.
LALA® Yogurt Smoothies t also serve me to "entertain their guts" as my mom says, but in a healthy way, as they only have 100 calories. We can enjoy a rich taste without fat and without sugar.
Follow LALA® on social media: Facebook http://bit.ly/LALAFB and Instagram http://bit.ly/LALAIG
This is a sponsored conversation written by me on behalf of LALA® Yogurt Smoothies and WeAllGrow Latina Network. The opinions and text are all mine.