There is no doubt that technology, besides being very useful, entertains us and makes our lives easier, I share some ideas of technological gifts or gadgets for all the family members that will delight us this Christmas.
Twitter Party today!
*I'm part of the Verizon Buzz team, I receive products. I have tried most of the ones listed in this post and my opinion is personal.
Apart from celebrating the true meaning of Christmas, most of us give and receive gifts and that it is better that it is one that is profitable, according to the taste of each family member. If you're like most, you probably have pending gifts to buy, hurry up and don't leave your family off Santa's list!
I share some Family-friendly Tech Gift Ideas that you can find in Verizon Wireless stores.
For teens and music lovers, I recommend a bluetooth horn, wireless like the ULTIMATE Ears UE Boom, 360 degrees, comes in different colors, brings a ring to hang, which makes it portable, the rechargeable battery lasts up to fifteen hours , it has very good sound, you can answer calls from 50 feet away and you don't have to worry because it is resistant to water and stains, if you are also one of those who take the music to the shower, the UE Boom is for you.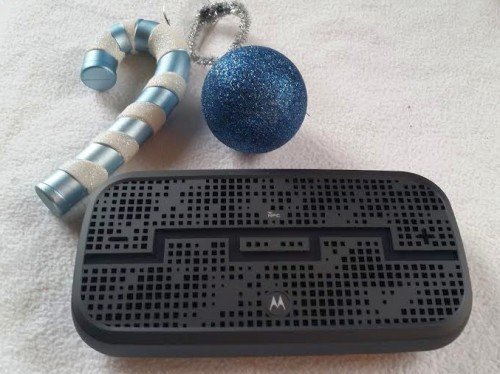 Another option is the Motorola Deck Speaker from Sol Republic, has a more different design, it is also 360 degrees, it connects with up to 5 devices with the Heist Mode system™ to control the music one at a time, fill your music room with this speaker that comes in different colors, it can be for the potato office or the grandfather's office.
Smartphones for everyone. Verizon Wireless offers a wide variety of cell phones, with different types of plans. In my family my husband uses the Apple iPhone 5S and I the Samsung Galaxy S5. I love the ease of using it, the size and light weight; fingerprint sensor or Touch ID fingerprint sensor. From the Samsung Galaxy S5 I like the camera, the option to save GS5's Ultra Power Saving Mode battery, but above all I love water resistance, with kids around you never know when they will spill liquids. And of course you also have the option to give away the Iphone 6 and iPhone6 plus.
For young children, treat an LG GizmoPal. In my case, I feel safer knowing about my children, with my little daughter it was not easy, she has no cell phone, but I want to be in contact with her, so I loved it; with GizmoPal l; your child can easily make and receive one-button calls, it's portable, you can locate the GizmoPal on a map from your smartphone, it's waterproof, durable and fun. You need wireless service to use it.
Women are multitasking, personally I like to take advantage of the time, while i wash dishes made indo called pore so I love the LG TONE PRO Bluetooth Stereo Headset, it is a hands-free for phone calls or listening to music, it is a kind of light collar that is adjusts to your neck; It has a bass response and features like HD Voice and AptX®, so you experience a rich and authentic sound complete, for its crystal clear music and voice calls. It has echo cancellation and noise reduction for when you are somewhere crowded or heavily noisy (such as fret noise washing j) Comes in different colors.
Tablets or Tablets for the whole family. Verizon Wireless offers you tablets for all tastes and budgets, here you can see some tips to choose the best tablet for your children this Christmas and don't forget the grandparents, which at least those of my children are very excited on social networks , using your tablet, to take photos, play Crush and clear to be in the gossip on Facebook.
For dad or adults who need to organize their information I recommend the LG G Watch smartwatch. Wearable technology part of the Android Wear Collection, is a type of wristwatch, waterproof and dust resistant with which you can reply texts, emails and instant messages with your voice, organize your schedule, measure your exercise goals, review the weather, among a lot of things that can help you save time.
Chromecast is another excellent gift to entertain family and friends or yourself, connect your Smartphone, Tablet or laptop to tv to enjoy HD videos, music and web content, just connect the HDMI cable to your HDTV.
These and other gifts can be found in the Verizon Wireless Store and to learn more I invite you to the Verizon Twitter Party where they will have very good prizes: Sphero 2 Robotic Gaming System or Droid Turbo smartphone RSVP in http://ow.ly/DK2rY
Finishing the party is a Video recap, in which you could win a Droid Turbo smartphone!
Luck!