We were with Craig T. Nelson and Holly Hunter, actors who give the voices to Mr Incredible and Elastigirl, check out what they told us about their characters and the movie, no spoilers!
We were invited by Disney at #Incredibles2Event my opinion is personal.
After watching the preview of The Incredibles 2, we were at The London West Hollywood Hotel in Beverly Hills, interviewing some of the voices of Incredibles 2, the first to arrive in the room were Craig T. Nelson and Holly Hunter; Mr. Incredible and Elastigirl.
When we asked them how they felt about doing the sequel to The IncredibleHolly Hunter, he told us that they did not hesitate to participate in this second part, for his part Craig T. Nelson told us that it was very exciting to imagine what they would do as fourteen years passed for the second part, because they knew nothing, until they told them about starting just when the first and good part ends with the same age that we were.
"I wasn't sure if I could do it vocally, I had some nerves and anxiety," Craig T. Nelson said.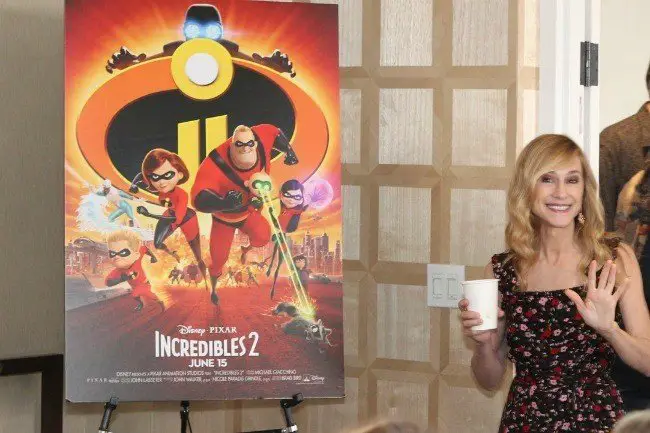 Holly Hunter, for her part, told us that it was a surprise that the film began fifteen seconds after the end of the first part. "It's something completely impossible to do in a regular film, the ability of animation to achieve it is charming."
The actors commented that doing the sequel to The Incredibles was something so special that they are already waiting to know if there will be another sequel and if they will be called to participate in it, we were told with laughter regarding age.
The voice of Mr. Incredible told us that he was always waiting for the sequel in the home version, but to realize the impact he had to make the first and then be ready to do the second part, it's wonderful.
"When Holly (Elastigirl) and I first met each other in the premier, I wondered what we're going to see? I hadn't seen anything and then you see this spectacular thing, you think it's not only an animated movie, it's something bigger, the innovations they incorporated, as an audience, I'm also a fan," mr. Incredible said.
On the personal theme of Incredibles 2, Holly Hunter told us that it's great for kids to watch the film, "It's great that everyone sees what men and women are capable of, that men are able to be fantastic at raising children , something that's not new, but it's good to see."
About his character he told us that it is lovely to see Elastigirl honor the gift he has without feeling any guilt. He told us that it is very good that mothers are able to do something that has nothing to do with parenting, something that is difficult for all of us.
The interview was very entertaining, Craig T. Nelson told us that Elastigirl and Mr. Incredible are competitive, for the Good Cause and that this gives them the freedom to explore their potential.
About the family of the Incredibles, he told us that they are engaged to each other, Bob is trying to be a good father and the children are with him.
About the Toys of Incredibles with their voice and the Incredicoaster that are about to open at Disneyland we were told that it will be a lot of fun and they love it. "I know that one of my grandchildren has his whole room with the theme of the Incredibles," the voice of Bob or Mr Incredible told us.
One thing that put a lot of support to us was knowing that these two characters met recently: "Brad Bird (Director of Incredibles 2), had in mind the sound of the characters in the film, the chemistry was in the audio, so Craig and I met just nine months ago" said Holly Hunter, voice of Elastigirl. The (Brad Bird) set his imagination to work to achieve chemistry together.
With that they said goodbye and we went to the next room where between laughter and comments we took a group photo with them.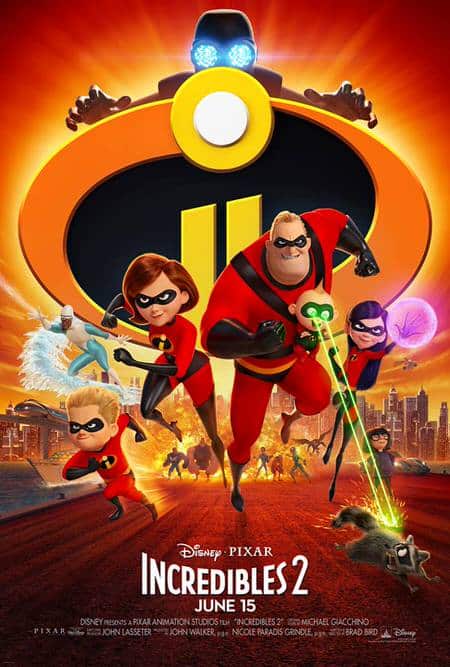 Tomorrow don't miss the interview with Samuel L. Jackson (Frozone) and remember that The Incredibles 2 premieres this June 15th! Check out this trailer.