IPhone 8 and iPhone 8 Plus arrive, we hear about what's new about Apple, the Apple Event, a live event, at the Steve Jobs Theater.
Apple announced the next generation of iPhone: the iPhone 8 and iPhone 8 Plus, plus other products and accessories I'll tell you later.
Some features of iPhone 8 and iPhone 8 Plus:
They come in a glass and aluminum design, in three-color finish (space grey, silver and a new gold tone) made with the toughest glass ever used in a Smartphone.
The glass finish on the back allows it to be charged wirelessly, just by placing it on top of a special mat, the AirPower, a wireless charging accessory.
Retina HD display or display with the addition of True Tone to adjust the White balance of the screen with light and results in a more natural, paper-like experience.
It includes an A11 Bionic chip, the most powerful and intelligent chip in a Smartphone, designed to improve augmented reality, giving users more power with the same battery life.
Improved 12-megapixel dual camera with a larger and faster sensor, a new color filter and deeper pixels.
The new camera also offers the highest quality video capture on a smartphone with better video stabilization, 4K video up to 60fps and 1080p slo-mo up to 240fps.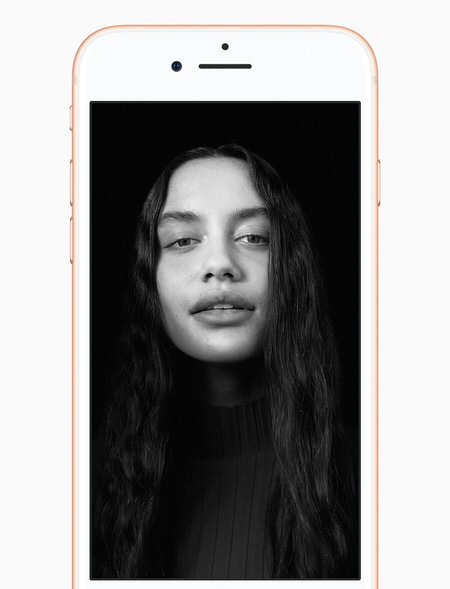 The camera introduces Portrait mode with Portrait Lighting; Portrait mode with portrait lighting, gives spectacular iPhone studio lighting effects, allowing customers to capture stunning images with a shallow depth of field effect in five different lighting styles.

iPhone 8 and iPhone 8 Plus are splash, water and dust resistant. They will be available on models with 64GB and 256GB capacity starting from $699 dlls in Apple.com, Apple Stores, and some authorized sites and authorized service providers.