Disney Magic comes to Kohl's with Beans Jumping's new "Magic at Play" clothing line for boys and girls; designed to inspire fun and imagination available from April 3, 2013. 
*Kohl's sent me a gift card equal to the prize. 

Winner: Reyna Mora
We're packing, almost ready for Disney Social Media Moms Conference, but I can't leave without leaving you a draw with the magic of Disney. A Kohl's gift card to get you to buy clothes for your kids from Jumping Beans' new Magic at Play line.
A few days ago I went shopping with my children to prepare them and take them to the Conference at Disneyland, we went to meet the new clothing line "Magi
c at Play" for
boys and girls, which is decorated with the most recognized characters in the world: Mi
ckey Mouse a
nd
Minnie Mous E.
Clothes are available in sizes 4-7 for boys and sizes 4-6x for girls. My son was left wanting to because he already needs bigger size, but my daughter took flight, she wanted everything she saw; here I show you some of the clothes that were tried.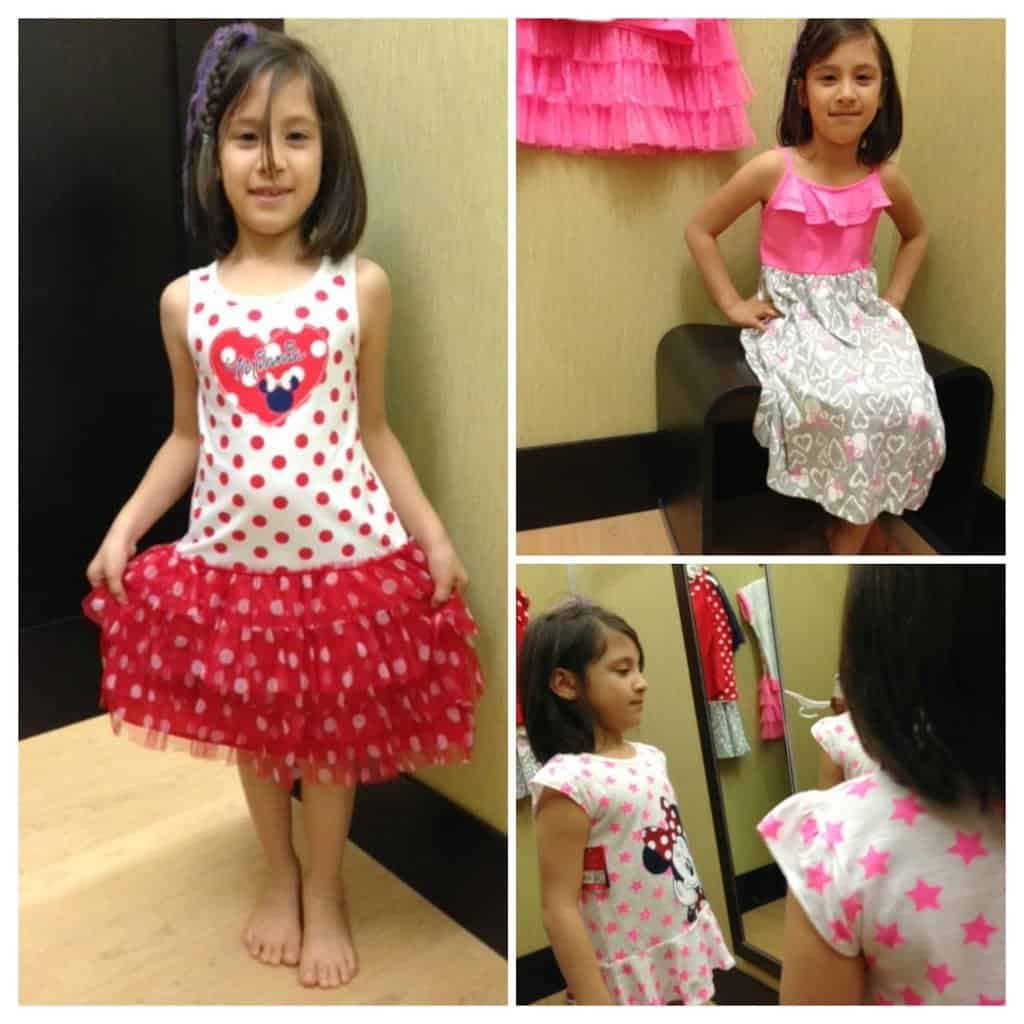 I can tell you that I was envious of the very nice and comfortable clothes that Magic at Play has, I wish they had it in larger sizes and for adults.
My daughter tried everything on, fresh dresses, steamy skirts, sequined blouses, shorts and goats, etc. For kids we saw from T-shirts, shorts, jackets, etc.
The designs of Jumping Beans, Magic at Play are modern, most garments are made of cotton fabric, special for these summer months. The prices are very accessible, I took advantage of the store had a special of 305 discount and I also used a coupon that I arrived at my house by mail.
Kohl's and Disney Living want you to also try The new Magic at Play line from Jumping Beans and that's why they've given us the opportunity to get around a Koh'ls card to take your kids to shopping. 
Draw
Prize: Kohl's $50.00 dlls Gift Card.
To participate: (the more options, the more chances to win! leave a comment for each step taken)
Tell me which one is your favorite piece from the Magic at Play Collection, leave your name and email.
Like @DisneyLiving on Twitter
Like @Kohl's on Twitter
Like or Comment on this Facebook post about the Sweepstakes.
Send a tweet "I want to win the Gift Card @kohls with @mejoramihogar http://bit.ly/1iz7XUk and try out the new line of @DisneyLiving #MagicatPlay"
The Sweepstakes is free. Null where prohibited. Ends April 24, 2014 the next day we announce winner in this same article. Valid only within the United States. It is not valid if you have already won the same prize in another blog. If the winner does not communicate within 48 hours a new winner will be chosen.