Great Mystery encloses the so-called "House of Tubes", which has become an icon of Monterrey, I invite you to read the urban legend that is told about this house.
By: Pearl Rdz.
This time we bring you the story of a well-known urban legend in Monterrey, if you live in the "City of the Mountains" you have probably heard or even visited it like we, that several times we have gone to see it from the outside.
From the distance to me it looks like a whistle like the ones on the train; as you can see the house is located in a mountainous area, later I share a photo that we took long ago leaving Mass, the church is a few blocks down and from there you can perfectly appreciate the house of the pipes.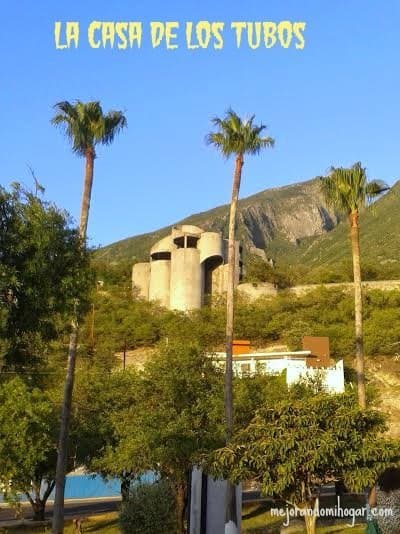 The Casa de los Tubos in Monterrey
In the early 1970s, it was when the project of this unique house began, it is said that it was ordered to be built by a man, who had just widowed, and who had a little girl about 10 years old, who suffered from paralysis and was prostrate in a sill to wheels.
During the work, it is said that 2 workers, two masons died; because of the rugged terrain and the complicated structure in the whimsical abode; others say they didn't die, who suffered horrific accidents and didn't want to go back to tell what happened.
The House of Tubes has a unique cylindrical shape, is equipped with large windows and ramps that lead to each of the rooms that form the property, all specially designed for the owner's daughter to move in her wheelchair without difficulty some to all of them.
Legend has it that once the house was almost finished, the girl asked her dad to take her to know what would be her new home.
She was happy, touring each of the rooms, through the ramps, as it was the ideal house, designed specifically to meet her needs, they say that when she left one of the rooms, the girl was driven in the chair with such force and slipped so fast gone that it was impossible to control it, he began to come down so quickly, that it was useless to be able to prevent it from going shot through one of the windows of the house and fall several meters, which caused an immediate death, its inconsolable father, could do nothing to prevent the n he would fall into the void and stop his tragic fate.
The shattered man, unfortunately, according to some people, who after a while committed suicide, others say that he only disappeared prey to a great depression, for he could not bear that painful loss, leaving the work unfinished, obviously for him, no longer it made sense to finish it.
Today, the property is silent witness to such fatal events, is abandoned and in black works. It is guarded by municipal police, as they do not allow access to the curious because of the dangerousness of the construction.
Many people guided by curiosity and morbidity, have had the opportunity to enter that old house and have been able to see that if there is something lurking inside the house, there are even those who have captured in audio and video, strange difficult events of Explain.
Some neighbors say they have never seen anything, but others say that day or night you can see the ghost of the girl and that she is sometimes heard crying and wailing to heartbreaking screams for her horrific tragedy.
She does not finish resting, there are even those who claim that with it appears the soul of a child who lost his life in that same place, as he wanders curiously around the surroundings.
Whatever you find grieving in the famous House of Tubes, it is quite a mystery, how unfortunate it was that it was a true and very sad fact, and even sadder that your soul as a child has not reached eternal rest, and continue to wander alone in that which would be her ideal house.
Casa de los Tubos is located in Col. Country La Escondida in the municipality of Guadalupe, Nuevo León, Mexico.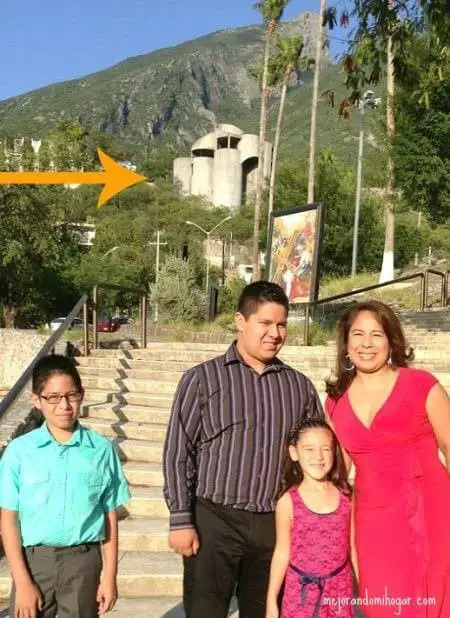 In this photo, we leave Mass, from the courtyard of the Church you can perfectly appreciate the house of the pipes, as you can see in a solo.
I invite you to read: Mystery Tuesday "The Movie Room"