*We received tickets to attend The LEGO® Kids Fest in Dallas.
A few weeks ago we had the opportunity to attend Lego KidsFest Dallas, my children were excited because it was the first time we went and the truth we did not imagine what it was about, I share our experience.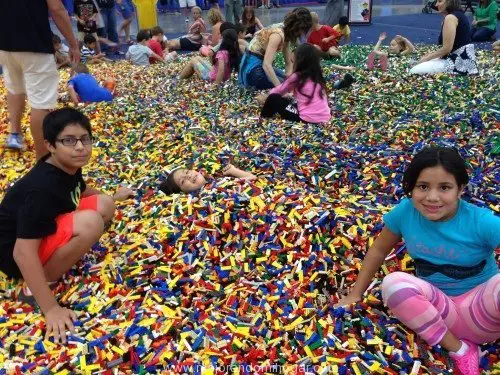 I went with my two youngest sons and a little friend of my daughter, the event was full, but the area where the Lego Festival was installed at the Dallas Convention Center was quite spacious, so families could walk easily. There were children of all ages and different types of Lego stations for all tastes.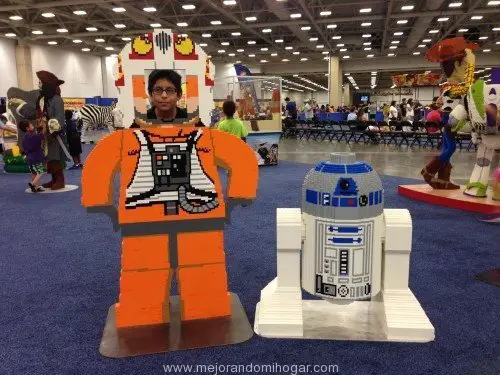 We loved the Lego Brick Pile mountain® in the middle of the living room, and I couldn't believe seeing so many pieces together. My children were happy to lie between the Legos and of course I couldn't resist either.
We toured the stations from LEGO Race Ramps® that had Lego racing cars, the life-size hero factory, where we took many photos with superhero figures like Spider Man, Hulk, etc., Lego City where the buildings were represented and Dallas, TX attractions.
My son's favorite was the LEGO Mindstorms station® where Legos are remote-controlled. The children built a model at the LEGO Star Warsstation®. Then we went to register for a Lego Master Builder class, quite sought after by the way where they do various activities and the people on the staff do live demonstrations.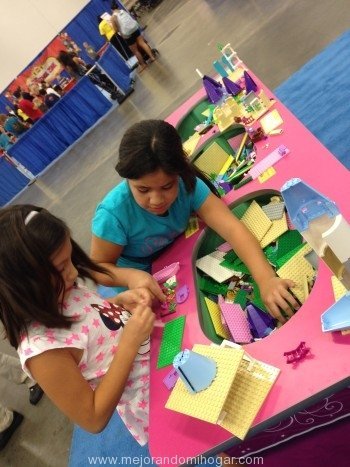 The Girls loved the LEGO Disney area™ Princess, where they can create princess scenes and add them to a LEGO story book® and also LEGO Friends® where they were given some free samples.
For the little ones was the LEGO DUPLO® where they too can build. There you have an area where you can buy LEGO merchandise and souvenirs® Kids Fest.
The LEGO® Kids Fest Announces Your Tour for 2015! 
Get ready in time to attend The LEGO® KidsFest 2015, tickets sell out, this time in your seventh year includes on your tour Phoenix, AZ (Feb. 27 – Mar. 1), St. Louis, MO (Mar. 20 – 22), Nashville, TN (Apr. 17 – 19) and Austin, TX (4 – 6) , the tour will be visiting fewer Cities to focus on your new LEGO Creativity Tour.
LEGO Kids Fest consists of five sessions, all identical, lasting four and a half hours in each City. You can buy your LEGO KidsFest 2015 tickets at www.LEGOKidsFest.com.