Chopped paper is an important element in the Celebrations and Day of the Dead Altar. 
In the Altar, yellow chopped paper is used that represents the beginning of life and purple, the beginning of death.
This is a simple, basic design with the skull, after making the first one, you can keep adding designs, it's easier to trim them right there, you can add drawings of flower, heart, sun, moon, esrtellas, diamonds, circles, in short, anything you like, from symmetrical preference, so it's easier and faster.
How to make Chopped Paper
Material
Role of China or Tissue Paper
Scissors
Mold or Drawing
Pencil
Clips
If you're going to use one of our free mold to make
chopped pa
per, just tap the image, print it and then double it to make the design on one side.
We cut four rectangles of Chinese paper or tissue paper the size of a machine sheet.
We align the China paper rectangles with the mold we print, fold and secure with a clip.
We started trimming, taking care to trim only the hollow areas on the paper.
When finished, remove the clip, separate the four sheets of chopped paper.
To hang the pennants, I used orange scotch tape, which reminds me of the flowers of cempasuchil, you can use this ribbon or any thin cord.
Place the tape on top of the rectangles, fold and paste, leave an extra piece at each end to hang.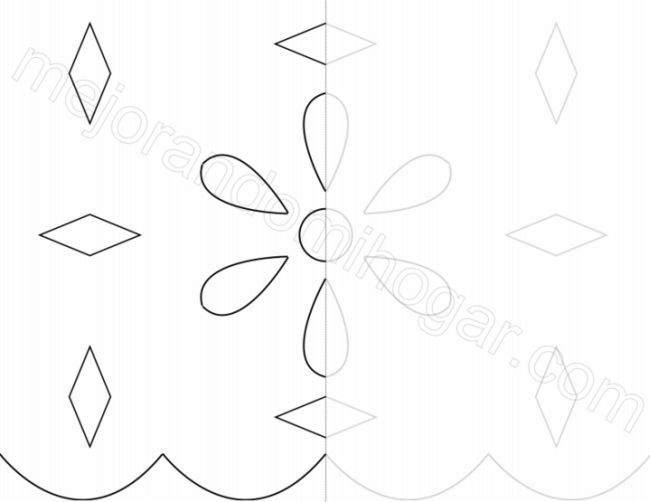 I hope you like them!
How Do You Celebrate the Day of the Dead?