Like painting Easter eggs from Angry Birds. Then decorate them with your favorite character, ours are inspired by The Angry Birds Movie. I also share Angry Birds print activities for your parties.
As every year we were decorating shells for Easter, this time we painted them using edible vegetable dye, it was very easy and it is very convenient, because it is very economical especially when you are going to paint many eggs.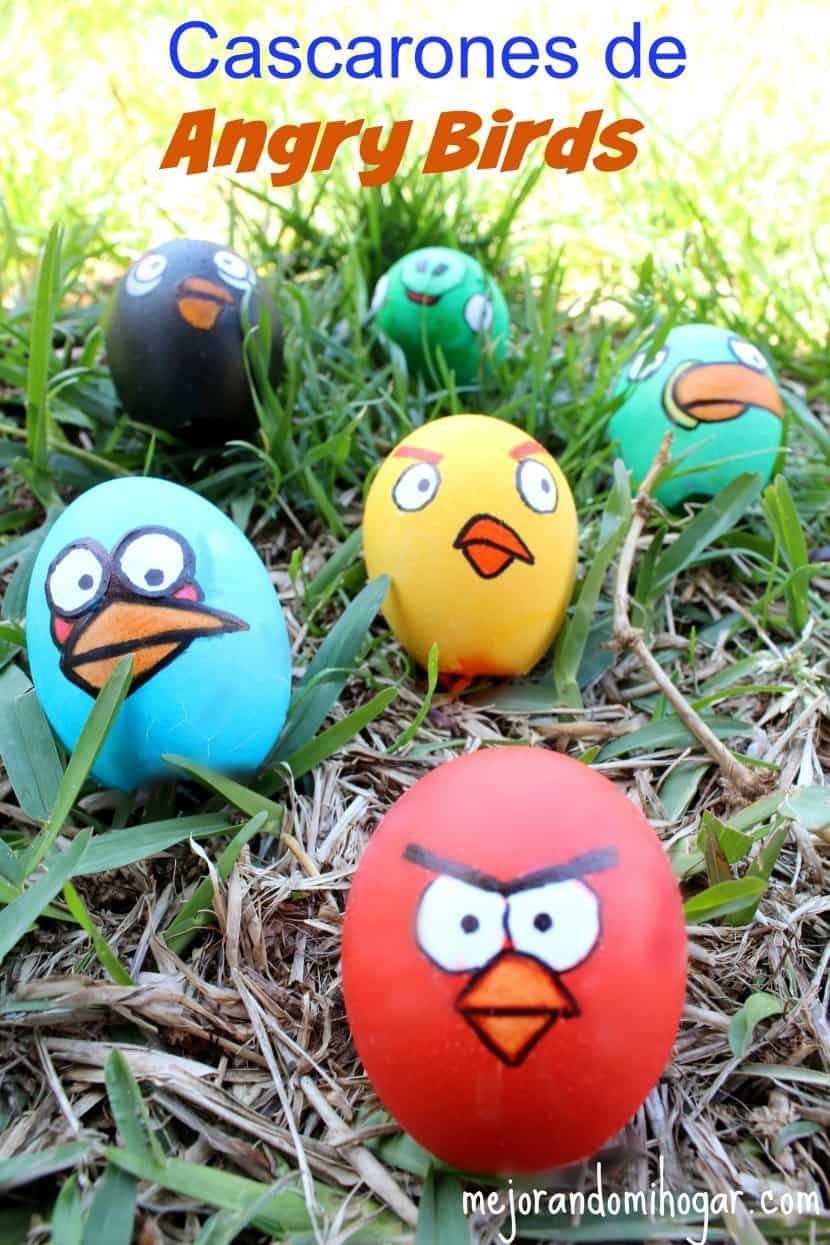 Since we're using food coloring, you can paint the full eggs and then eat them; or use them to decorate very close to food without problem.
With the basic colors, red, blue, green and yellow, many combinations can result and play with the tone, since you can make them pastel colors or vibrant colors.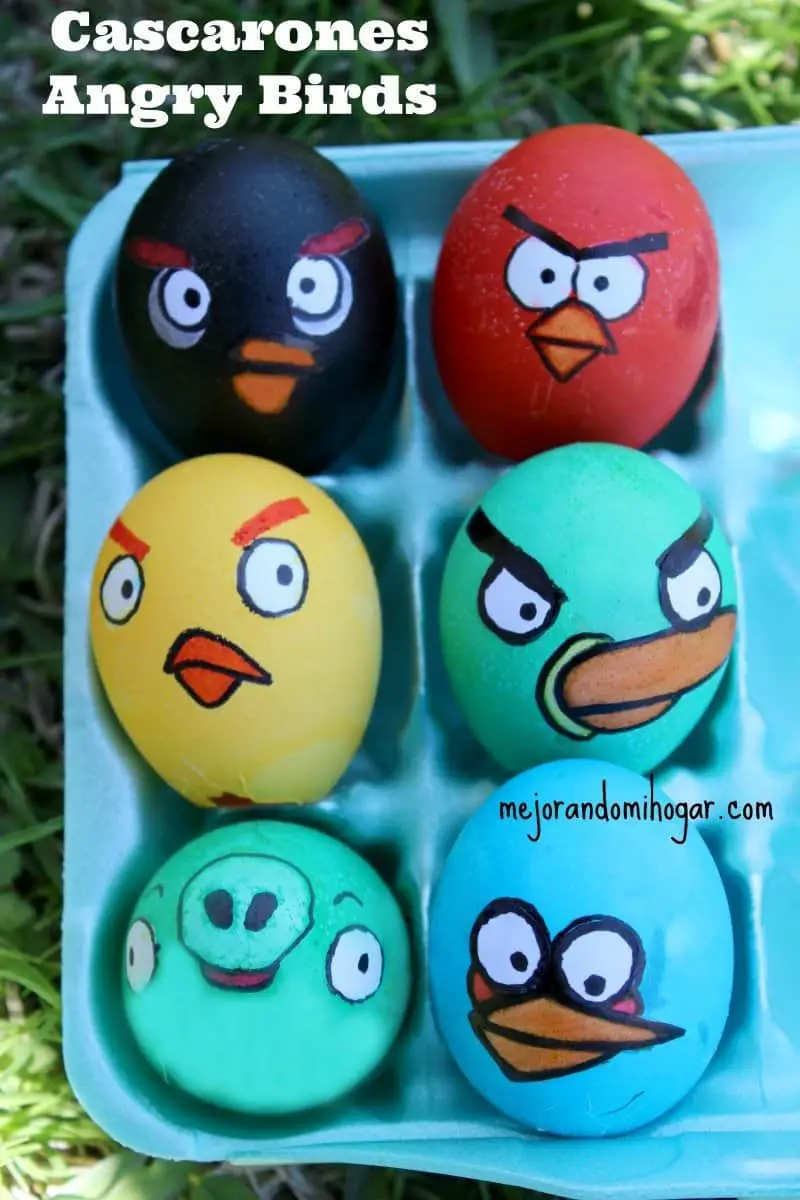 Now that the film The Angry Birds Movie is about to be released, on May 20, 2016, my children asked me to paint the eggs based on these characters, which are actually easy to draw, check out the video with the step by step below.
If you have kids you probably know these angry birds, but if not, here I share the trailer for you to see them and give you an idea of their faces.
How to paint Easter eggs or shells
Materials
Clean, dry egg shells
Edible Vegetable Coloror or Water Paintings
Vinegar
Water
Permanent marker
Masking tape or masking tape
Disposable cups
Tablecloth or newspaper (optional)
Tweezers
Pencil or pen
Como pintar huevos para Pascua de Angry Birds
I recommend covering the surface where you're going to work, either with a plastic tablecloth or newspaper.
We draw with a pen the eyes of the birds making a few circles on the masking tape and cut.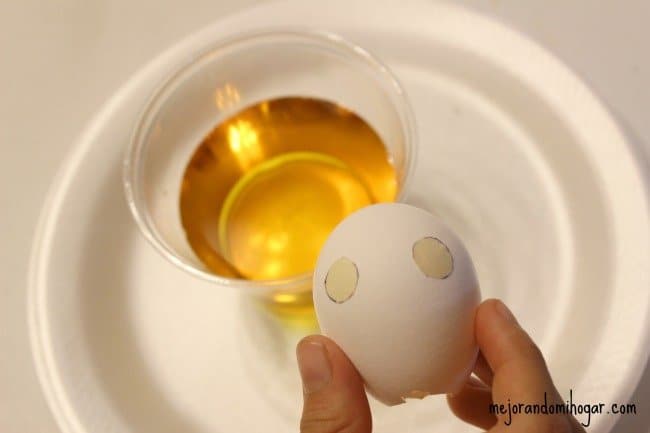 We stick the eyes very well on each egg, taking into account the character that we want to achieve.
We place water and vinegar in the same measure in different disposable cups (one for each color).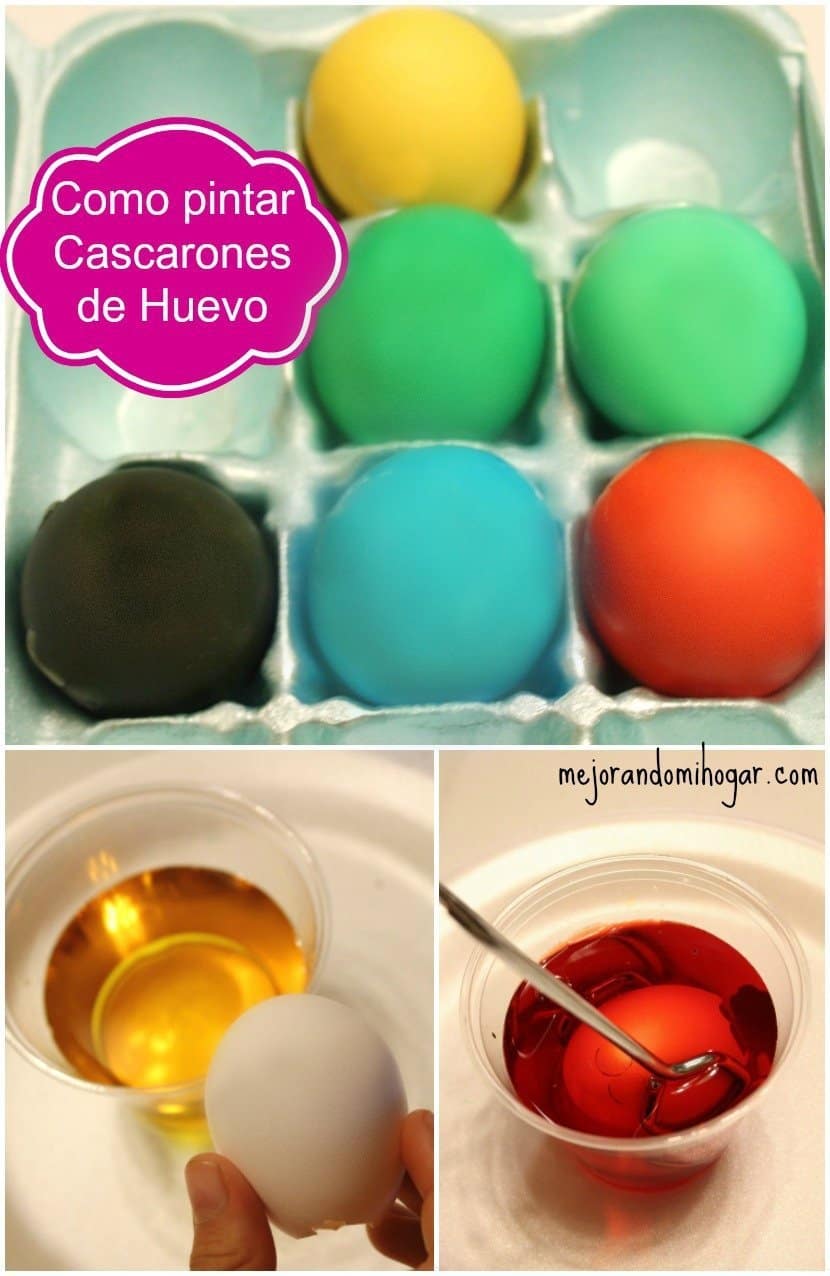 Add 15 to 20 drops of dye to each of the glasses and mix.
We dip the eggs or shells into the dye, one by one, covering them completely.
The longer we leave them, the stronger the color.
When they are the desired color, we take out and let dry.
After the shells are dried, we remove the eyes of masking tape and draw the faces of the Angry Birds. I recommend drawing them with pencil and then with the permanent marker.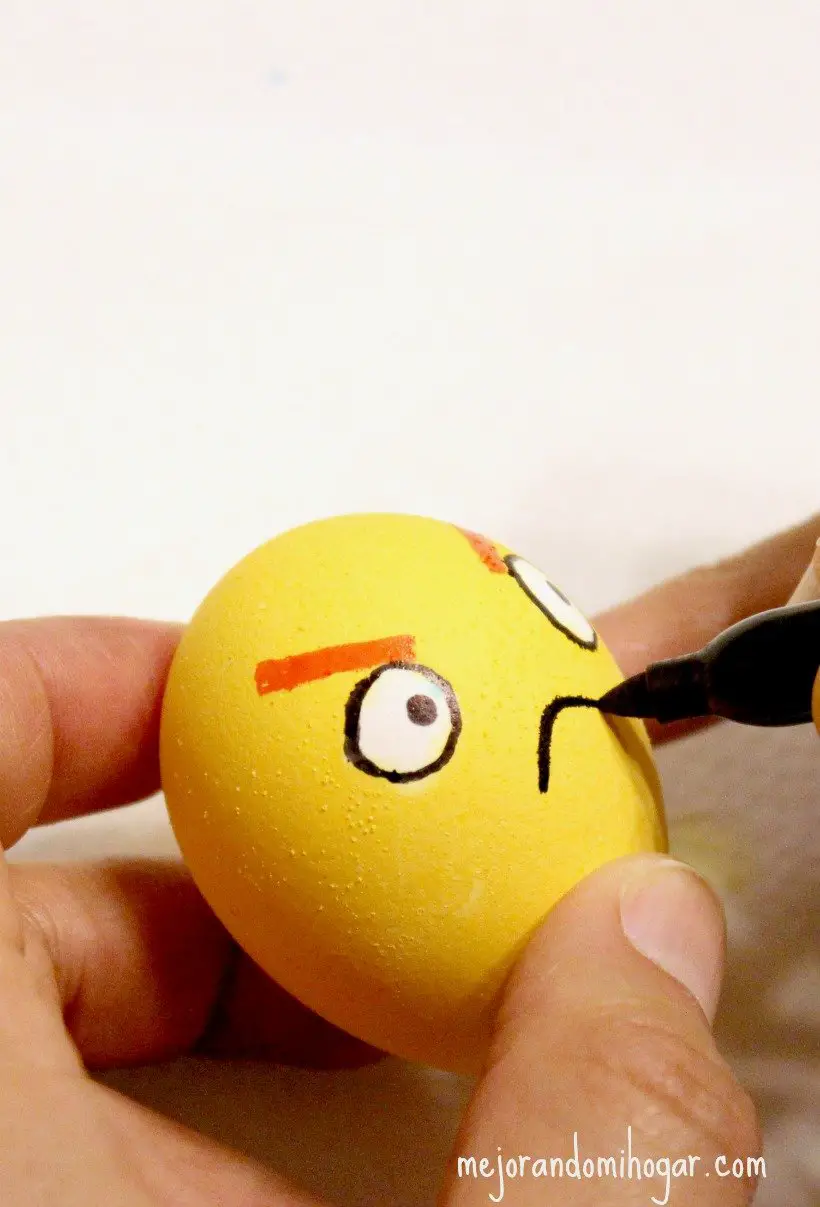 The factions of angry Birds are very easy to create, as you can see and you can achieve various effects if you draw your eyes differently.
Then we fill the shells or eggs with confetti (or flour hehe) and they are ready to hide!
And you, have you painted your shells yet?
Print Angry Birds coloring pages, click on the photo