For these summer afternoons with your friends, prepare a rich Michelada with shrimp and Clamato, your guests will love it, accompany it with some mini shrimp buffalo sandwiches!
This campaign has been compensated by Collective Bias and its advertiser. All opinions are mine alone. This content is designed for people 21 and older. #MyMicheladaMatch
Summer comes and every weekend is a party, there is never a lack of anything to celebrate or meet with friends. Many of these meetings are in suits or 'pot luck dinner' as they say here. Some carry food, some dessert, snack or snacks, but there should be no shortage of good drinks to chat after eating or watching football.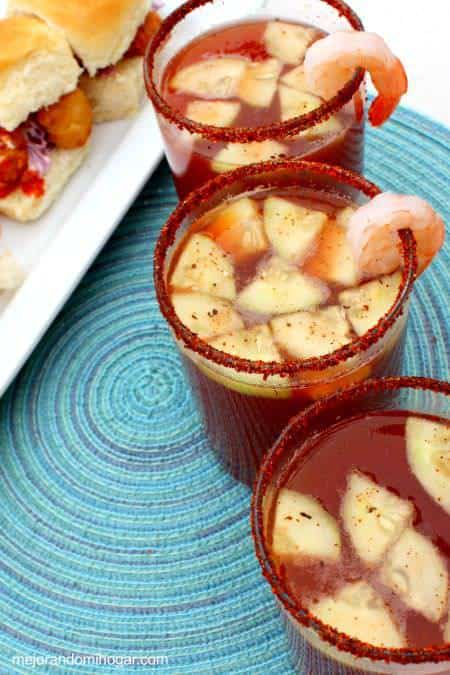 Among our favorites are the Micheladas. Everyone has their own recipe, but they're all just as rich and carry Clamato, the classic ingredient for these drinks. You find it in the juice section of Walmart.
This Michelada with shrimp and Clamato, i.e. they won't miss the Father's Day party! Visit My Michelada Match website and check out more recipes from Micheladas and dishes that make a good combination.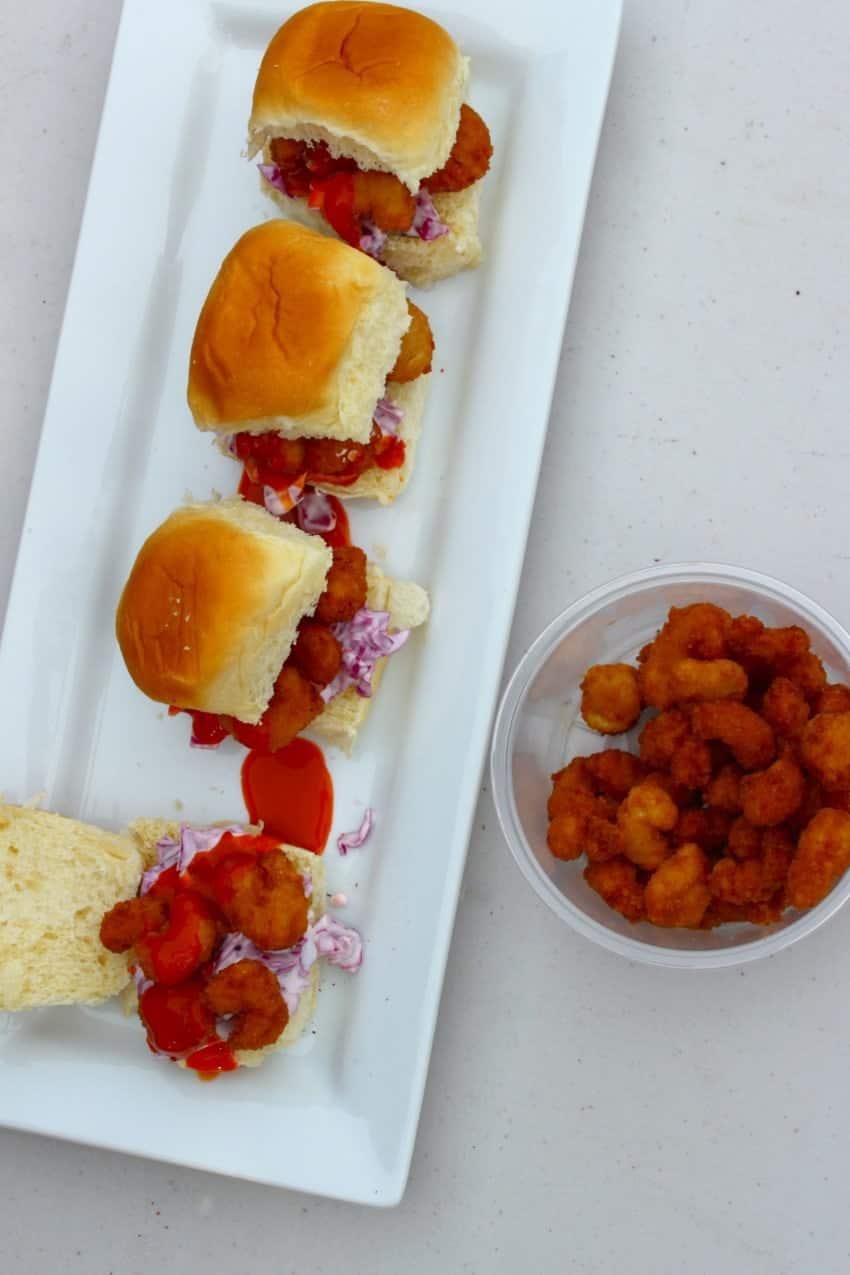 To accompany the MicheladasMicheladas with shrimp, I prepared some simple but rich and picositos mini shrimp buffalo sandwiches with popcorn shrimp from the Deli section of Walmart. There I always find something to complement my dishes or make them easier.
Michelada with Shrimp and Clamato
Make 3 glasses
Ingredients1
1/2 glasses of Original Flavor Clamate. I use the 64-ounce bottle of
dark beer (or your preference)4 lemons (the
juice)1/2 cup ch
opped cucumber1/2 lb o
f cooked and cleaned shrimp3 table
spoons English sauce3 tablespo
ons seasoning juiceSalPimi
en
ta1/2 g
lasses of ice
to serve and decora
te:3 short c
ups3 large shrimp cooked to decorat
eChile powder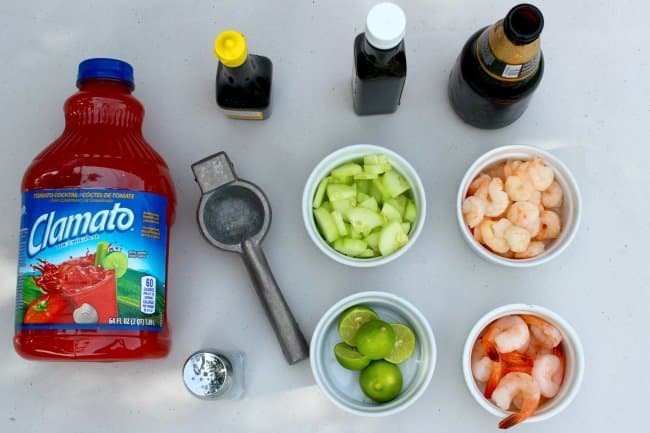 Peel and chop the cucumber.
Place chili powder on a small plate. Frost the glasses by dipping the edge of the glass with lemon and passing them over the chili powder. We repeat with all the glasses.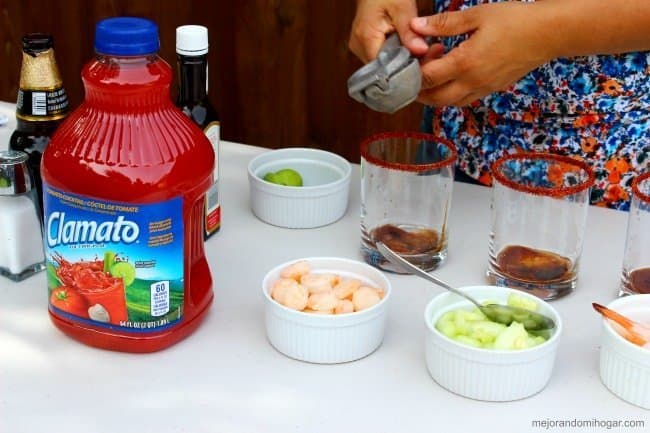 In each glass, add the juice of 1/2 lemon, 1 teaspoon English sauce, one teaspoon of seasoning sauce, three tablespoons of chopped cucumber, 2 tablespoons of small shrimp, salt, pepper and original Clamato juice up to a third of the glass or to taste.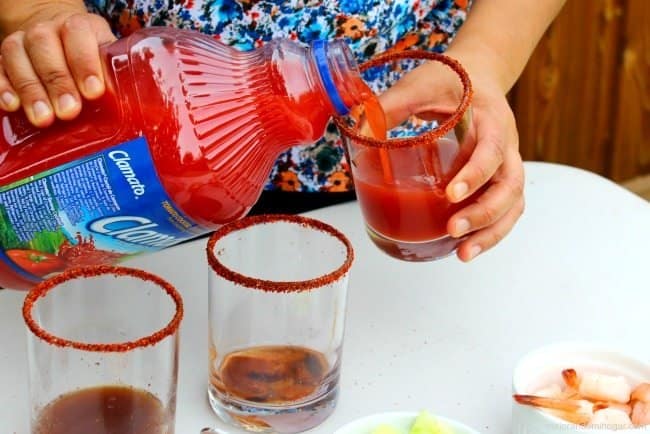 We add ice and dark beer or the one of your choice. Garnist with a shrimp, cucumber or lemon slice.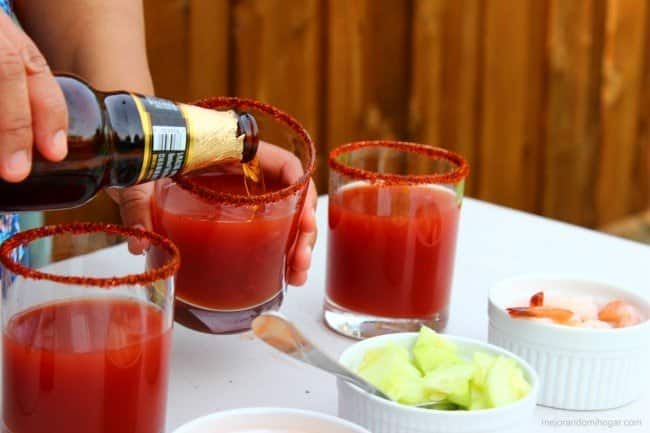 If you like, you can add a spicy tabasco or habanero chili sauce. Enjoyed!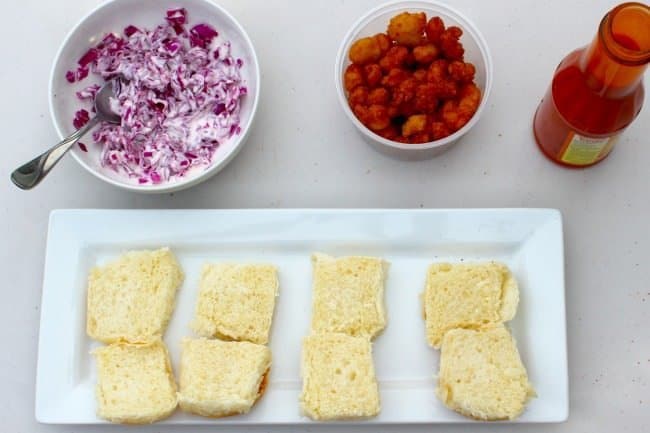 Buffalo Shrimp Sandwiches
Ingredients
Pan
Aderezo Blue Cheese
Repollo purple
Popcorn shrimp
Salsa Buffalo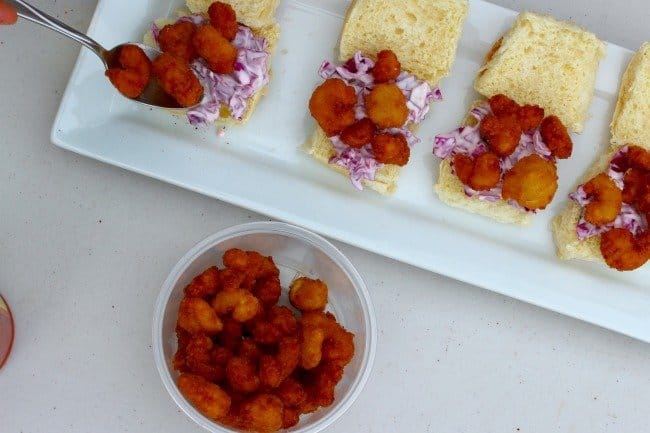 We mix the dressing with the purple cabbage, spread over the bread, add the popcorn shrimp, bathe with buffalo sauce We enjoy!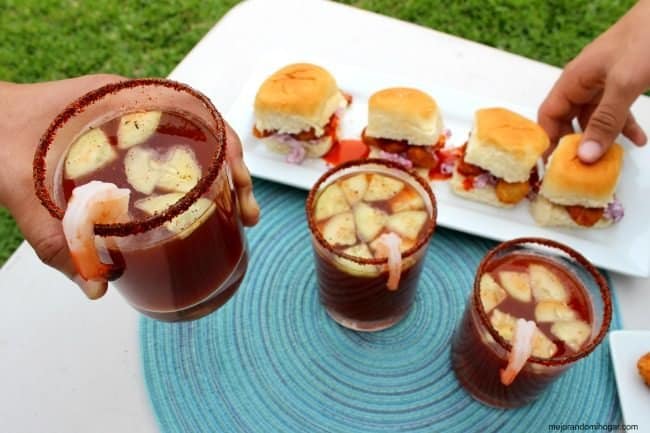 And you. What do you put on your Michelada?