Prepare some rich handles or chamangos with these super simple steps and enjoy them on these summer afternoons, with your family or friends!
Long ago the handles were simple, they were made with a slasher, here you can see my old recipe of palette-like handles, but everything changes and now, the mangomangos are "recharged", there are more and more variants and they add more things, like add more things, like tamarinds, gummies, chili and all that are found.
I share you as I prepare them, it is an easy and quick way to make instantly, type mango smoothie with chamoy, if you prefer to prepare them in time, it is better to follow the old method and so you can leave them frozen even when you are going to offer them to your guests. , at a party or meeting; but when you have no plans to make them this opio is very good, it gets richer than when they are more frozen, although yes, with this heat they must be eaten to the cart because it melts!
I hope you like them and if you have more ideas on how to prepare them, share them in the comments to learn and try new things!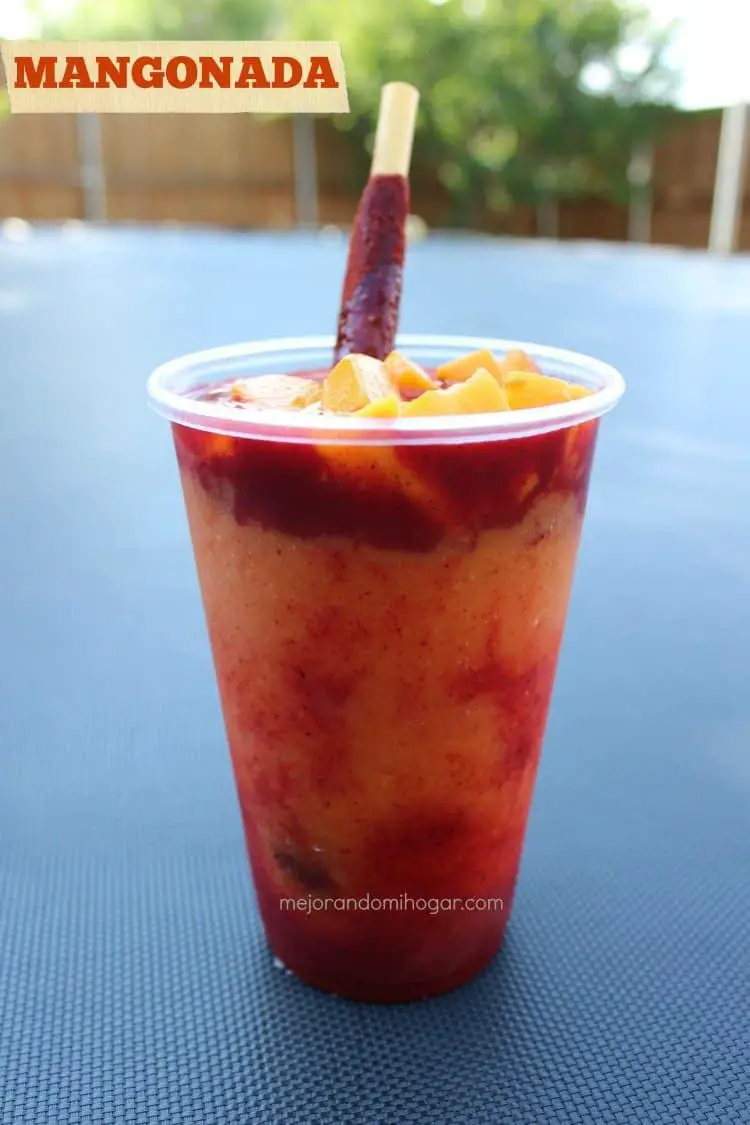 How to make Mangonadas or Chamangos easy and fast
3 Large handles
1/4 litre water
1/3 cup sugar
1/3 lto chamoy
Juice of 2 lemons
3 glasses of ice
5 Large glasses
We wash, peel and slice the mangoes.
We prepare the glasses by adding the chamoy to the bottom and separate.
We liquefy two mangoes with water, ice, sugar and lemon. The third handle is left to decorate at the end.
We empty the mango mixture into the chamoy glasses, add mango bits, a tarugo or tamarinds and you're done!
You can add chili powder at the end, gummies or any other tamarind in pieces.
And how do you prepare it or what else would you add?
Enjoy it!