Prepare some rich snacks for your events and meetings as these Buffalo Chicken Mini Pizzas that I assure you will be a success!
Surely you are already preparing for the big game, it is one of those events where you can not miss the meeting with family and friends. Nor can you miss the food, nor the snacks or appetizers and this time I will prepare some mini buffalo chicken pizzas in taco boats, which are always a success in my meetings.
This is an article sponsored by Old El Paso and Walmart, but the recipe and opinion is personal.
I find them very good option to serve as a snack to watch football this weekend, besides rich are very practical to eat. The recipe is simple and the best thing is that if you cook the chicken a day before or buy the chicken already cooked, the day of the event will be ready in a few minutes.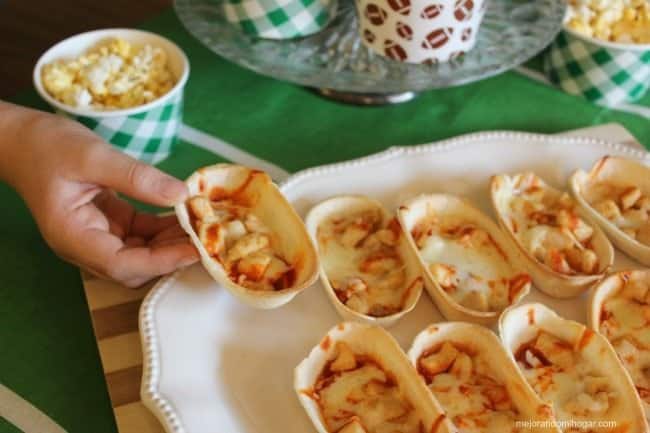 I got the Old El Paso Mini Taco Boats and the seasoning of the same brand at Walmart, where you can find other of their products like the larger taco boats, toast, taco-shaped toast; there are some that even have a picosito flavor, seasonings of various flavors and many others that can help you prepare other dishes and snacks.
Check out the video at the end, enjoy them!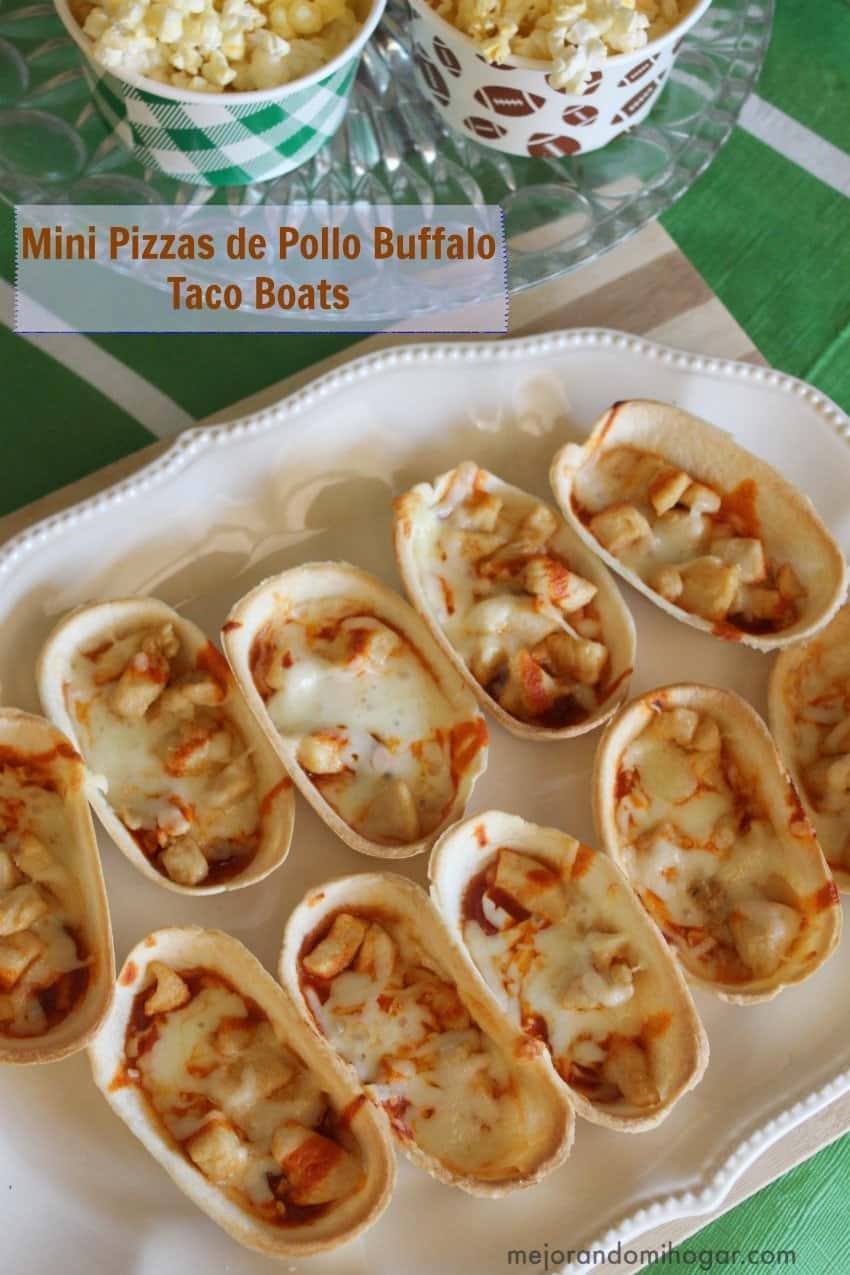 Buffalo Taco Boats Chicken Mini Pizzas
Rinde for 12
Ingredients
1 chicken breast, diced
1 cup tomato sauce (like spaghetti)
1 pound (1/4 kg) shredded cheese for melting
1 pack of Mini Flour omelettes taco boats from Old El Paso
Salsa buffalo
1 seasoning taco seasoning mix from Old El Paso (optional)
1 tablespoon vegetable oil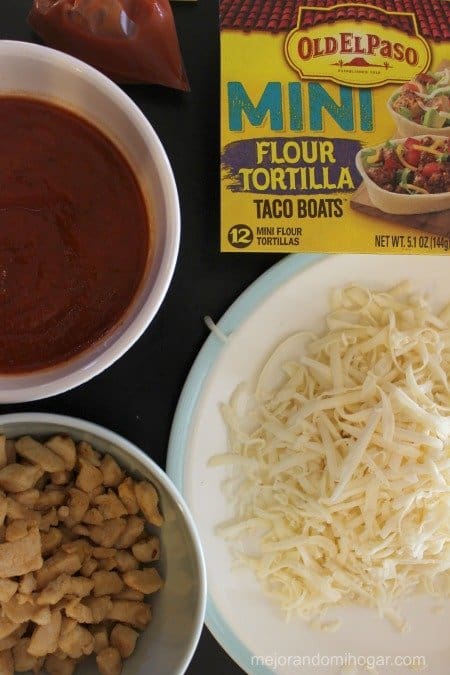 Heat the oil in a frying pan over medium heat.
Add the chicken and season it to taste with Old El Paso Taco seasoning mix (optional or you can use garlic salt).
Mix until the chicken is a little golden brown and remove from the heat.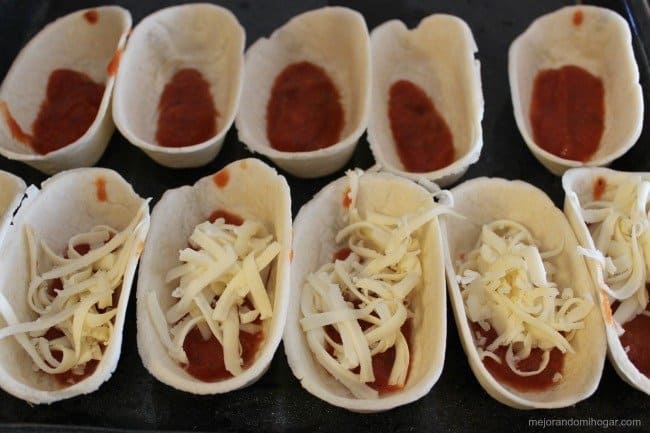 In addition, we accommodated the Mini flour omelettes taco boats from Old El Paso in a baking tray.
Add a tablespoon of tomato sauce to each taco boat;  cheese, chicken and buffalo sauce to taste.
Bake at 325 F or 160C for ten minutes, just until the taco boats are dorrated and the cheese melts.
We take out, put on a plate and enjoy!
Check out the video!