This was a part of an all paid press trip by Disney.
For a limited time, the short film Olaf's Frozen Adventure will be presented before COCO began, which premieres this November 22, 2017 in theaters.
Just as Mexicans celebrate the day of the dead, which is what we'll see at COCO, at Olaf's Frozen Adventure at Walt Disney Animation Studios, we'll see that each family has their own traditions to celebrate the festivities…
During the COCO press trip in LA we had many activities and among them we could see this complete short at the Walt Disney Studios Animation Building and then we chatted with Directors Stevie Wermers-Skelton and Kevin Deters, Producer Roy Conli and Songwriters ( Composers) Elyssa Samsel and Kate Andersonmy even draw Olaf!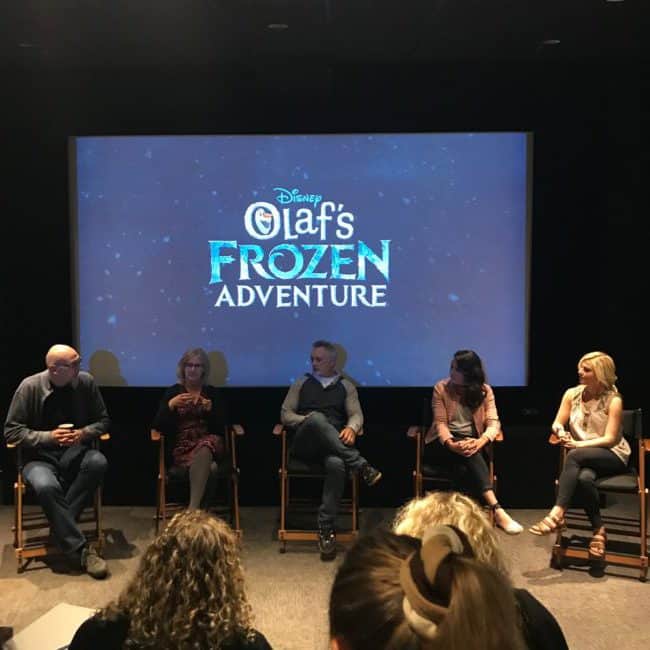 Directors Stevie Wermers-Skelton and Kevin Deters and Producer Roy Conli of Olaf's Frozen Adventure told us that creating Olaf's frozen adventure took a year and the biggest challenge was trying to keep it as short as possible. With so much material, it was a great team effort to make the story in just 21 minutes.
We'll see the beloved characters from the movie Frozen in a fun and charming story about family traditions, which apart from laughter will take you off one of the other tears.
The story is very beautiful, it is the first Christmas that Anna and Elsa spent together, having been separated so long, everyone is very excited to prepare a surprise to celebrate, when they realize that they are the only ones in Arandelle who do not have a tradition to celebrate the festivities.
Olaf, looking forward to celebrating the festivities, but realizing that Ana and Elsa do not have one, he gives himself to the search by visiting the families of the village, to try to get them the best tradition in the world to celebrate together and that is where the adventure begins.
The animation is impressive and the music is excellent, including four original songs by Elyssa Samsel and Kate Anderson, which help tell the story of Olaf's frozen adventure. The music composers told us that they tried to live in the world of Frozen to compose the songs.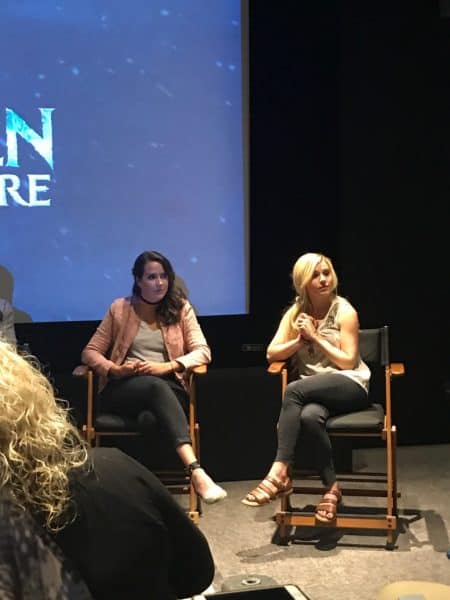 Creators talked about the different traditions they incorporated into the fantasy world of Frozen, inspired by Norway, but from all over the world. it's more about traditions and family.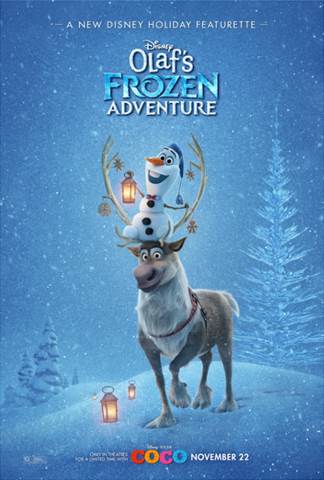 The music composers told us that they tried to live in the world of Frozen to compose the songs, which you will love, including "When we're together" and "That time of the year".
Follow the conversation with the bloggers who attended the event with the hasthag #OlafFrozenAdventure and check out the trailer!
Expect more news about Olaf's Frozen Adventure soon!