Idea to decorate and paint for a Princess Girls' Room. Total change with Sherwin Williams Latino color testing paints and tools. #EstoPintaBien
*Post compensated in collaboration with Sherwin Williams Latino
My daughter and son had been sleeping problem in the same bedroom for a few years, until they grew up and everyone wants their space.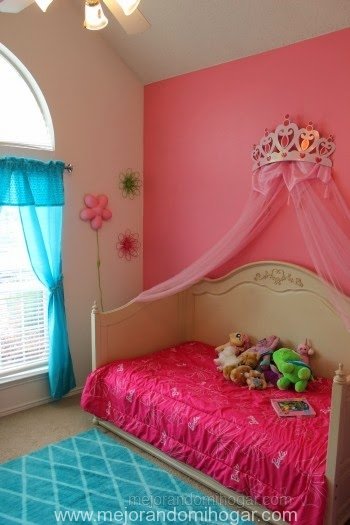 So I gave myself the task of improving my home, I had to paint the room, we left it to my daughter who has the most toys and needs more space.
The idea was to make a fourth type of Princesses, I wanted to add a Crown that is very fashionable to decorate the girls' rooms.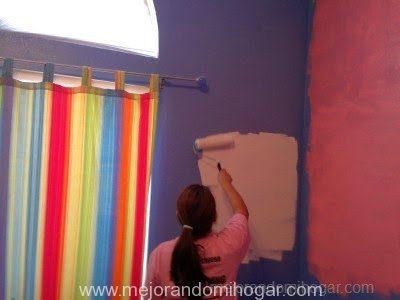 I invite you to see the before and after on the Sherwin Williams page, step by step here.
I painted with the help of my brother, who came on vacation, it took us two days from choosing the color of the painting until we finished painting.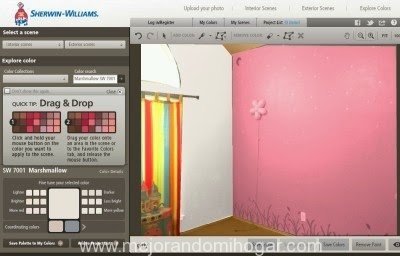 I recommend the Paint Colo
r Visualizer tool, by
Sher
win Williams;
it's a fun option where you can "color" the room you're going to paint and experiment with different colors.
It's easy to use, just upload a photo, select the color and area you want to paint of that color, place your mouse over the color you chose, "drag" it and drop it into the area of the photo you want to paint.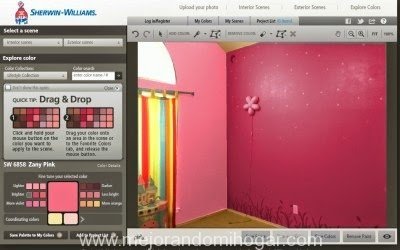 With the Paint Color Visualizer I was trying countless combinations until I found one that I liked, I did not want to recharge the pink chamber much, because many of my daughter's toys and accessories already carry that color; I noted the colors I liked and went to Sherwin Williams' store, taking advantage of the ones on paints and accessories.
We used the color Marshmallow SW 7001 (white), to combine we choose the color Cheery SW 6584 (pink).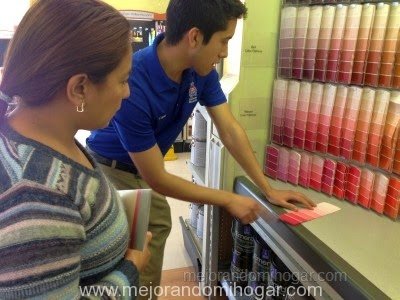 They advised me on the type of paint I needed, because there is from glossy or satin finish, to matte, I chose satin, with a little shine to make it look more beautiful.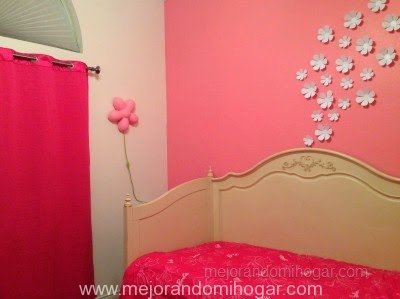 Pre-crown decoration
I invite you to follow Sherwin Willams on her Facebo
ok page
for more ideas, to decorate your home.
Other of my Post: