#PerotMuseum has special events, activities and programs for the whole family during this Holiday Season. 
*We receive free tickets and flip tickets to readers.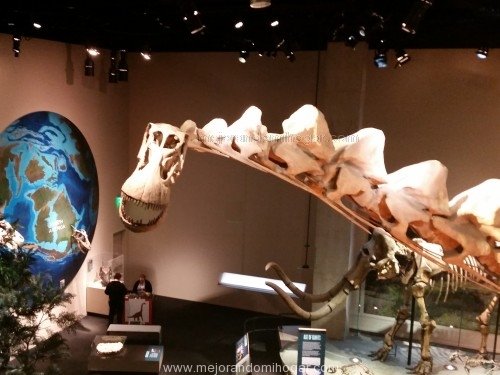 Dallas has a lot to offer its visitors and one of the newest attractions is the Perot Museum, which turned two years old last December. Extreme rtes, get to know the newly expanded robot arena, watch the stunning 3D movies, spend a sleepover on New Year's; there's a lot to do in the museum. We have Ticket Draw on our Facebook fan page http://on.fb.me/1zc3dNQ
During the Decembrina Season the Perot Museum has the following exhibits:
2theXtreme: MathAlive ! (ends January 04, 2015) It is a bilingual exhibition, presented in English and Spanish, nationally by Raytheon. You can snowboard through a mountain pass, design your own video game, try a virtual skateboard, design a modern city and capture your own 360-degree snapshot, or any of the forty interactive experiences it offers this traveling exhibition that brings true mathematics to life.
Robotics. The robot arena at Texas Instruments Engineering and Innovation Hall was recently expanded. Robotic stations increased from 4 to 16, allowing you to play and learn a wider variety of activities including challenges and competitions. The Museum is also introducing new types of robots.
3D movies. Like 3D Robots, Galapagos 3D: Wonders of Nature with Jeff Corwin and Pandas: The Journey Home 3D.
Special screenings of the popular FROZEN movie that will soon become a Disney classic.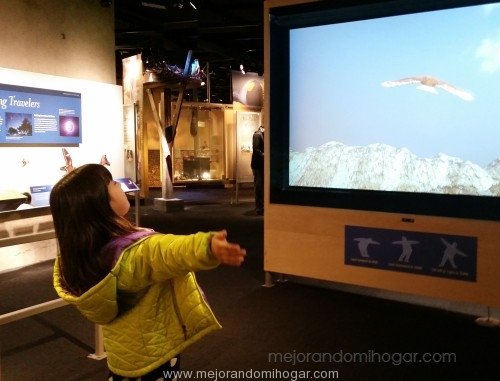 Weekends full of programming and special activities such as:
Live Winter Wonderland Demonstrations (Dec. 20 – Jan. 5) As scientific demonstrations, experiences and animal visits from the Dallas Zoo.
First Thursday Late Night. On the first Thursday of each month, the Perot Museum remains open until 9 a.m.
pm (On New Year's Day 2015, the museum will close at 19:00).
Story Time Under the Stars.
Discovery Days: Patterns in Nature.
Countries, Cultures and Kids: The Polar Express! Celebrating Literacy.
New Year Sleepover (Jan. 3 from 7:30 p.m.-8:30 a.m.).
"Radical and Mathematical" Birthday Parties.
To celebrate his birthday, Perot Museum is offering a free hot chocolate with every purchase of a dessert at the Coffee Museum (offer valid until 4 January 2015).
Make the most of the museum, it will be open during extended hours at certain times until January 3, 2015. You can buy your tickets online at perotmuseum.org to avoid waiting in line.
The main local sponsors of 2theXtreme: MathAlive! are the Dallas Episcopal School and San Felipe Community Center and School. The local support sponsor is Texas Instruments, and the media sponsor is Time Warner Cable: 2theXtreme: MathAlive! it is free for museum members.
To get more juice out of your visit, Perot Museum lends you one Samsung tablet per family, just leave a license, this service is free of cost.
Take advantage of 15% off new memberships to Perot Museum until December 12, 2014, call 214-756-5751 and mention that you saw it in mejorandomihogar.com