At your next Summer meetings, prepare a rich roast potato stuffed with meat or royal potato, I share the step by step to prepare it.
* This is a sponsored item.
Summer is almost here and the grill is ready in the yard of my house for meetings with friends, of those that last all day and sometimes until very late at night, typical of the royals.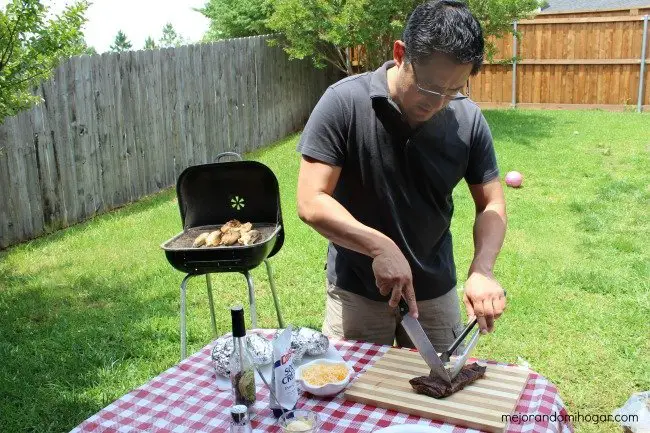 In these meetings, we not only roast meat, but accompany with all kinds of snacks or picadera while the adults talk, watch a game of football or listen to music, the children on their part are running around or if that is the case, splashing in the Pool.
One of the snacks that can not be missing apart from the sausages, are onions and roast potatoes, including potatoes stuffed with meat or papa regia, which can be served as a main course, because it is very filling.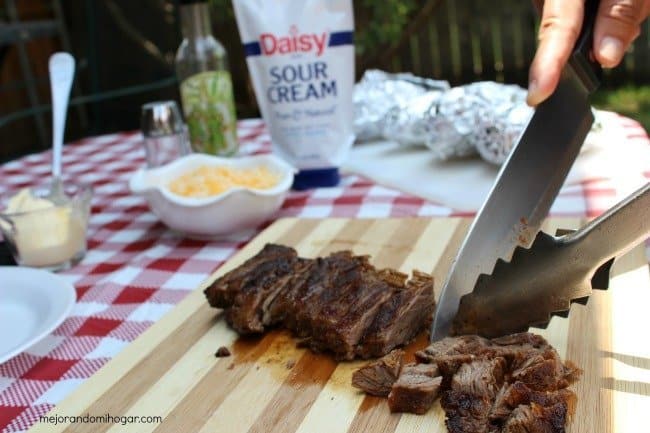 In this and many of the dishes, whether salty or sweet, we use sour cream and better if it is rich, easy to carry and serve as the sour cream Daisy Sour Cream Squeeze, which comes in a squeezable or squeezed bottle, so you don't need spoon to serve and cleaning will be m it's easy.
I share my recipe in which I use Daisy Sour Cream Squeeze and I hope you enjoy it!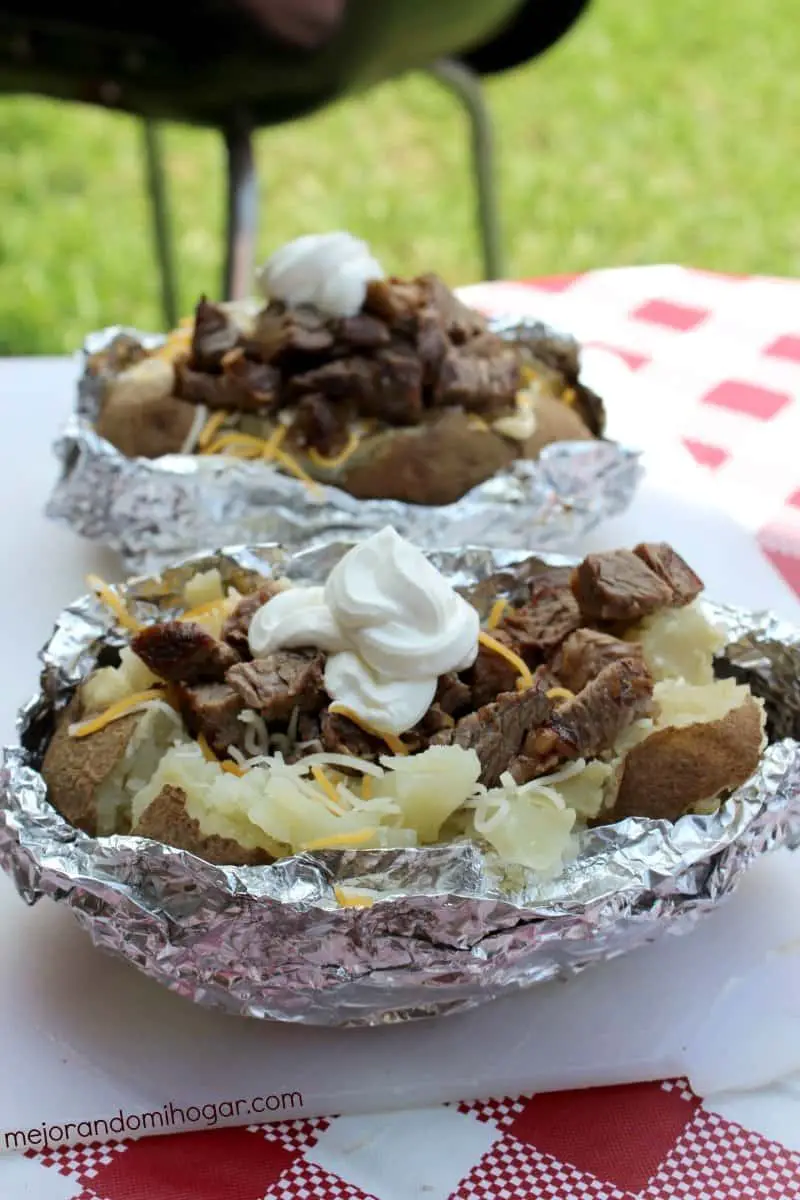 Meat-stuffed roast potato or Papa Regia
(6 servings)
Ingredients
6 Big potatoes
1/2 kg Arrachera or roast beef
Chedar grated cheese (yellow) and grill
6 large tablespoons butter
Daisy Squeeze sour cream
Aluminum foil
Pepper
Garlic powder
Salt
Season the meat with salt, garlic powder and pepper or with your favorite seasoning.
We marinate in the fridge, while the grill or grill is ready.
We wash and dry the potatoes with a napkin, cover with a thin layer of foil.
Place on the grill and leave for about 45 minutes.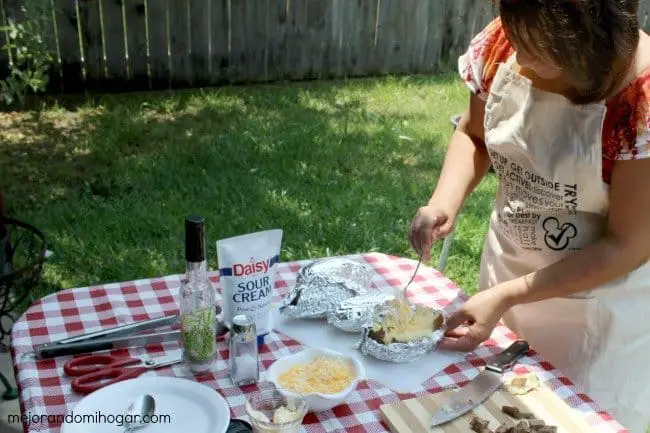 While the potatoes are cooked, we roast the meat, already cooked, cut into squares.
When the potatoes are cooked, we pull out of the grill and still wrapped, we take a few blows to crush a little.
We open the foil taking care not to burn and leave it covering the potato only on the sides, we make a cut by the middle of the potato, without reaching the bottom.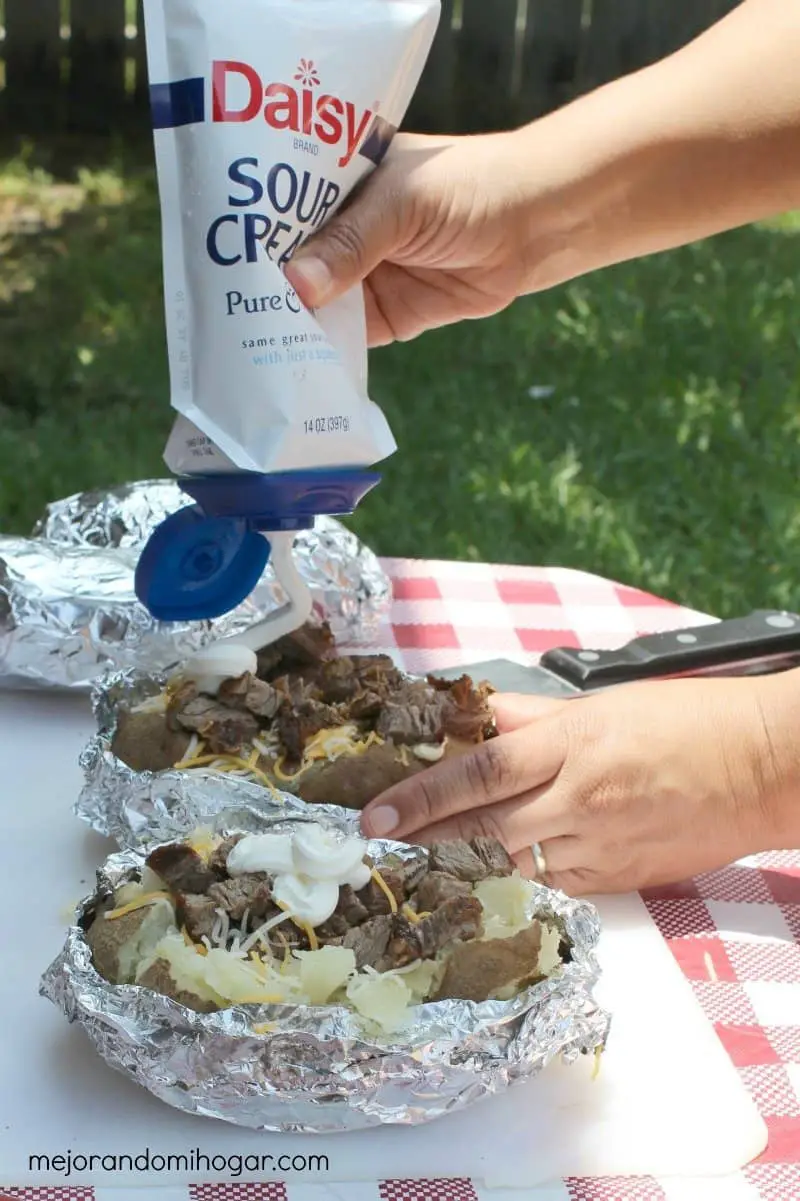 Fill the potato with a tablespoon of butter, two tablespoons of shredded cheese, two or three tablespoons of meat in pieces and add Daisy squeeze sour cream to taste.
The potatoes are ready to eat, you can accompany them with jalapeño chili!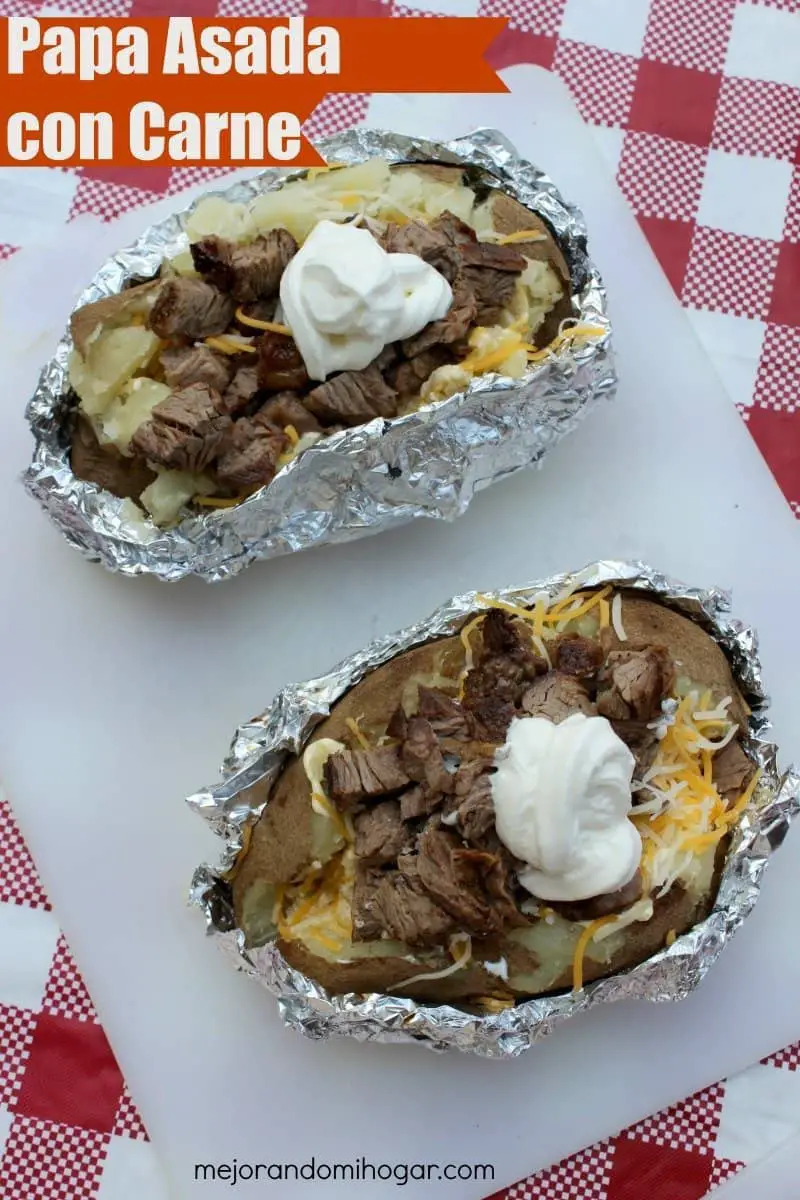 What's your favorite dish to go with Daisy Squeeze sour cream?