This Fall, decorate your pumpkins easily with the fun characters of Intensely or Inside Out!
By Sandra Ramirez.
Autumn already brings with it both a change of climate and the colors with which the whole landscape paints us. In addition, the festivities also start, starting with halloween or witch night for us Hispanics.
Pumpkin decoration is something that is very accustomed in this country and children love it. Even more so if it's his favorite character. Sounds a little difficult, but it's not that bad. We can also use things we have at home without spending much.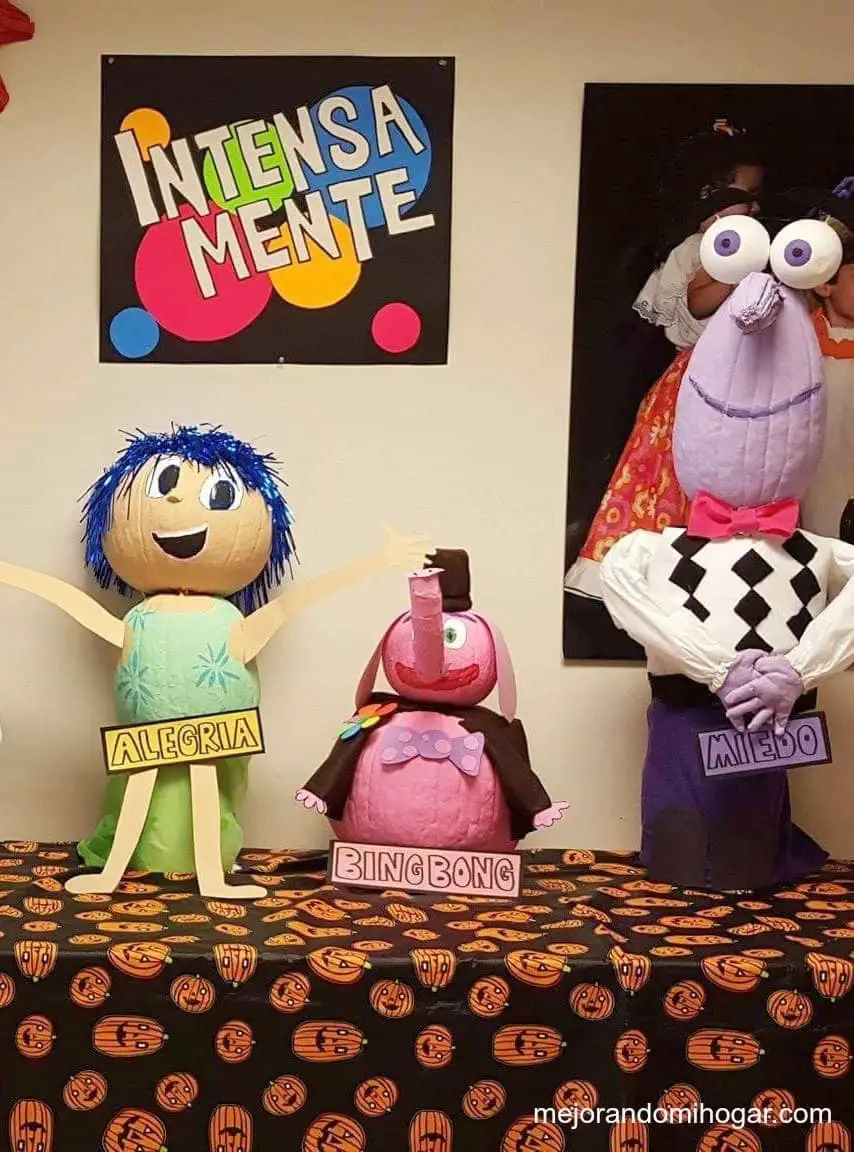 My friends and I were tasked with doing something that was unconventional and fun to do with the kids. Some of them came up with the case to making the pumpkins from the movie "Intensely" or "Inside Out" as it is known in English. So we raffled the characters between us, the only condition is that not much money will be spent the only thing that was bought were the pumpkins.
The acrylic paint we had it and to not spend too much stirring the one we had to make other colors, the result was very good and you yourself will judge. I hope you like them and do them with your children!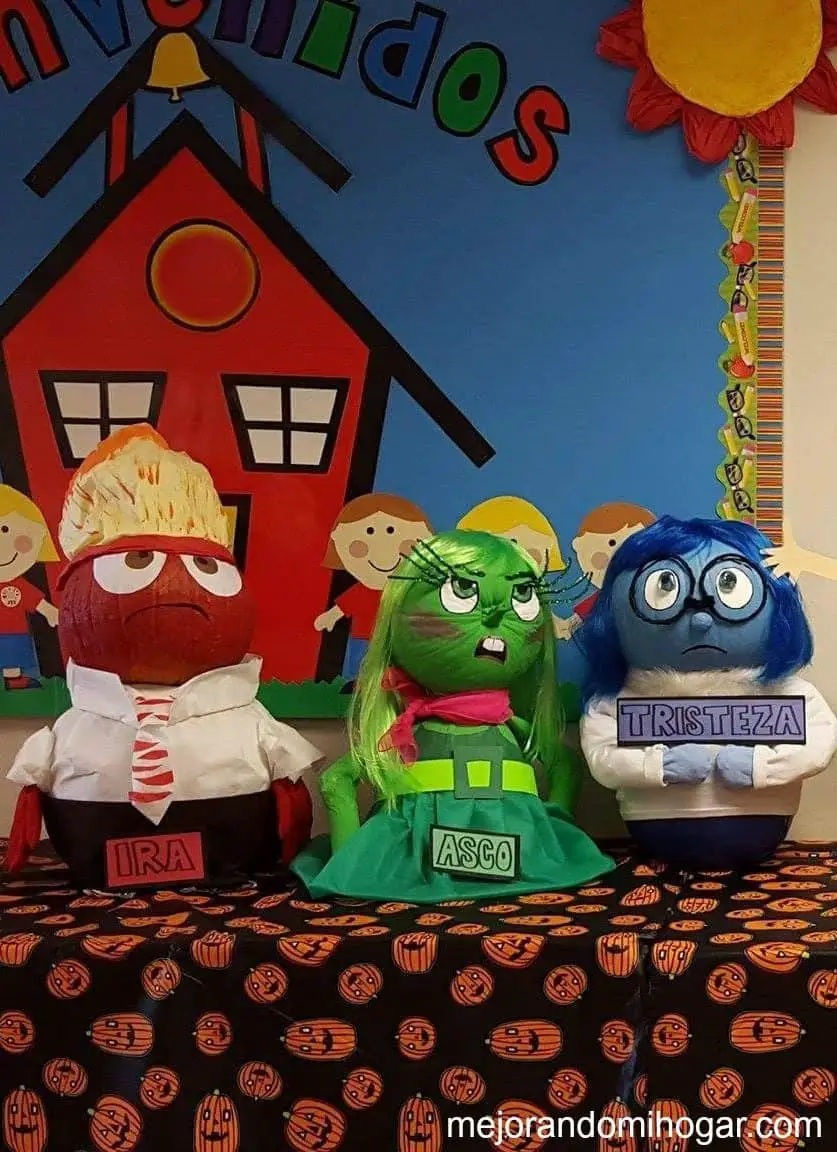 Intensely Decorated Pumpkins or Inside Out
Material
• Pumpkins of different sizes and shapes. Each character carries two pumpkins (can be artificial)
Chinese paper of different colors
Paper construction of different colors
Fabric or felt
• chewing and sweater
colored artificial hair
unisel balls
acrylic paint
Glue
Clean the squash very well.
Paint the pumpkin according to the colors of the character you chose.
Arm her outfit with the role of Chinese, in the photo the dress of Asco and the hair of Wrath are of Chinese paper.
Add the details of each character, you can make them with construction paper, for example, eyes, mouth, etc.
The truth was that it was fun to see how each character was garriding form and even the stick of the same pumpkin served for the task.
In the end the result was funny kids and very nice pumpkins. There are many characters to choose from and to have fun with.
Get organized in your community and even contest can do.
I hope you like pumpkins and share if you did or if you used different material.
Here's how to decorate more pumpkins: