You know what Disneyland Pixar Fest is? Check out the details of our visit and some of what includes this celebration of friendship in infinity and beyond.
I went to Disneyland parks invited as part of the #Incredibles2Event my opinion is personal.
We were at Disneyland to experience Pixar Fest, the first celebration in Disneyland history; it will last all summer, but ends on September 3rd, so if you're planning a trip this summer to the happiest place in the world.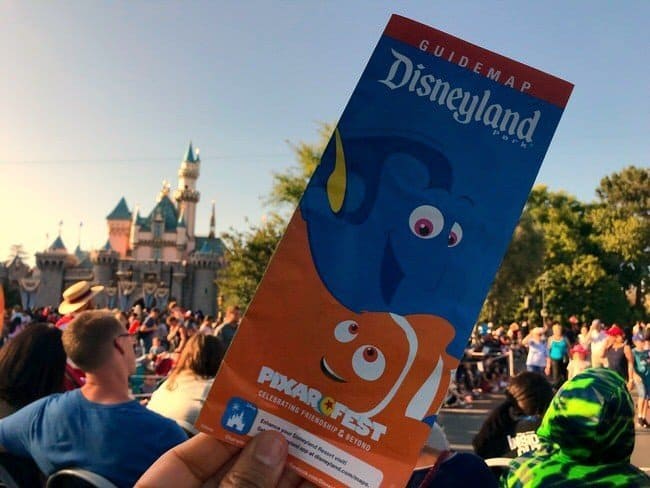 But let me tell you a little bit about what Pixar Fest includes, so you can get an idea and plan your visit before your trip!
To buy your tickets visit Disneyland .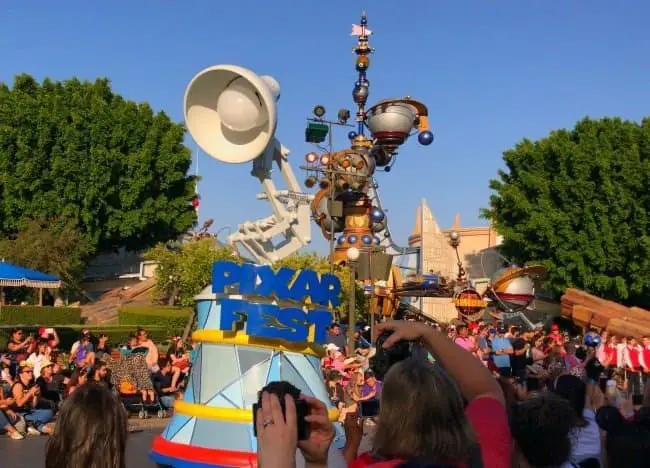 What is Pixar Fest?
It's a special, temporary celebration at Disneyland and Disney California Adventure, with spectacular entertainment, Pixar-themed experiences such as: the Pixar Play Parade, the Together Forever—A Pixar fireworks show Nighttime Spectacular, themed food and soon the super roller coaster Incredicoaster.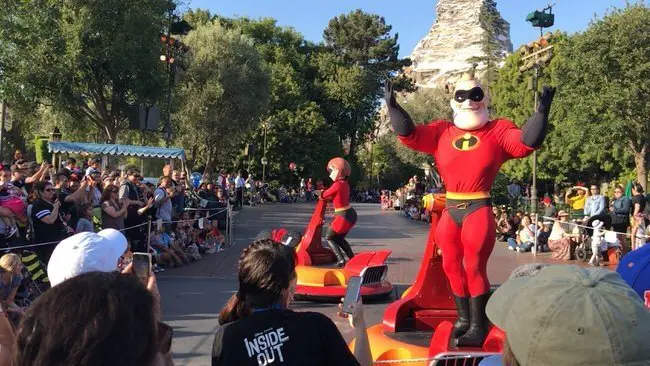 The Pixar Play Parade
We were at the Pixar Play Parade in Disneyland Park, plan your visit and leave some time to watch the parade, worth watching.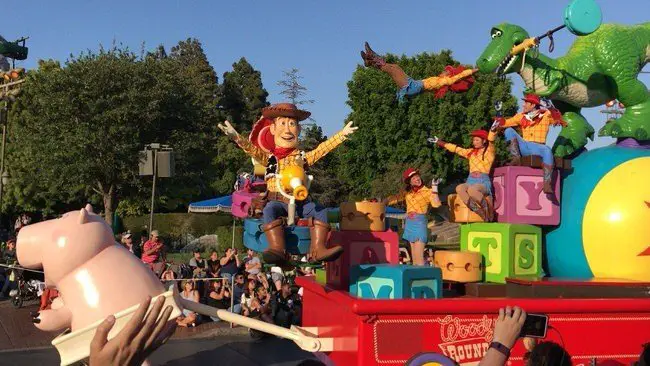 Just like in the Pixar movies, the parade begins with Luxo, Pixar's famous white lamp and iconic ball, you'll see dancers and your favorite characters from famous Pixar movies like Toy Story, The Incredibles, Monster Inc, Up, Bugs Life.
It lasts 45 minutes and during the journey they refresh visitors with bubbles and breeze that comes out of colorful flowers!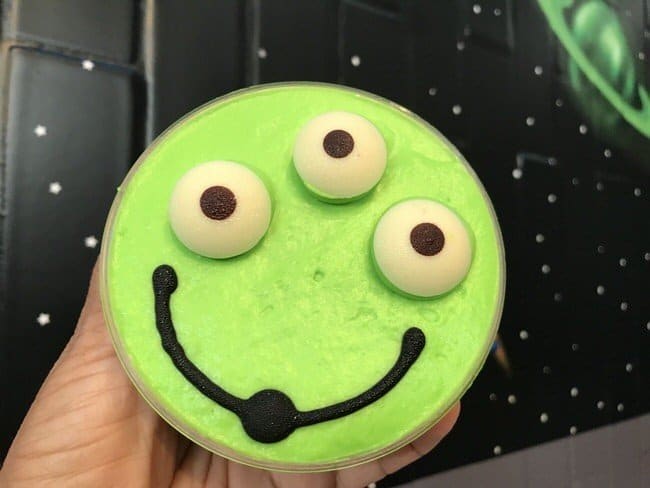 Pixar Fest themed food
Enjoy food, drink and snacks inspired by the Pixar theme, such as the colorful Pixar Fest Celebration Cake. There are thematic cups that are fine parents, bright churros of colors, doughnuts and more.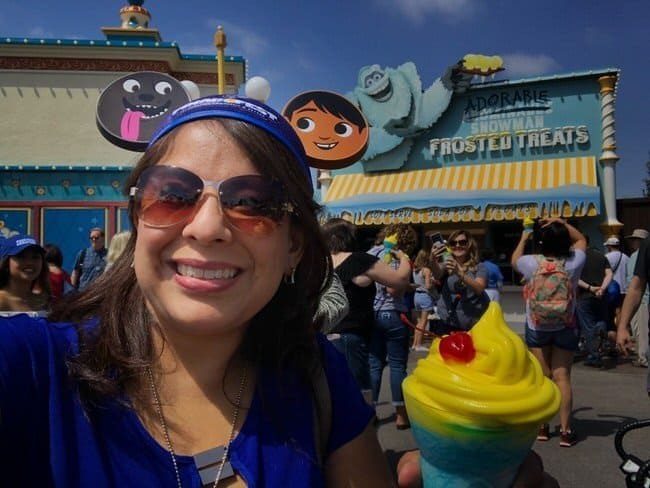 You will find them in several stands and restaurants in the two parks; for example we went to the Alien Pizza Planet, where you can find the new pizza cheeseburger; we were also able to try desserts like the Alien Blackberry Lime Parfait and Alien macarons!
Pixar Pier
Disney California Adventure Park is about to open this Pixar-themed area, which from what I've seen will be of the most father, will include attractions, dexterity games and a redesigned roller coaster, which you can get on from June 23 : the Incredicoaster in honor of The Incredibles: The Incredibles.
Pixar Pals
In this area you can find characters to take photos with them, areas with photo opportunity and also the famous tricolor cake of Pixar, Pixar Fest Celebration Cake.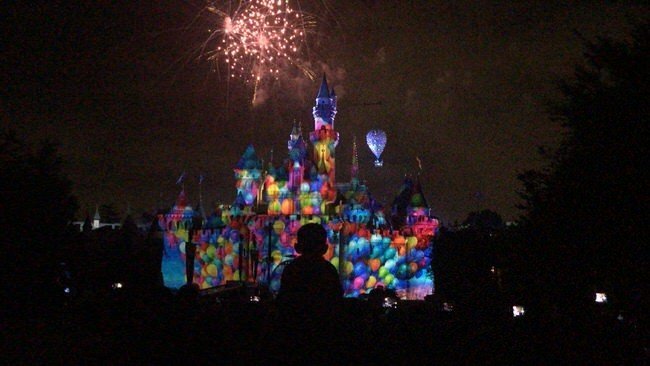 Together Forever— A Pixar Nighttime Spectacular
To close your visit to Disneyland with a brooch, I recommend the Together Forever— A Pixar Nighttime Spectacular lights and fireworks show and as its name says, it's-pec-ta-cu-lar! Disneyland's lights go out for visitors to enjoy the exciting tour with unforgettable moments from Pixar movies. It's a multimedia show with a colorful projection at Disneyland Castle, with lights, sound and rockets, if you've seen the movies, it's going to leave you the chinite skin of excitement and you can get some tears out there!
This is just a little bit of everything you can enjoy at Pixar Fest, on this visit I could not miss getting on in Radiator Springs Racers of Cars Land and Toy Story Midway Mania and we also went through "A bug's land", with characters from this film.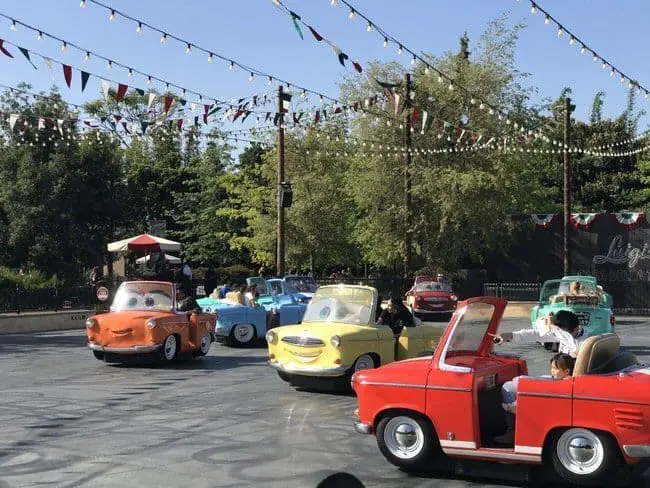 And about Disney/Pixar remembers that The Incredibles 2 opens in theaters this June 15th, I will soon have interviews with the voices of the film and my review! Check out the trailer https://youtu.be/i5qOzqD9Rms