This is part of a sponsored collaboration with Smithfield and DiMe Media. However, all opinions expressed are my own.
Estas ricas costillas a la barbecue, son muy fácil de preparar; quedan suaves y jugosas, te van a encantar!
Cuando voy a preparar un platillo, trato siempre de que sea fácil de hacer, sobre todo cuando vamos a tener invitados, porque no solo tengo que pensar en la comida, sino en la bebida, casa, los niños y más.
Esta vez me dispuse a preparar unas costillas a la barbeque, tan típicas de Texas y tan fáciles, que se han vuelto un platillo favorito de mi familia; compré costillas de la marca Smithfield, que ofrece variedad de cortes seleccionados y recortados a mano para todo tipo de platillos.
Las costillas se pueden cocinar de diferentes formas, pero a mí me ha funcionado esta forma de preapararlas, cocinándolas en agua antes de asarlas, para ahorrar tiempo.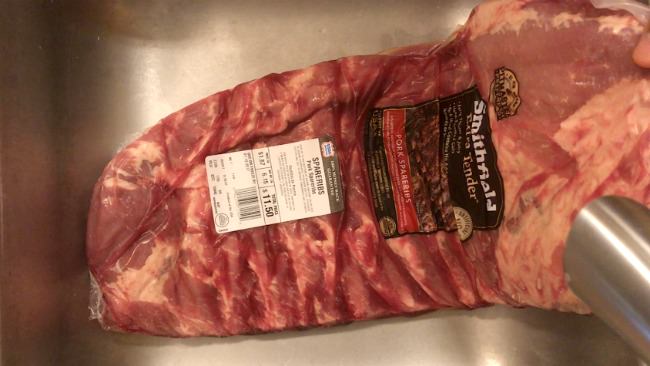 Espero que las disfrutes. Visita SaborSmithfield.com y encuentra otras deliciosas recetas, ideas e información sobre la calidad y frescura de los productos Smithfield.
Receta fácil para preparar Costillas a la Barbeque
Ingredientes
Costillas de puerco o Spare ribs
4 tazas de salsa barbeque (tu favorita)
½ taza de azúcar morena
1 cucharada de sal
1 cucharada de pimienta
Ponemos a hervir una olla grande con 6 tazas de agua.
Mientras tanto, limpiamos las costillas de cerdo, retiramos el exceso de grasa. Cortamos en tres o cuatro partes.
Enjuagamos y secamos un poco con una toalla de papel. Sazonamos con sal y pimienta.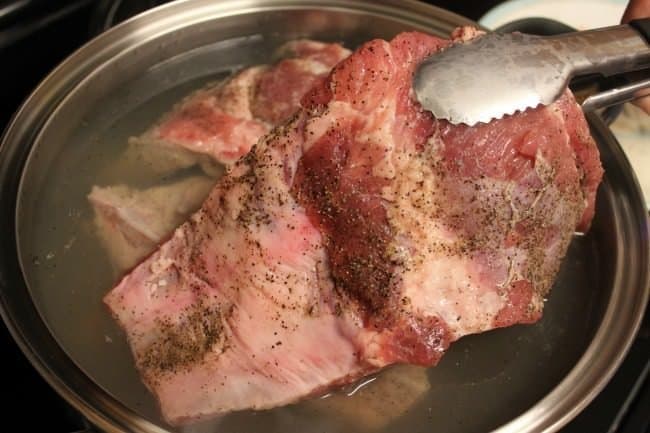 Colocamos las costillas en el agua hirviendo y dejamos por cuarenta minutos.
Pasado este tiempo sacamos las costillas y las colocamos en una charola para hornear. Bañamos con la salsa barbeque de nuestra preferencia y espolvoreamos con un poco de azúcar.
Prendemos el asador del horno a 400 F y asamos las costillas por 10 minutos.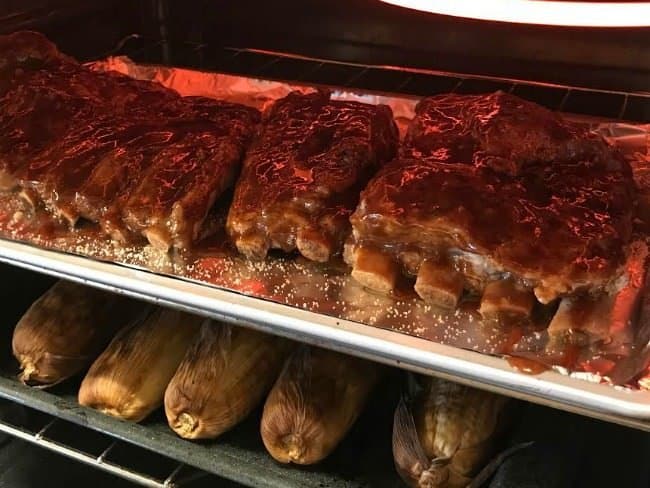 Sacamos del horno, dejamos reposar por 5 minutos y servimos!
Podemos acompañar de elotes asados, ejotes, frijoles dulces, ensalada de col, etc.
Durante varias generaciones, Smithfield ha llevado la mejor carne de cerdo a los hogares. Te invito a probar la carne de cerdo de esta marca que ofrece una calidad y frescura que puedes ver y tocar en todos sus cortes.
Has probado los cortes de cerdo Smithfield?