Disney invited me to the red carpet or red carpet of Pixar COCO in Hollywood!  Check everything we're going to do, who we're going to interview and send your questions to get them there!
Disney invited me with expenses paid to the event in Los Angeles, I didn't receive compensation for this item.
As you must know, in a few days I'm going to the Pixar Coco Event that includes the COCO red carpet in Hollywood! I'm so excited because it's my first event of its kind!
When I received the invitation I almost jumped to the ceiling! Pixar COCO is the best movie for this experience that will surely be unforgettable, like all Disney events.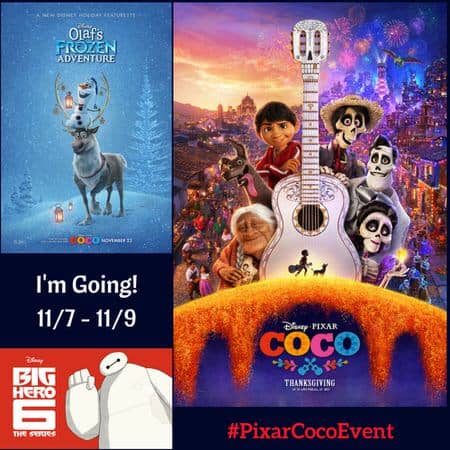 Let's see the premiere of Pixar COCO and apart I will finally be able to see up close and interview one of the galans that I have followed since I was a child: Gael García Bernal! If you have questions for him or any of the talents I show you right away, leave me a comment!
If you're in Mexico, I'm sure you've seen it and if you don't cut it! COCO really is a love letter to Mexico and when you see it you'll know why.
I saw the first 35 minutes at the previous Pixar Coco Event, COCO is inspired by Mexico and its Day of the Dead tradition, I was so excited that from there we went to spend a weekend in Guanajuato, which was inspiration for the film.
We are a group of 25 bloggers and during the event we will be using #PixarCocoEvent I invite you to follow us, this is the tentative itinerary:
OLAF'S FROZEN ADVENTURE
As is typical of Pixar films, there will be a short film before COCO, called OLAF'S FROZEN ADVENTURE. We're going to see it and then there'll be questions and answers with Directors Stevie Wermers-Skelton and Kevin Deters and Producer Roy Conli. There will also be demonstrations to draw Olaf and photos for the bloggers.

COCO #PixarCocoEvent
Red carpet or red carpet and COCO premiere party on Hollywood Blvd.
See COCO at El Capitan Theatre.
Interviews with COCO actors and creators:
– Director Lee Unkrich
– Writer and Co-Director Adrian Molina
– Producer Darla K. Anderson
– Anthony Gonzalez (voiced by "Miguel")
– Gael Garcia Bernal (voiced by "Hector")
– Benjamin Bratt (voiced by "Ernesto de la Cruz")
– Alanna Ubach ("Mama Imelda")

 
DESIGNATED SURVIVOR #ABCTVEvent #DesignatedSurvivor
Let's see a special screening of the November 15 chapter of "Designated Survivor", then there will be questions and answers with Keith Eisner.
KEVIN (PROBABLY) SAVES THE WORLD #ABCTVEvent #KevinProbably
On Tuesday, November 7, we'll be tweeting live as we watch "Kevin (Probably) Saves the World" (the chapter of that day) with the executive producers and creators of the Show Michele Fazekas & Tara Butters followed by questions and answers.
BIG HERO 6 THE SERIES #BIGHero6
We'll watch the new TV movie "Big Hero 6: Baymax Returns" and there will be questions and answers with executive producers Mark McCorkle, Bob Schooley and Nick Filippi.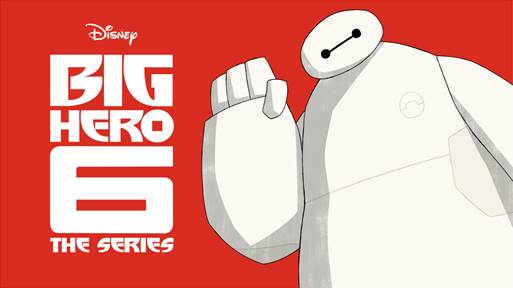 As you can see, the press trip will be full of activities and new experiences! I hope you will enjoy them with us following us from 5 to 7 November, 2017 with the aforementioned hasthags.
If you have questions, leave them in a comment, I will try to get them!