The return to school is already very close, you have to make shopping school supplies as easy as possible, but looking for the best price.
*We receive compensation.
Summer was going so fast now if it was my turn to take care of the things my kids needed to make their return to school the best. With three children, in different schools (now I have one in Elementary, one in Middle and one in high school) the truth is that it is more difficult when it comes to buying the supplies.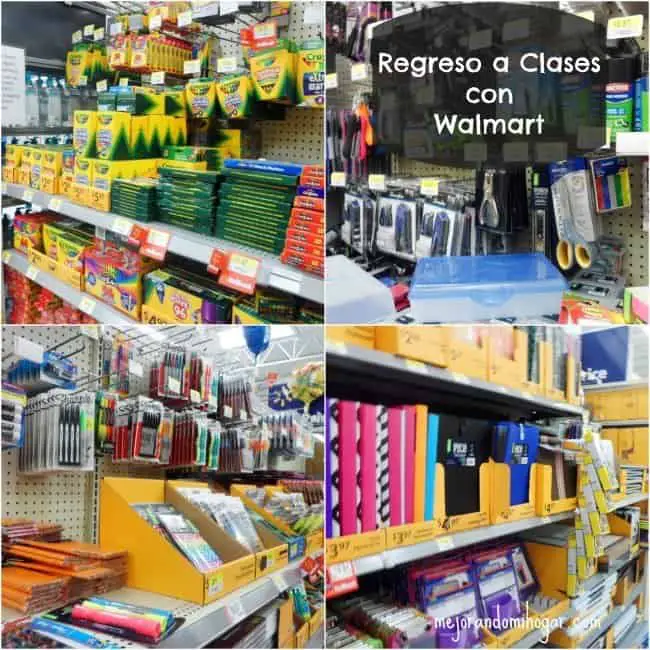 But just like every year we prefer to shop ourselves at Walmart, rather than buying packages that already sell ready.
I always look for good quality tools but at the same time they are not so expensive. I go to Walmart where there are always good prices. It also has its advantages:
You find everything from a folder, pens or anything else you're looking for, there's everything from the basics to characters or colors on.
You can order online from your computer, tablet or phone and pick them up at any Walmart store that is nearby for free, using the Walmart pick up service.
You missed the list of supplies and can't find it printed in the store? Don't worry you'll find it in walmart.com/classroom the market with the largest number of searches for school supplies lists on this site will host The Vamps' free concert.
Walmart is introducing a new line of school items called Casemate and has folders, notebooks, colors and the best thing is that they are only 97 cents. You can also find clothes, such as jeans, T-shirts, tennis or any accessory your children like.
Here we are ready for return to school. We found everything my kids needed and at lower prices than in other stores. Just as I always upload my receipt to the Savings Catcher app where the difference comes back to me in case the products are cheaper in other stores.
My kids are happy with their supplies and I are happy with everything I save.