Among the things to do in Dallas, I recommend Medieval Times Dinner and Tournament, take your family or go with your friends to dinner and enjoy the medieval-era show.
This weekend we went to Medieval Times Dinner and Tournament Dallas, we went several times, when we visit family or celebrate some special date with friends, you can read about my previous visits on the here and here.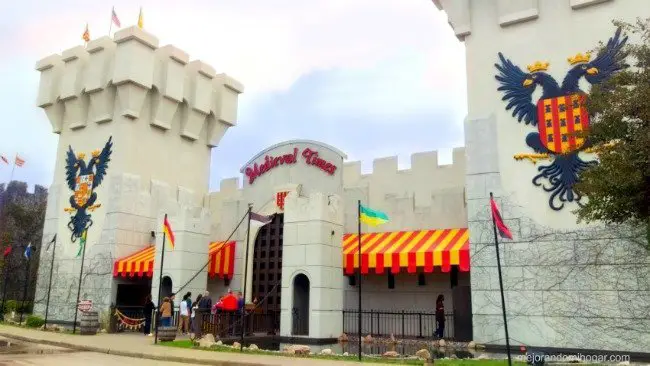 For this visit I received some tickets, but we also bought several more, I recommend you buy them online or by phone, it is on website you can check times, dates and cities.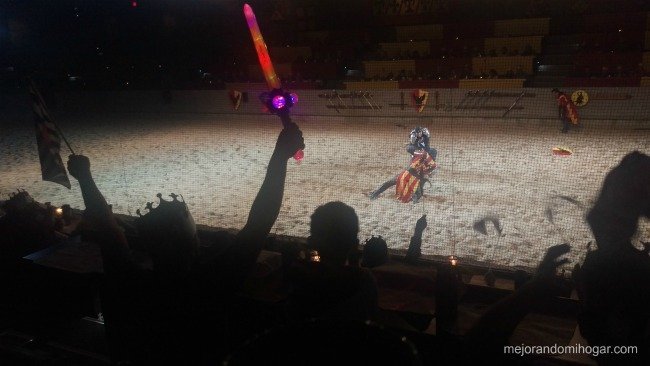 Medieval Times offers different packages, you can choose from the basic or one of the others that include photo, pennant, front row seats, personalized announcement in the show (for example, if you are celebrating a birthday) we choose the basic. All packages include the same dinner and show.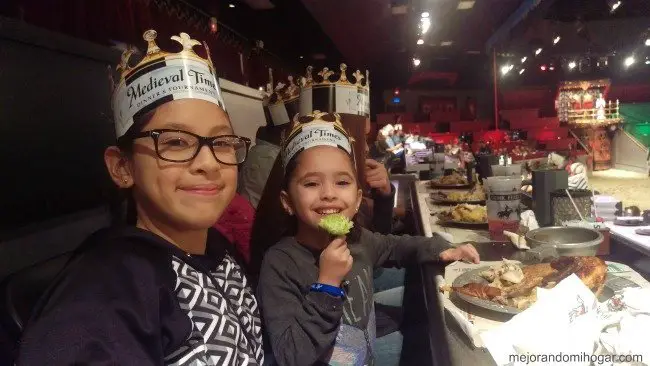 We arrived an hour before our time and gave us time to take the picture with the princess, have a drink, see the thoroughbred horses. You can also enter the torture museum, but we already know.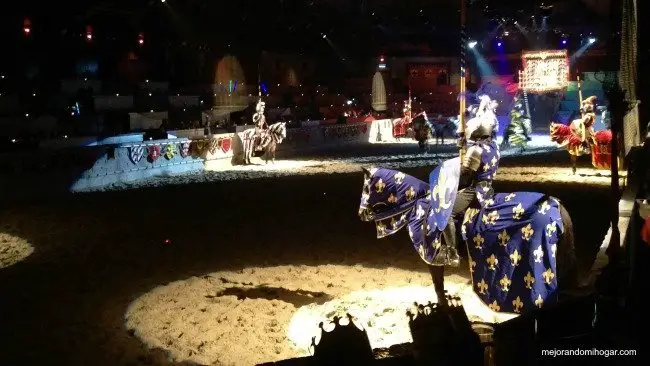 At the time of the show we were moved to the room where it takes place, it is divided into several teams and in a staggered way, this makes you can see the show perfectly from anywhere.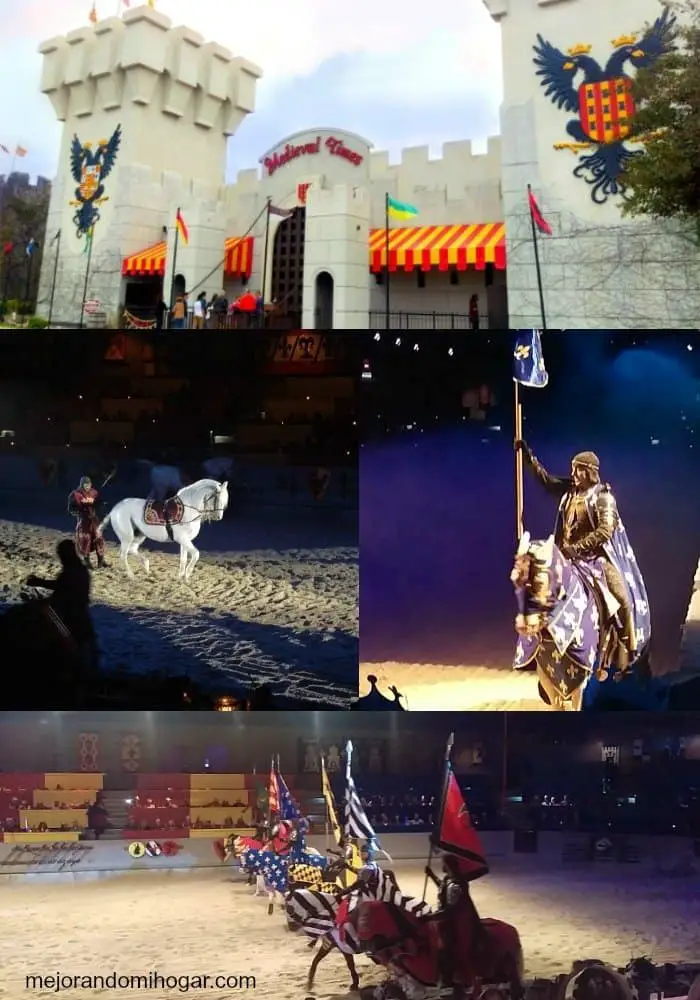 The show is divided into several parts, at first you will meet the knights, the king and the princess and even the villain. There is also a dancing horse, a falcon that flies around the hall, knights' battles with titanium swords and royal armor, among other knights' activities.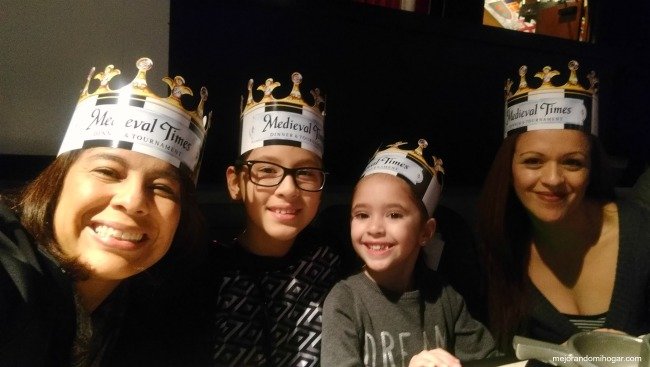 Dinner is the same for all packages, it is very complete consisting of soup, chicken, vegetables, drink, coffee and dessert; they also have options for vegetarians. The show unfolds while your dinner scan and lasts about two hours.
You have the option to buy alcoholic or cocktail drinks, photos with and without costume, pennants, toys, etc. In the lobby you can find souvenirs of all kinds, including swords and armor.
All medieval times knights begin their training as helpers (just like in the Medieval era), learning about horse care, sword fights and weapons. It takes a minimum of six months to train to become a knight.
Visit Medieval Times Dallas and take advantage of the promotional price: Adults $36.95 Children (12 years old) $29.95 using promo code MT3629 through February 28, 2017.