A few days ago we went to Schlitterbahn of New Braunfels, if you come from Dallas it's about 30 miles before we got to San Antonio. The Park has been chosen for 16 years as the World's Best Waterpark, the Best Water Park in the World and is here in Texas, here I tell you how it was.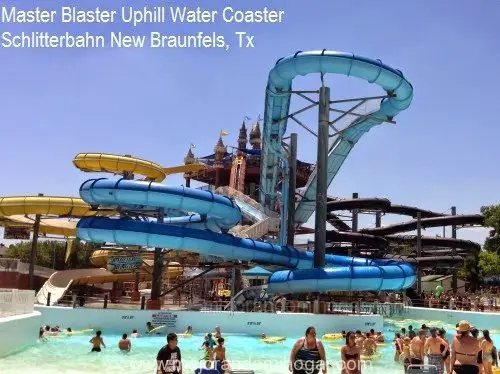 If you're looking for a weekend of labor Day, let me tell you that Schlitterbahn, has three parks in Texas, New Braunfels (very close to San Antonio), Galveston and South Padre Island or Father's Island as we Mexicans know it.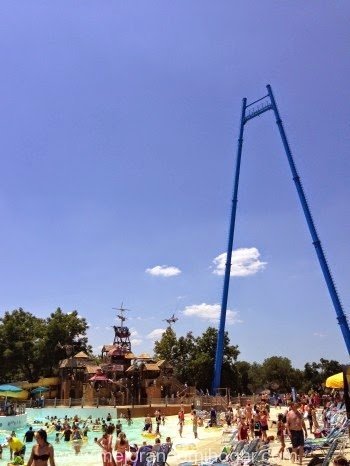 Schlitterbahn has free parking and they allow you to enter with cooler of any size, glass containers are not allowed, avoid them and fill your cooler with drinks, food and snacks for the family.
A tip, before you get to Schlitterbahn go to a HEB store, there you can buy your park tickets at a discount, plus take advantage and fill your cooler with snacks and drinks, arrive early at the park and leave your stuff in one of the shaded picnic areas.
The park is divided into two sections, the West which is the original park and the East which in turn also has two parts: Tubenbach and Surfenburg.  To get from the West section to the East you take a tram or free bus right in the park, we left our stuff in the West section picnic area and so, no towels or anything we move on to another section. I recommend you do this only once so you don't waste time on transfers.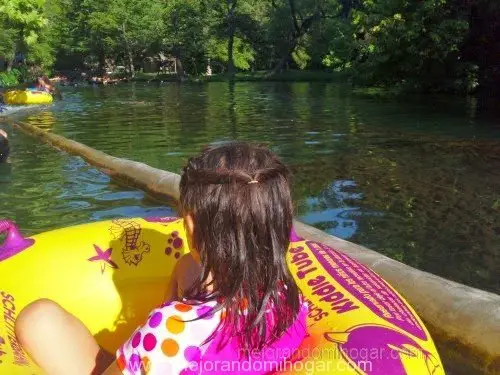 Schlitterbahn is located along the Comal River and in some of its attractions you go and fall into the river, of course you go on a rim or camera, these are my favorites, The exciting Congo River Expedition, The Falls, a fast river with falls and the Raging River Tube Chute , which is the longest slide or river in the world and also of this park, lasts 45 min.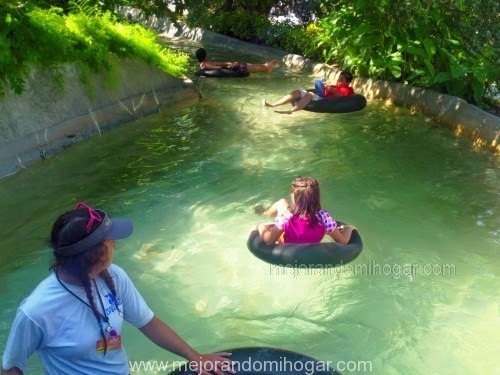 My family and I loved the park and its at
tractions,
there are for all ages, but since my kids are already big, it was easy to walk around at the games. Last year we were my daughter could not get up to several games because she did not reach the required height, but this time she gave flight on all the slides, she likes strong emotions!
In the photo in the background you
can see the Master Blaster Uphill Wa
ter Coaster, a roller coaster slide that is 6 stories high, has been chosen the best slide or water game in the United States over and over again, I have respect for it, but my husband and children climbed vari as many times and they loved it, let's see if next time I'll cheer.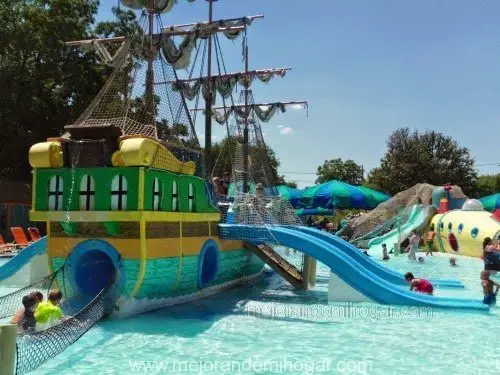 There are also attractions for the little ones like the Sea Creature Cove, Tadpool Kiddie Pool, Lagoon Kids area and more.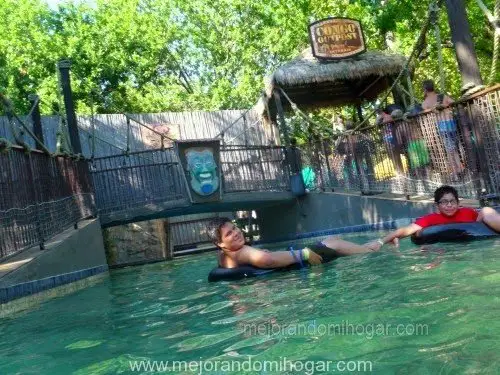 Schlitterbahn New Braunfels offers cabanas or palapas for all budgets, all with fan and other luxury cabanas for up to ten people plus with grill, you can also stay in the resort and take advantage of some benefits such as overtime in the park, discounts on entrance tickets, activities, skicoaster flights, etc.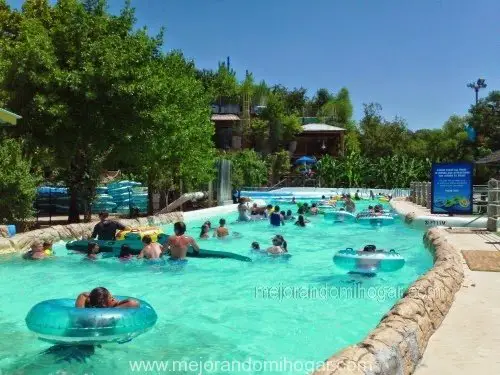 Schlitterbahn is closed during the fall, but the resort is open all year round! You can learn more about Schlitterbahn on its website or Facebook page and if you have already gone to the park send a tweet use #BahnLove and mention @mejoramihogar in your comment!