Con tantas actividades, a veces tenemos que esperar para alimentar a la familia tranquilamente, es mejor traer siempre snacks on the go, como los yogurt para beber de LALA®.
This is a compensated campaign in collaboration with LALA® Yogurt Smoothies and WeAllGrow Latina.
Mamá prevenida vale por dos, así que siempre cargo con snacks en mi auto, como nuestros favoritos, los LALA® Yogurt Smoothies, perfectos para llevar y tomar a cualquier hora del día, están hechos con fruta real, contienen 5g de proteína y 8 gr de granos enteros.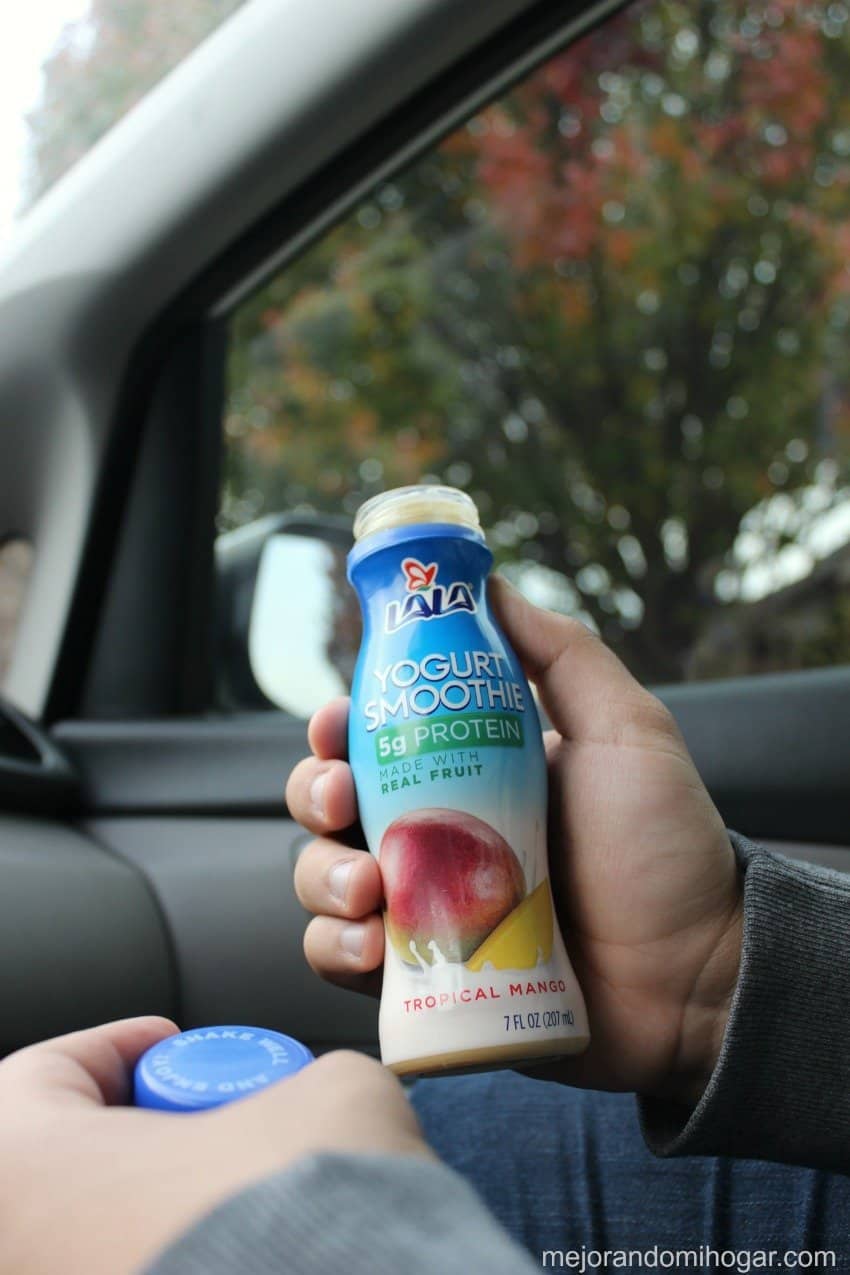 Me da gusto ver cada vez más productos marca LALA® en USA, uno de los productos de esta marca que mi familia y yo hemos probado son los LALA® Yogurt Smoothies en todos sus sabores, seguido compro varios paquetes de cuatro yogurts, que vuelan con mis hijos adolescentes, porque nos sirven como snack para llevar a todos lados.
Lo principal que debemos pensar al elegir un snack para el camino, es que sean saludables y fácil de comer, nada de alimentos con salsa que puedan manchar los asientos.
Algunos snacks saludables para el camino para las mamas ocupadas:
Fruta limpia y fácil de comer como naranjas, uvas, manzanas, plátano, etc.
LALA® Yogurt Smoothies
Trail Mix o nueces, pasas, semillas.
Palomitas de maíz
Zanahorias (lavadas y peladas)
Barras de avena o granola
Galletas de Avena
Sandwiches
Quesadillas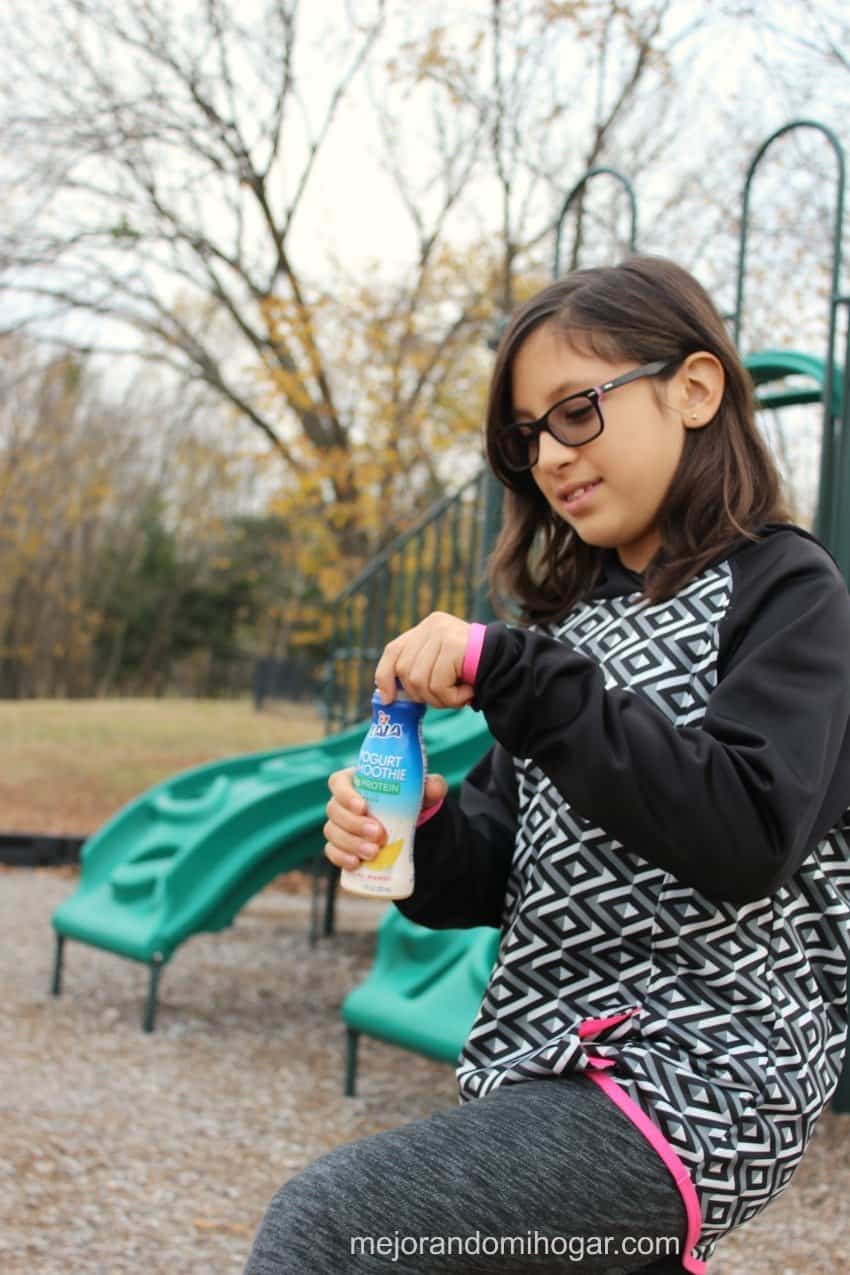 El paquete de 4 LALA® Yogurt Smoothies es perfecto para mi familia; las tardes en que me toca andar de chofer llevándolos y trayéndolos a sus actividades, me llevo un paquete para que se tomen uno como snack y aguanten a llegar a la casa para la hora de la cena.

Puedes encontrar los LALA® Yogurt Smoothies en tu tienda HEB más cercana, tienen muy buen precio, son la solución perfecta para tomar yogurt en el camino y la variedad de sabores es amplia, mi favorito es el de piña colada.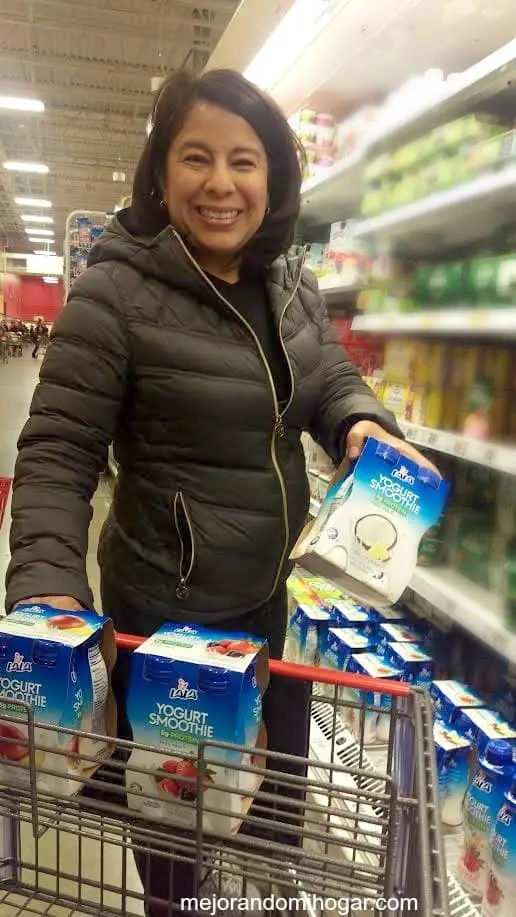 A mi hijo mayor le encanta el de sabor mango, a el le gusta llevarse uno para el desayuno después de la práctica de natación.
Me ha servido mucho llevarlos también en los viajes por carretera, ya sea para desayunar, como un snack o postre entre comidas. También para cuando voy al parque con Brendita.
Los LALA® Yogurt Smoothies ttambién me sirven para "entretenerles la tripa" como dice mi mamá, pero de manera saludable, pues solo tienen 100 calorías. Podemos disfrutar un rico sabor sin grasa y sin azúcar.
Sigue a LALA® en las redes sociales: Facebook http://bit.ly/LALAFB e Instagram http://bit.ly/LALAIG
This is a sponsored conversation written by me on behalf of LALA® Yogurt Smoothies and WeAllGrow Latina Network. The opinions and text are all mine.